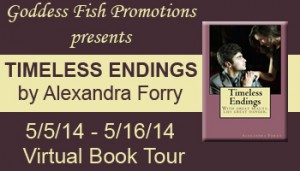 This post is part of a virtual book tour organized by
Goddess Fish Promotions
. Alexandra will be awarding a $15 Amazon GC to a randomly drawn commenter during the tour.
Click on the tour banner to see the other stops on the tour.
Evelyn turned toward the lights of the city. The view was breathtaking as she stood looking down on Las Vegas, lovingly wrapped in Tony's arms. It was a moment she would keep deep in her heart, forever. "Look at this—The City of Gold!" Evelyn exclaimed as Tony kissed her forehead. "And it's all ours, Eve!"

Thus begins a heartwarming and harrowing tale of life and forbidden love lost to one generation and found in the next. Caught between a turbulent love triangle that shook the very foundations of the Mafia's Las Vegas Empire, and a deadly struggle for wealth and power, Mob Boss and "King of Las Vegas" Tony Torino, his mistress hustler and onetime showgirl Evelyn Rosenberg, and her husband top Chicago mobster Charlie "Gus" Rosenberg live and love in defiance of the violent and unforgiving laws of the Mafia. All that remains is Evelyn's carefully preserved diary left by Gus to be discovered by his daughter Adriane and Tony's son Victor as they pack up her late father's belongings. Through the vivid and brilliant use of flashbacks, juxtaposed with current events, we witness one of the most beautiful and ill-fated love stories of the last century. As Victor, a forest ranger who fled his family's Mob past, and Adriane, an attorney being pressured to work for the Mafia, read through the diary old hatreds and new alliances rise leaving us to wonder if history will repeat itself.
WHAT KIND OF WRITER IS ALEXANDRA FORRY
What kind of writer am I? That's a great question to make into a guest post today. I become very interested in some person's life or place or even a subject to explore and that's what give my idea for each of my books. I start off with a small idea, sometime it comes to me or I happen to walk right into it. Then I become hooked on my story line until I finish the book.
I become wrap up in my book's world, and always think about it 24/7. Some ideas I play with and sometimes I scrap a new idea for a book. When I make up my mind I sit down and write a summary and email it off to my editor and writing companion. Sometime she comes back with more ideas or comments of her own and afterwards we work the details out for the story line.
I begin to research the subjects for my book. Sometimes it takes a while; when I decided to write TIMELESS ENDINGS it took a good year of researching on the Mafia and all codes, the rules, The way mobsters talked. You can't take a college class on the mafia. (LOL)
I'm not one who outlines a book; I just sit down at my computer with my music turned up and let the story flow out of me like water. When I'm writing my book, I tell no one what I am working on. I just keep it between me and my editor.
I want to thank Long and Short Reviews for the honor of having me and my book, Timeless Ending, on this blog today. If you have any questions or comments, I will be happy to answer.
About the Author: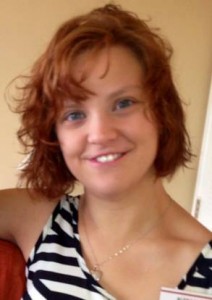 Alexandra Forry was born and raised in Las Vegas, Nevada. She has Cerebral Palsy but that doesn't stop her from doing what she wants! Omerta Affair was her first novel, then she came out with Timeless Endings, which is the same story line as Omerta Affair but aimed as a woman's romance. Alexandra is currently working on her fourth novel. She enjoys being a member of the Las Vegas Romance Writers as well as RWA.
Website ~ Blog ~ Facebook ~ Twitter
Buy the book at Amazon or Barnes and Noble.