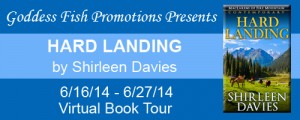 This post is part of a virtual book tour organized by
Goddess Fish Promotions
. The author will be giving away a $25 Amazon gift card, a $10 Amazon gift card, and two ebooks of Second Summer to randomly drawn commenters at the close of the tour. Click on the tour banner to see the other stops on the tour.
What I would say to a new author?
Deciding to write my first "real" novel appeared to be a simple decision. I had ideas for a book series, a computer, word processor application, and had carved out extra time. I had visions of letting my friends and family know the book would be available in a few months, making the first step in my goal to have twenty books for sale within seven years a reality. What did I know?
Well, I did know one thing—I wanted to publish my own books. I've been a voracious reader for many years, accumulating shelves of books, and knowing at some point I'd like to add my books to the mix. I'd stayed with traditionally published authors over all those years as they were the only ones available, at least that's what I thought.
One Valentine's Day, my husband presented me with an e-Reader and my world changed. I now had access to books by some fabulous authors I'd never heard of before. Why? Because they had chosen to go "Indie" and publish on their own. That knowledge set the path for my writing journey.
What did I learn over the six months it took me to start my book and upload it to the various eBook sellers? Plenty. Here's what I'd say to a new author.
First, decide whether you want to publish through the traditional path, as an independent author, or as a hybrid. Traditional can take years, if ever, and once you do get a contract, the first book won't appear on shelves or online for a minimum of eight months, but well over a year is more common. Keep in mind your book is already written and will dwell in your computer all this time.
Indie will take less time depending on your appetite for handling the entire process yourself—finding editors, a cover designer, conversion services, and people to help guide you through the marking process. Hybrid is another solid option and marries Indie with traditional. Most will start with Indie and continue to pitch traditional publishers. I decided to start by handling the destiny of my own books, which leads me to the next suggestion.
Second, find your resources early. As soon as your book is in outline form or the first couple chapters complete, identify a cover designer, editor, and start your social media platform. It takes time to find the right professionals and weeks or months to get on their calendar. The same with a social media platform. You'll want to start this at least six months before your book is for sale in order to build name recognition. Set up a Facebook Author page, plus Twitter, Goodreads, Google+, and Pinterest accounts. The best site for learning the business and interacting with others more knowledgeable than you in publishing is LinkedIn, and believe me, they love to share what they've learned.
Third, establish a calendar for publishing including all the items listed above. This will help keep you on track. Start with the day you want to upload your book and hit the "publish" key, then work backwards.
Fourth, attend at least one author conference. Even better, attend one that includes both authors and readers. Get to know the people, the process, and what's involved in networking within the book field.
Fifth, write. Write every day, even if it's just a couple hundred words. Don't let anything get between and your writing.
Sixth, and the most important comment, don't give up on your dream of writing and becoming a published author—and I mean publishing in any context—on your own, traditional, or hybrid. All are professional, recognized ways of getting your books in the hands of readers, and that's your goal. Live your dream and get your stories out to the people who will appreciate your books and encourage you to continue.
It's a great time to be an author. Grab the opportunity with both hands and don't let go!
Shirleen loves to hear from readers. Send your thoughts and questions to her at shirleen@shirleendavies.com.
Hard Landing, Book Two in the MacLarens of Fire Mountain Contemporary Romance Series

In this passionate Contemporary Romance series, author Shirleen Davies introduces her readers to the modern day MacLarens.

Trey MacLaren is a confident, poised Navy pilot. He's focused, loyal, ethical, and a natural leader. He is also on his way to what he hopes will be a lasting relationship and marriage with fellow pilot, Jesse Evans.

Jesse has always been driven. Her graduation from the Naval Academy and acceptance into the pilot training program are all she thought she wanted—until she discovered love with Trey MacLaren . . .

. . . Trey and Jesse's lives are filled with fast flying, friends, and the demands of their military careers. Lives each has settled into with a passion. At least until the day Trey receives a letter that could change his and Jesse's lives forever.

It's been over two years since Trey has seen the woman in Pensacola. Her unexpected letter stuns him and pushes Jesse into a tailspin from which she might not pull back.

. . . Each must make a choice. Will the choice Trey makes cause him to lose Jesse forever? Will she follow her heart or her head as she fights for a chance to save the love she's found? Will their independent decisions collide, forcing them to give up on a life together?

Hard Landing is the second book in the MacLarens of Fire Mountain Contemporary novella series—heartwarming stories of difficult choices, loyalty, and lasting romance. Watch for book three, One More Day, Cameron and Lainey's story, in the summer of 2014.
About the Author: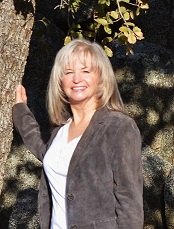 Shirleen Davies writes romance–historical, contemporary, and romantic suspense. She grew up in Southern California, attended Oregon State University, and has degrees from San Diego State University and the University of Maryland. During the day she provides consulting services to small and mid-sized businesses. But her real passion is writing emotionally charged stories of flawed people who find redemption through love and acceptance. She now lives with her husband in a beautiful town in northern Arizona.
Shirleen began her new series, MacLarens of Fire Mountain, with Tougher than the Rest, the story of the oldest brother, Niall MacLaren. Other books in the series include, Faster than the Rest, Harder than the Rest, Stronger than the Rest, and Deadlier than the Rest. Book six, Wilder than the Rest, is due for release in early summer, 2014. Her contemporary romance series, MacLarens of Fire Mountain Contemporary, opened with book one, Second Summer. Book two, Hard Landing, released in April 2014, and Book three, One More day, is scheduled to release in midsummer, 2014.
Shirleen loves to hear from her readers.
Write to her at: shirleen@shirleendavies.com
Visit her website: http://www.shirleendavies.com
Comment on her blog: http://www.shirleendavies.com/blog.html
Facebook Fan Page: https://www.facebook.com/ShirleenDaviesAuthor
Twitter: http://twitter.com/shirleendavies
Google+: http://www.gplusid.com/shirleendavies
a Rafflecopter giveaway