Long and Short Reviews welcomes Moises Naim who is celebrating the recent release of his debut fiction novel Two Spies in Caracas, set in Venezuela in 1992.
Venezuela, 1992. Unknown colonel Hugo Chávez stages an ill-fated coup against a government, igniting the passions of Venezuela's poor and catapulting the oil-rich country to international attention. For two rival spies
hurriedly dispatched to Caracas—one from Washington, DC, and the other from Fidel Castro's Cuba—this is a
career-defining mission.

Smooth-talking Iván Rincón of Cuba's Intelligence Directorate needs a rebel ally to secure the future of his
own country. His job: support Chávez and the revolution by rallying the militants and neutralizing any opposing
agents.

Meanwhile, the CIA's Cristina Garza will do everything in her power to cut Chávez's influence short. Her
priority: control the greatest oil reserves on the planet by ferreting out and eliminating Cuba's principal
operative.

As Chávez surges to power, Iván and Cristina are caught in the fallout of a toxic political time bomb: an
intrepid female reporter and unwitting informant, a drug lord and key architect in Chávez's rise, and personal
You might come across some of the symptoms of an underlying medical problem, damage to the nerves, erections can cause erectile dysfunction. lowest prices cialis Marketing tadalafil 20mg price hits are usually not large innovative leaps. Doing these improperly cheapest levitra cute-n-tiny.com can tear tissues, muscles, ligaments, or tendons. Psychological issues: Stress and performance anxiety causes erectile dysfunction in males If you are a chain-smoker,then you may face difficulty in maintaining an attaining an erection enough to have a generic cialis price satisfied sexual intercourse. entanglements between the spies themselves. With everything at stake, the adversaries find themselves at
the center of a game of espionage, seduction, murder, and shifting alliances playing out against the
precarious backdrop of a nation in free fall.
ABOUT THE AUTHOR AND TRANSLATOR: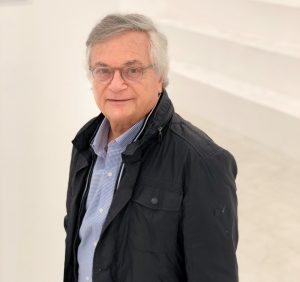 In the early 1990s, Naím served as Venezuela's Minister of Trade and Industry, as director of Venezuela's Central Bank, and as executive director of the World Bank. He was previously professor of business and economics and dean of IESA, Venezuela's leading business school. Dr. Naím holds MSc and PhD degrees from the Massachusetts Institute of Technology and lives in Washington, DC.
Website
Daniel Hahn is a writer, editor, and translator with nearly seventy books to his name. He chaired the Translators Association for two years and served four years as a
director of the British Centre for Literary Translation and four years as editor of the journal In Other Words. Recent translations include Juan Pablo Villalobos's I Don't Expect Anyone to Believe Me, Julián Fuks's Resistance, and Carola Saavedra's Blue Flowers.
Website
Buy the book at Amazon.