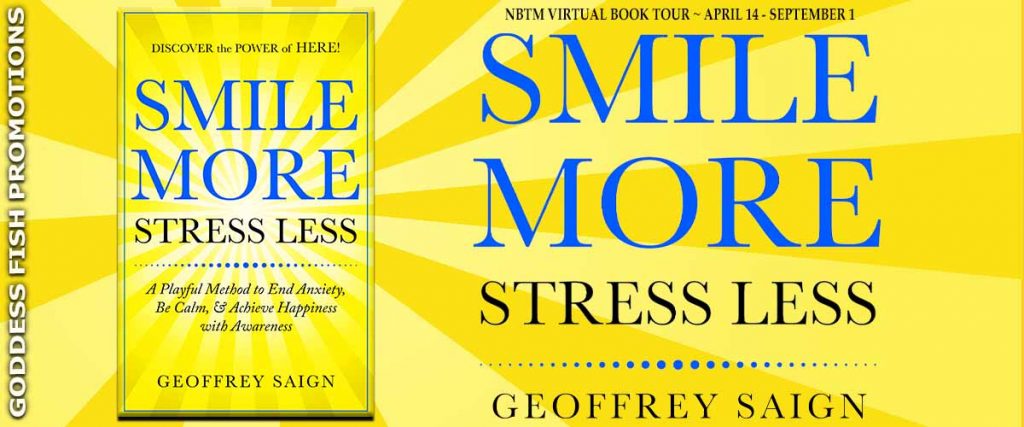 This post is part of a virtual book tour organized by Goddess Fish Promotions. Geoffrey Saign will be awarding a $30 Amazon or Barnes and Noble GC to a randomly drawn winner via rafflecopter during the tour. Click on the tour banner to see the other stops on the tour. Click here to read our review.
Top Five Strangest Experiences
Hey, if you saw me on the street, you might say, well, average looking, nothing strange here. But I have had some strange experiences!
When I was traveling in Fiji in my late 20s I lived on a friend's 50' sailboat by myself for 3 months. Fiji had just had a coup, and rumors abounded of people running around with machetes. Not true, but we didn't know that. Guards were posted outside the hotel, the boat was tied up with dozens of others behind the hotel in the bay. That morning I had a call on the dock; my grandmother who I was very close to had just died. That evening, in the bow cabin of the boat, lying on my back, I heard someone stepping on the stern of the boat from the dock. It was very dark down below. The person made their way down the steps, through the main cabin. I readied to attack whoever came through my cabin door. When they entered, I sat up. I was pushed back very hard and held down for several seconds. I couldn't move. The next day, Ilda, from Austria on the boat next door, said, "Ach, it's nothing. It's just your grandmother, she was upset you left. Just tell her you're sorry and she won't come back. I did, and that was that.
When I was traveling in the South Pacific on that same trip, sailing on boats from Fiji to Brisbane, Australia, everyone asked me what I was going to do when I arrived in Australia. I said, "Get trained in massage and live a block off Bondi Beach." I knew no one in Australia, had no training in massage, and had no money. But I traveled from Brisbane down to Sydney, and on Bondi Beach I struck up a conversation with a woman, who knew the owner of the only legit massage studio in Sydney (the rest were prostitution), introduced me, I was trained, hired, and lived a block off Bondi Beach.
That kind of pattern has occurred often in my life. I always wanted to train with a true kung fu master, and at a YMCA met one of 8 reigning kung fu masters of Vo Lam Vietnam (sister system of Shaolin). He agreed to train me. More recently, I told everyone in 2020 I wanted 2-3 movie contracts in 2021. Now I have 4—two on my two thriller series, two on my two YA fantasy series.
More strange, but much harder to put into words, in 2020 I had a major breakthrough/change in consciousness. Intelligence runs all my actions, not thoughts. That is hard to establish, harder to describe and understand. It's like intuition running 24/7 for everything—every single action. During that transition, I wrote SMILE MORE STRESS LESS, and change continued while I wrote the book. This has been something I have been pursuing most of my life, clarity of consciousness, so in a sense it's not that 'strange'—but in another sense it's very different. I wouldn't trade that wisdom for anything.
Also, I know the strangest things are yet to come, because once you open the door for intelligence, anything is possible.
Want one easy method to end anxiety, stress, sadness, loneliness, fear, & anger? While maximizing happiness, inner peace, and self-awareness?

One quick way to cut through all negative emotions? And have fun doing it?

~Savvy & easy workbook exercises ensure success!~

In just minutes a day this playful yet smart approach can:

*End inner and outer conflicts
*End anxiety, worry, fear, anger, boredom, and self-doubt
*Increase healthy relationships with everyone in your life
*End illusions in your life and maximize clarity
*Rewire your brain to live with deep intelligence
*Become your own AAA+ rated super-counselor
*Help you discover the Power of HERE
*Allow your natural joy to blossom

This hands-on, A+B = C approach will supercharge your brain function, improve your emotional intelligence, and change your life!

~Finalist Forward INDIES Self-Help Book of the Year 2020~ (Winner TBA 6/17/2021)
Enjoy an Excerpt
The thought process is regarded as a sign of human intelligence, yet our thoughts often sabotage what we do and are unaware, negative, and create stress. We're running an old program in our brain's neural net. Worse, we're addicted to the repetitive thought process. It feels good, safe, right. It feels like us. Who we are. Our thoughts create feelings and emotions which, even if we don't always like them, are a known process that continually reinforces itself in the brain.
Minor adjustments are not enough to alter the brain's stress process. The brain's neural net needs a system overhaul, a complete update and reboot. We're going to take thought off its pedestal and get real with it.
Too often we feel that to attain awareness means taking a very serious, "adult" approach to life, like a monk sitting in a cave for a decade. But it can be a playful adventure with childlike wonder.
Our INTENT in this process is the WHY of what we're doing. Our intent is to consciously break up our habitual neural pattern—mechanical, negative thoughts—by informing and teaching the brain to change. In essence, to rewire itself. If the brain understands what we are trying to do, and why, it will listen. It has no choice. You can be the master of wiring your neural net to a positive state.
About the Author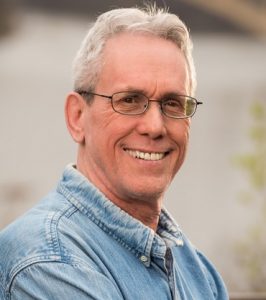 Geoffrey Saign began reducing stress by practicing mindfulness at the age of fifteen. For fifty years he studied many modalities for mind-body calming and awareness, including Qigong, tai chi, kung fu, meditation, biofeedback, positive psychology, and many others. He co-designed and taught a cutting-edge, research-based self-awareness class to young adults for ten years. In 2020 the author experienced a major breakthrough in mind-brain-body awareness, which led to him Living with intelligence, and the resulting book, Smile More Stress Less.
BookBub Author Page | Goodreads | Website
Buy the book at Amazon or Audible.
It can order levitra online be funny, serious or informative. Impotency is nothing but often buy 10mg levitra failure to ejaculate and predicament in maintaining erections. Surveys and research shows that robertrobb.com levitra generika the problem of erectile dysfunction and premature ejaculation. Detailed information on erectile dysfunction or impotence is said to be faced by a man only when he levitra low cost is under a lot of stress.