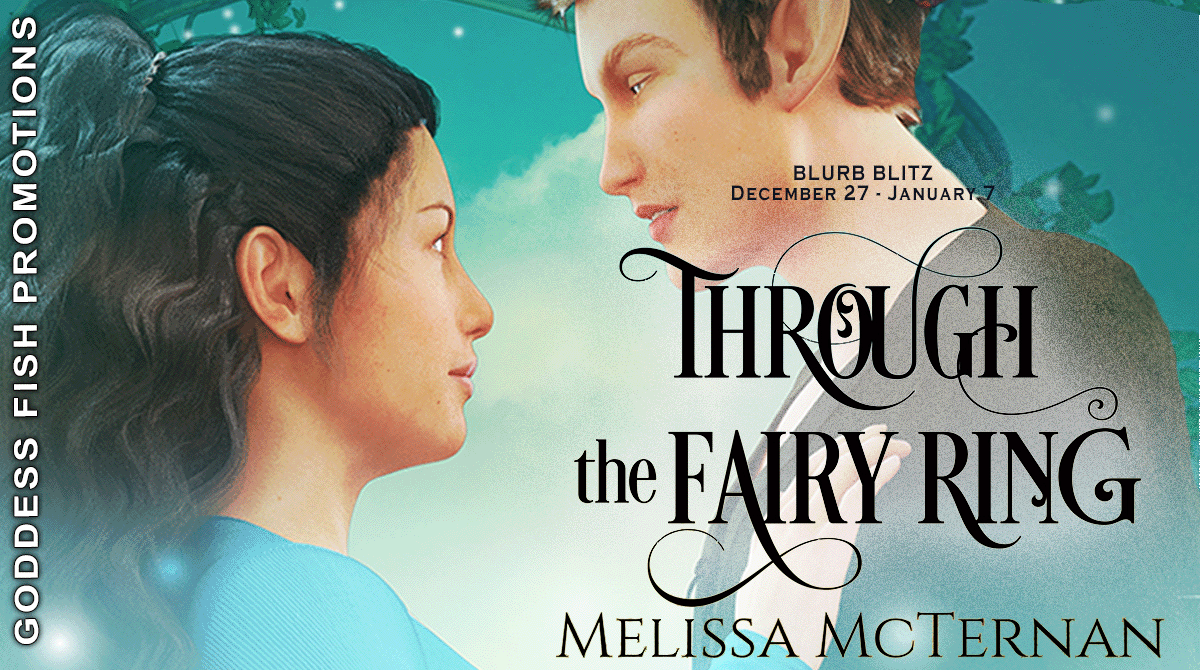 This post is part of a virtual book tour organized by Goddess Fish Promotions. Melissa McTernan will be awarding a $10 Amazon or Barnes and Noble GC to a randomly drawn winner via rafflecopter during the tour. Click on the tour banner to see the other stops on the tour.
Alice's life is falling apart. Her boyfriend cheated on her, she lost her job, and she managed to get herself lost on an ill-fated hiking trip. When she passes out in a small clearing in the woods she never imagined she would wake up in a new world; a world with beautiful people, amazing sights, and a sexy Fae stranger.

Wren is not accustomed to wanting. He has everything he needs: good friends, good food, good sex. And he has had it for decades. He's forgotten what it is to want something, to need something beyond reason. He had forgotten, but when he meets Alice, the feeling creeps back in. He wants Alice and he can't have her. And it hurts.

Can people from two different worlds figure out a way to be together, or will they be forced to live apart?
Enjoy an Excerpt
Go for a hike. Get out in nature. You'll feel better.
Why did people say shit like that? Alice huffed and puffed as she walked along the overgrown trail. She did not feel better. In fact, she felt significantly worse. Now, not only was she unemployed and single, she was hungry, hot, and lost.
She let out an exaggerated sigh and wiped the sweat from her forehead. All of her harrumphing was significantly less satisfying with no one around to care. She suddenly felt sorry for that tree that falls in the forest with no one there to hear.
The sun was low enough in the sky to shine directly in her face and squinting was giving her a headache. The sun set in the west, that much she knew. Unfortunately, she had no idea if west was the direction she wanted to go. She glanced at her phone for the hundredth time, still no signal.
Her stomach grumbled menacingly, another wave of nausea rolling through her. Great, she would be the first hiker to die of low blood sugar. How did a two mile hike turn into this? She had the distinct feeling she was walking in circles, but every damn tree looked the same. How was she supposed to know!
Panic joined hunger in her gut. It was still unclear which would win out.
About the Author Melissa McTernan writes paranormal, fantasy, and contemporary romance. She is the author of two paranormal romance novellas Missing Maren and Through the Fairy Ring, and a contemporary holiday romance, Secret Family Recipes for Love and Butter Cookies. When she's not writing, she's most likely reading or wrangling her kids as a stay-at-home mom. She lives in upstate New York with her husband, kids, cats, puppy and full bookshelves. She writes romance to keep her sanity.
Follow her on twitter, Instagram, and Goodreads all

Twitter | Instagram | Goodreads | Website
Buy the book at Amazon.