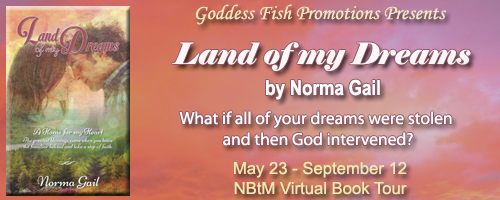 This post is part of a virtual book tour organized by
Goddess Fish Promotions
. Norma Gail will be awarding a $25 Amazon or Barnes and Noble GC to a randomly drawn winner via rafflecopter during the tour. Click on the tour banner to see the other stops on the tour.
Things I Like Doing When I'm Not Writing
By Norma Gail
My entire day disappeared. The chiming of the clock above my desk never registered as I considered my years of family research in light of the new Ancestry DNA information I received. The same thing happens with a good Bible study. Timers and responsibility hold little power over me when I am studying something I enjoy. If I'm not writing, I'm thinking about writing.
Beyond family and friends, I have four loves, writing, reading, leading Bible studies, family history, and mountains. The passion to find my ancestors encompasses it all. Once discovered, they become dear friends who find their way into conversations, influence my reading interests and vacation stops, and look down on me from photos hanging above my desk. What did these people believe and how did their faith influence their lives? My family indulges me when I take off on one of my tangents.
I may write fiction but my love of a true story developed at the knee of my great aunt, listening to her tales of the Old West and of riding for help after witnessing the shooting of her father and older brothers in their corral. My desire to understand what happened has led me to reading choices, libraries, courthouses, and trips. It has reunited family members who didn't know each other existed and filled countless hours and my file cabinet.
A couple of weeks ago, my husband and I traveled to his boss's ranch to watch the cattle branding. This weekend, we head to a local Celtic Festival. If the travel involves Jeep trails, ghost towns, and old cemeteries, I'm even happier. Put this girl in jeans and hiking boots with a map and mountain road and I'm in my element.
Google searches are the greatest thing next to being there. I can create a screensaver for the family and locale I'm researching and end up with inspiration. I can find the current owner of my great grandfather's ranch and plan a trip to see the actual site. I can create a playlist of music appropriate to the time and place on my phone and listen as I do my errands. Songs abound with romantic ideas.
So how did I end up writing a contemporary inspirational romance set in Scotland? I became fascinated with all things Scottish when I discovered a family tree as a child. My husband and I spent our 30th anniversary there, though I have not finished locating my ancestors. The vacation happened long before I decided to write a book, but the research helped with both. A dream about a kilted Highlander on a misty mountainside covered with sheep and my European immigrant husband made me wonder what it might be like to take a trip and fall in love.
The "land of my dreams" led to my first published book and I have a lot more research and traveling to do.
© Copyright Norma Gail Thurston Holtman, May 19, 2016
Alone and betrayed, American professor, Bonny Bryant longs for a haven of peace. She accepts a position at a small Christian college in Fort William, Scotland, craving escape from her painful past. The passionate love which develops when she meets fellow professor and sheep farmer, Kieran MacDonell, is something she never anticipated.

Kieran harbors a deep anger toward God in the face of his own devastating grief. When Bonny's former fiancé reenters her life, Kieran's loneliness draws him to a former student.

How will Bonny decide between her rivals? Can they set aside the past to make way for a future, or will it drive them apart?

Land of My Dreams, Christian Romance Novel, spans the distance between New Mexico's high desert mountains and the misty Scottish Highlands with a timeless story of overwhelming grief, undying love, and compelling faith.
Enjoy an excerpt:
When Kieran left his office, he saw Bonny standing behind her car, her foot tapping and shoulders sagging. "Can I help you, Dr. Bryant?"
She startled, and he realized he had been so intent on watching her that he had failed to give warning of his approach. The eyes that met his sparkled, their brilliance drawing him like a treasure hunter to a prize emerald. She was a lovely woman.
"Dr. MacDonell, hello. I've changed flat tires before, but these lug nuts won't budge."
He checked the urge to brush a smudge of dirt from her cheek. "It's Kieran, and I'm glad to be of help." He forced himself to ignore the nervous pounding in his chest and the urge to run. He was alone with the woman who had filled his mind day and night from the moment she had walked into the room.
"I'm Bonny, and thanks."
"I'll take that spanner off your hands."
"Spanner? Oh, you mean the lug wrench, of course." She held it out to him and smiled.
He took a deep breath. Her smile reminded him of sun breaking through a Scottish mist. His fingers brushed hers as he took it, and he realized how small her hands were, like his mother's finest china. Dainty and delicate.
Something about the patient way she watched caused his uncertainty to subside. Rescuing a damsel in distress wasn't a bad way to meet. Tossing the caber was no longer possible, but he knew how to change a tire. She stood near enough for him to smell her perfume—feminine, like a rose garden.
About the Author: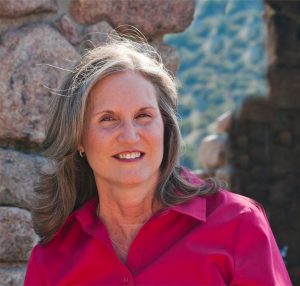 Norma Gail is the author of the contemporary Christian romance, Land of My Dreams. A women's Bible study leader for over 21 years, her devotionals and poetry have appeared at ChristianDevotions.us, the Stitches Thru Time blog, and in "The Secret Place." She is a member of American Christian Fiction Writers, Romance Writers of America, and the New Mexico Christian Novelists. Norma is a former RN who lives in the mountains of New Mexico with her husband of 40 years. They have two adult children.
Website | Amazon Author Page | Google+ | Pinterest | Goodreads | Twitter | LinkedIn
Boy the ebook for $0.99 at Amazon. Buy the print book from Lighthouse Publishing of the Carolinas Bookstore or Barnes and Noble.