Welcome to M.A. Grant, whose newest release, Blood Moon, has recently been released. Leave a comment or ask the author a question to win a digital copy of the book.
The Power of Villains
In researching wolf packs, I was fascinated by the concept of the "alpha." The dominant male of a wolf pack retains certain privileges associated with his rank. However, he is also responsible for maintaining the cohesion of the pack's members. In the animal world, an irresponsible alpha finds himself out of a job because the focus is on survival.
But what happens if we take this concept and add in the human element? Humans are corruptible. Humans who have the world at their fingertips are the most dangerous because they can focus on desire instead of base need. With this in the back of my head I began writing my paranormal romances Red Moon and Blood Moon. And to my delight and disgust, Rupert Sinclair clawed his way onto the page.
Villains are powerful. They shape our concepts of society, justice, and honor. Often, the exact traits found in our heroes are present in their nemeses. The only difference is the way that darkness can tweak an otherwise innocent attribute into something truly monstrous. We see this play out daily on the news, from authority figures who wield their power mercilessly to those who've paved their road to hell with the best of intentions. We are fascinated with villains who do not know how depraved they have become. As Tom Hiddleston said in an interview about his charismatically psychopathic character Loki, "Every villain is a hero in his own mind."
This is why Rupert was such fun to work with. Writing his scenes often left me with a sinking sensation in the pit of my gut because he is wrong in the purest sense of the word. His perversion of an alpha's duties became the crux of these books. He believes that everything he has done is justified and doesn't recognize the insanity that has taken hold of him. His sons recognize his villainy but have never known another path. They cannot fight the natural inclinations of their wolves when they're simultaneously fighting their father's rules, rules set down through a brutal series of "nurturing" lessons. At some point, they must decide whether they give in to the darkness or fight for a better life. They have to decide whether they can be heroes. This choice is never easy, in fiction or in real life. Something has to give and no matter the end result, there will be carnage left in the wake.
And, with a little luck, a damn good story as well.
Dark, moving and original, a story of family, survival, and getting on with life…

Flynn Sinclair understands pack loyalty — for years as his Alpha father's enforcer, he has done things in the name of duty that he can't ever forget. But the vast expanse of Alaska offers him a peace he's never known. Alone, removed from pack life, he can focus on his research and try to forget his life before.

But duty has a way of inviting itself in, and Flynn finds himself doing two reckless things in one week: leaving the safety of Alaska to save his brother Connor's life, and unwittingly falling in love with Evie Thompson, a woman who doesn't deserve to be drawn into his terrifying world.

Connor carries news of their father's descent into madness, and it looks like neither geography nor Flynn's attempts at disengagement will put off a confrontation. Flynn had finally begun to believe that he might deserve something good in his life — something like Evie — but to move forward in the light, he must first reconcile with the dark.

The sequel to the critically acclaimed Red Moon, about a playboy werewolf, his shy roommate, the ties that bind and a battle for true love.

Dana Patterson never regretted the simplicity of her life in Alaska until she moved in with playboy Connor Sinclair. On the surface, Connor is the darkly seductive owner of Vegas's hottest new casino. But in private, she gets to see a vulnerable side that no one else knows about — and the combination makes him a temptation she isn't willing to resist any longer.

After Connor openly sides with his brother Flynn in the battle against their unstable lycanthrope father, protecting family and friends becomes a necessity. Having Dana move in with him was the chivalrous decision; sharing his bed with her was not. Dana may think Connor's everything she's ever wanted, but his scars run deep, and he can't bear the thought of hurting her.

But war changes everything — and exposes dark secrets. As Rupert's true plans come to light, Connor must decide whether he is truly the monster his father created, or the man Dana knows is hidden within the beast.
About the Author: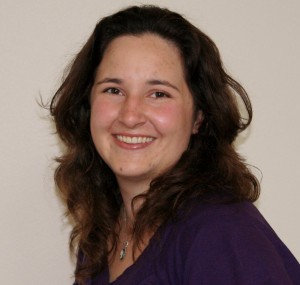 Marion Audrey Grant is fortunate to live in the rugged beauty of Alaska's Kenai Peninsula. She's believed in happy endings and true love since she was very young, when her parents would read her Mercer Meyer's Beauty and the Beast and East of the Sun, West of the Moon. At the time, she could only look at the pictures and pretend to understand the words. Later in life, the realisation that she had stories of her own to tell would lead her to graduate college with majors in Creative Writing and English. Thanks to her husband's unending support, she now works as a scribe to the intelligent women and wounded heroes who need their stories told.
Website
Blog
Facebook
Goodreads
Twitter: @AuthorMAGrant
Buy the book at Escape Publishing.