Welcome to Dawn Ryder, touring with her publisher, Sourcebooks.
Leave a comment below, and you're entered to win a print copy of her book, OUT OF BOUNDS (US/Canada only please).
What is the perfect writing space?
Hello, and thanks for having me over today. As I looked down the list of topics, the idea of being able to name my perfect writing space snared my attention. So here goes.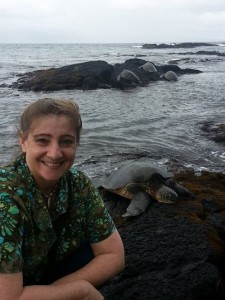 I'm sure that the perfect writing space would look something like Robertson Beach on the big island of Hawaii. In the afternoon, sea turtles pull themselves up, onto the lava rock to nap.
Or perhaps it might include a bike ride with my parrot Ginger….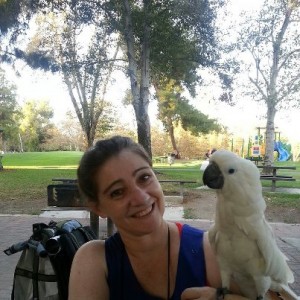 But somehow, I know, I'd get very little writing done. That would be a shame, because it is a thrill to get a new cover, a new offer, or a review. When a reader takes the time to send me an email, it brightens my day in a way that is almost indescribable.
So the perfect place to write is at my desk. Yes, my parrot is near but she knows that when mom is at the keyboard, there is no crying. The second I get up, I'm all hers. I keep a strict schedule for writing because I believe that respect for my art is a big part of showing how grateful I am for it. Just like any art form, dedication is key to success. I get up with my sons and get to work while they are off at school. I do tend to work on weekends too but I don't need on line games, I have the worlds inside my head to keep me entertained.
And this is what I earn for that self-discipline…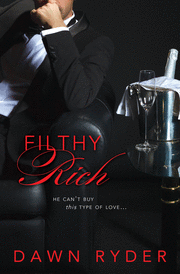 Wonderful tales that I can share….This book will follow 'Out of Bounds'.
Cheers!
Power may be best when it's shared…

He's used to dominating…

Tarak Nektosha is a self-made man, against all odds. He accomplished that by making sure he's the one in charge, both in the boardroom and in the bedroom.

She's taking her power back…

Sabra Donovan has ambition to spare and energy to burn. So what if her last lover was a disappointment? She's never going to be anyone's plaything ever again.

Sabra's outstanding performance at a corporate photo op attracts Tarak's attention, and the lines begin to blur. What happens when the one on top surrenders and the one used to obeying begins to call the shots?
ABOUT THE AUTHOR: Dawn Ryder is the erotic romance pen name of a bestselling author of historical romances. She has been publishing her stories for over 8 years to a growing and appreciative audience. She is commercially published in mass market and trade paper, and digi-first published with trade paper releases. She is hugely committed to her career as an author, as well as to other authors and to her readership. She resides in Southern California.
-Author website: http://www.dawnryder.com/books/out-of-bounds/
-Buy Links: Amazon | Barnes & Noble | iTunes | Books A Million | IndieBound | Indigo