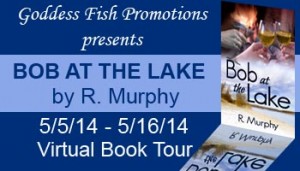 This post is part of a virtual book tour organized by
Goddess Fish Promotions
. The author will be awarding a $25 Amazon GC to a randomly drawn commenter during the tour. Click on the tour banner to see the other stops on the tour.
The Best (and Worst) Parts about Living on a Lake
Imagine a popular commercial about lake living. It would probably portray sailboats skimming over the water in the sunshine, and friends sitting around a bonfire at night drinking wine under the stars. It might show amiable neighbors visiting with samples of their latest baking projects, a group of gal pals joshing with a good-looking pourer at a local winery, or an exuberant fisherman reeling in a feisty trout. All of these magical elements appear in my life eight months out of the year. And, wow, are these eight months ever a lot of fun!
It's the other four months of living on a northern lake that you won't see portrayed in that commercial. The three wintry months when all the smart, wealthy people in your area have relocated somewhere warm and sunny, and you're left with a half-made recipe and the choice of driving ten miles in two feet of snow for an egg or trying to figure out a reasonable substitute. Or that fourth month–April, the cruelest month–when the snow melts and you're never sure quite how high the lake will rise before it peaks. Will this be the year the water joins you as you're watching TV in the living room? And if it's been a particularly hard winter, and the lake ices over as it did this year, will this be the year the thirteen-inch thick ice floes take out the wooden docks you spent thousands on a while ago? (Rumor has it that more than 200 docks were lost to ice this winter on my lake.)
I love life on my lake two-thirds of the time. I have rarely seen–and never before lived in—such a breathtakingly beautiful area. Crooked Lake is a photogenic locale with no bad angles. It's that other third of the year that makes me a little dubious about the whole proposition; life can be mighty isolated here during the winter. But then again, isn't that true of most things in life? If something is great most of the time, don't you try to turn a blind eye to the rest? I guess the jury's still out on whether I'll stay on the lake for the rest of my life…
Take a crabby woman of a certain age, move her to the wintry shores of a New York lake, and then throw in a martini-loving ghost from 1920s Manhattan. Last, stir in the good-looking grape grower who lives up the hill. Now there's a recipe for a potent screwball cocktail!
About the Author: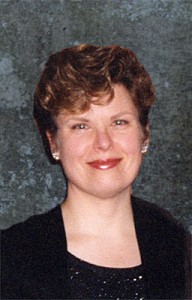 Roz Murphy is the pseudonym of a shy, retiring writer who doesn't want her neighbors to know how nutty she really is. Brooklyn-born and Jersey-bred, Roz now lives on the misty shore of one of New York's beautiful Finger Lakes. Prior to that, her business writing career took her to many locations, including Manhattan, where she worked for a number of years. As a freelance and corporate writer, Roz won several national and international writing and communications awards.
Now Roz is pursuing her first love—fiction. She's writing the 'Bob' books, the humorous chronicle of a crabby 'woman of a certain age' who moves to the wintry shores of a New York lake—and gets a ghost. And not just any ghost, mind you. Bob's a plump, middle-aged ghost from 1920s Manhattan who swans around in a silk smoking jacket and drinks far too many martinis. Stir the good-looking grape grower who lives up the hill into this mix and you get a pretty potent screwball cocktail!
When she's not reading, writing, hill-walking, staring mindlessly out the window at the lake or piling rocks onto her ever-diminishing lakefront, you can usually find Roz hanging out with her family, travelling, or exploring the amazing wines and wineries of the Finger Lakes.
'Bob at the Lake' is exclusively available as a Kindle download from Amazon. Please join Roz Murphy Author on Facebook for updates on the many adventures of Roz, David—and Bob.
Buy the book at Amazon
a Rafflecopter giveaway