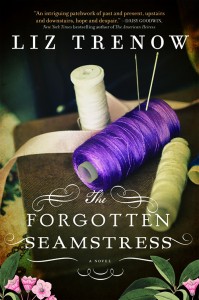 Download the pattern for Maria's quilt
Ten things you might not know about quilting, Queen Mary, and the author
I had a lot of fun discovering some of these things myself!
1. The oldest example of a quilt is in a museum in St Petersburgh, Russia and is a quilted linen carpet found in a Mongolian cave. Quilting was introduced in Europe by Crusaders in the 12th century who wore quilted garments under their armour.
2. The US Quilters Newsletter stated in 2010 that there were 21 million quilters in the US alone, mostly women and with an average age of 62.
3. According to the Guinness Book of records, the world's largest historical quilt is 11,390 square feet and depicts the state of North Dakota.
4. Queen Mary of England's real name was Victoria Mary Augusta Louise Olga Pauline Claudine Agnes, but she was informally known as "May", after the month of her birth.
5. In 1891 she was due to marry the heir to the throne Prince Albert Victor, Duke of Clarence but six weeks after the announcement of the engagement he died of pneumonia. So she married his younger brother instead, who became King George.
6. Her eldest son Edward became King of England but abdicated later the same year in order to marry the twice-divorced American socialite Wallis Simpson.
7. Her youngest son, Prince John, was housed in a private farm on the Sandringham Estate to hide his epilepsy from the public.
8. Liz Trenow comes from a long line of silk weavers. The company, Stephen Walters & Sons, which is still going strong today, was started 300 years ago in Spitalfields, London.
9. Trenow is Liz's married name – it's Cornish for 'new house'. She, her husband and two daughters are the only Trenows in the whole of the United Kingdom. We are a real rarity!
10. Liz once earned her living as a ski instructor at Mont Tremblant in Quebec, Canada. Brrr.
Thanks for reading! If you want to find out more about me and my books, please visit www.liztrenow.com.
In 1910 London, a remarkable young seamstress is noticed by Queen Mary and given a position in the royal household. A century later, Caroline, a struggling designer, discovers a mysterious hand-me-down quilt with a curious verse embroidered into its lining. When Caroline learns that the fabric in the quilt is rare royal wedding silk and begins to dig deeper, she uncovers the extraordinary story of two women whose lives collide with devastating consequences. But that secret pales in comparison to the truth Caroline finally learns about herself.

Advance Praise for The Forgotten Seamstress

"The characters are strong, caring and well developed, and the descriptions of the handmade quilts will appeal to those who also have passion for quilting. Trenow has written a spellbinding story that will keep readers up late to find out what happens next." – RT Book Reviews

"The two narratives are seamlessly woven together, forming a heartrending tapestry of tragedy and resilience." – Booklist

"A page-turner with eye-opening details about the conditions of mental hospitals in the 20th century, as well as the provenance of royal fabrics, the art of quilting, and the vagaries of modern interior design." – Publishers Weekly

"Weaving together Caroline's and Maria's journeys, Trenow meticulously stitches each piece of this engrossing story into a unified—and heartwarming—whole." – Kirkus
You can receive a free preview (first four chapters) of the book from Amazon or Barnes and Noble.
Buy the book at Amazon or Barnes and Noble.
About the Author: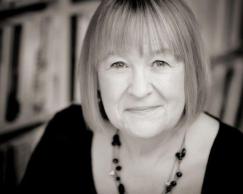 For Liz's website go to www.liztrenow.com
For Liz's publishers go to www.sourcebooks.com
Liz Trenow's family have been silk weavers for nearly three hundred years, and she grew up in the house next to the mill in Suffolk, England, which still operates today, weaving for top-end fashion houses and royal commissions.
It was the recollections of Liz's father about how, during the Second World War, the mill worked night and day weaving parachute silk, that inspired her first novel, The Last Telegram. It is the story of Lily Verner, a young woman who has to grow up very quickly and learn to manage the stresses and trials behind the Home Front in the Second World War.
The love story at the heart of the novel is also based on real life events and characters. In 1939, when war was imminent, Liz's family were so concerned about the plight of their many Jewish friends and business colleagues in Europe that travel to England and work at the mill. One of them fell in love with a local girl and, after internment in Australia and fighting for the Allies in Burma, returned to work at the mill, married and had a family, and lived a long and happy life. Unfortunately the story in The Last Telegram is not quite so straightforward!
Liz says: 'It is a coming of age story, a tale of love and loss, and how we come to terms with the mistakes we make.'