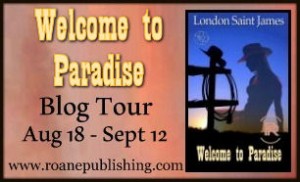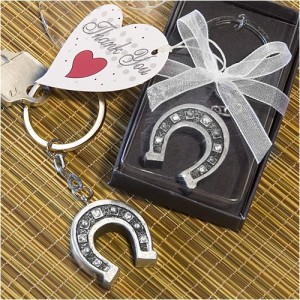 This post is part of virtual book tour organized by the
publisher
. Enter to win an ecopy of
Welcome to Paradise
, a horseshoe keychain, and a $10 Amazon gift card. Click on the banner to see the other stops on the tour.
******
Thanks so much for having me over to visit today to talk a little bit about my new release from Roane Publishing, Welcome to Paradise and to talk a smidge about me! I had a great time writing this novella which is the introduction to a new western erotic romance series I'm writing called Paradise Ranch, set on a 980 acre cattle ranch in West Texas.
As I sat down to write my post, in hopes to give you and your readers some insight into London and who I am, I thought about the topic, "A day behind the scenes with me." But, um, yeah. I'm not that exciting. Like many women, I wear many hats, and do normal things like laundry and grocery shopping. I thought, perhaps it might be a little more fun to let you know ten things most people don't know about me instead. After all, that has to be more entertaining than the life and times of London folding towels and cleaning out the lent trap. *Smiles* At least I hope it is.
Drum roll….Throws confetti…. Okay. No confetti. I hate when it gets in my hair.
1. I sometimes dance when I vacuum/clean the house. Not well, mind you, but I dance.
2. I sing in the shower.
3. I want to investigate a haunted dwelling with the Ghost Hunters.
4. I jumped off an extremely high cliff into a deep spring of water once, and have the video to prove my stupidity.
5. I watched Jack Nicholson (the famous actor) cross the crosswalk in front of my car while I was stopped at a stop light. I thought I was nuts or losing my mind until later that night on the local news I found out I wasn't seeing things. He'd been filming in the vicinity I'd been that day.
6. I can play four musical instruments. Flute. Piccolo. Piano. Saxophone.
7. I love strawberry licorice.
8. I cut off my waist long hair to a short, short cut once to be given to Locks of Love.
9. On a whim I got a tattoo on a part of my body that isn't usually exposed.
10. When you take a tumble while on a nature hike in the desert and the cacti becomes a prickly seat for your shocked and violated bottom, it really does hurt like a bitch. I know this for a fact!
Just three days before her thirtieth birthday, Acquisition Editor for Starling Press, Sutton Callaway, has buried the last of her family in the cemetery on the plot of land she inherited.

After turning down the powerful and wealthy owner of Triple Bar-S Ranch to sell her inheritance and walk away from the obligations of running one of the biggest cattle ranches in West Texas, Sutton puts her Dallas condo on the market, resigns her position from SP, packs the contents of her life into boxes, and heads for the one place filled with bittersweet memories—Paradise Ranch.

Will Sutton be able to handle the pressures of being the newly appointed cattle baroness, the rough and tumble men under her employ, and the temptation of a sexy mystery man? Or will her grandmother's matriarchal boots be too big for her to fill?
About the Author: London wrote her first short story in the second grade. Her teacher informed her parents she had a big imagination, and as far as he was concerned, having a big imagination wasn't necessarily a good thing, so she placed her vivid characters, her childhood stories, along with her imagination on the shelf, where they would wither for a while. After all, she needed to grow up and do the "sensible thing."
Life moved on, London grew up, and the sensible thing earned London a degree in Psychology. She took a serious job in the real world, doing serious things and being a responsible adult, although the need to be a little irresponsible crept in. As a result, she started scribbling again.
Happy to find her imagination was still alive and kicking, she decided to pursue writing, walked away from doing the sensible thing, took on the world of the written word, and has never looked back!
Website ~ Blog ~ Twitter ~ Goodreads ~ Amazon Author Page ~ Facebook ~ Facebook Author Page ~ Pinterest ~ Kindlegraph