Long and Short Reviews welcomes Desiree Holt who is celebrating the recent release of Supernova, book three in her Galaxy series. Enter to win a fabulous gift package and get a FREE eBook from the author!
He couldn't forget her.

In a supernova, a star implodes when it exceeds its magnificence. That's Mallory Kane's situation right now, and only Galaxy can get her to safety.

She has haunted John 'Rocket' Hardin's dreams ever since their hot celebration of her rescue five years ago. Now her sister, Senator Alicia Kane, books a flight to nowhere on Galaxy's plane because Mallory is again caught in a hot spot and needs help.

Trapped in the clutches of the Santa Marita cartel, she has no way off the island except for Rocket and Galaxy. The mission turns out to be more complicated than the last one. The vicious leader General Felix Barrera is determined to find Mallory and kill her, meaning Galaxy will need a lot of ingenuity to get her out of there.

The moment Rocket and Mallory reconnect, the passion between them is stronger than they expected. Now Galaxy has to sneak her off the island, which includes a four-hour trek through a jungle and barely escaping death at the top of a very steep cliff.

If she and Rocket can survive all that, how can they not give in to the passion that flares hotter than ever?

Reader advisory: This book contains scenes of violence, death and murder. There are mention of drug trafficking, and of women being drugged and raped.
Enjoy an Excerpt
Fuck, it was hot.
John 'Rocket' Hardin thought that in the mountains it should at least be cooler, especially out of the sun in this little cave. But no, the heat invaded the space and made it into a warm, wet towel. He was sweaty and streaked with dirt that had blown against him as they'd climbed the rocky trails. He used the tail of his shirt to wipe as much off his face as he could, but only a shower was going to attack this mess.
He'd been fucking pissed off when his SEAL team had been told they were being sent to rescue a writer from the Taliban. Ten years in the service and he had to waste his time because some wacky writer thought it would be great to hang out with terrorists and interview them. And, oh, yeah, write books. Stupid idiot.
But they'd executed the extraction just as night had begun to fall, hoping to take advantage of the cover of darkness. But it hadn't been cloudy or overcast, damn it, the stars bright in the sky and the moon like a big spotlight. The team had done its best to stay concealed, but without help from nature, someone had discovered their captive was gone before the SEALs were fully away. Rocket had broken off with Mallory, radioed Command to let them know and taken off with her in the mountains so their enemies wouldn't find her. She hadn't complained, just followed him, despite what she'd been through already and the harshness of the landscape.
Getting them out of that terrorist camp hadn't been a picnic, for sure, but his team was experienced and it had almost gone off without a hitch. But then things had gotten very hairy. His stated job was to get Mallory to safety above all else. He hated splitting from the rest of his team, but he had his marching orders. Their job was containment so he and Mallory could get the fuck out of there. The orders had come straight from their commanding officer.
She was a trooper, he'd give her that, moving at his direction until they were far enough away from the camp and could find a place to hide. Using his satellite radio, he'd informed Command where they were and had been told to wait for extraction. Once the chopper arrived and landed on the plateau near their cave, they'd be out of there. And he'd probably never see her again.
Damn!
He glanced over at her and saw she was in almost the same condition he was. Her hair was wild, and she'd managed to push it behind her ears. But her skin looked like his, sweaty and streaked with dirt, not to mention the bruises on her wrists from the rope that had tied them.
He'd been shocked at his reaction when he'd first seen her in the hut where she was being held. In jeans and a T-shirt, hair wild and mussed, hands tied behind her back and smears of dirt on her cheeks and arms, she was still the sexiest woman he recalled ever laying eyes on.
But danger, it seemed, was an aphrodisiac, ramping up everything in his system well past the boiling point. This place was certainly as uninviting as any he'd ever been in, as far as sex was concerned. Despite that, he was so horny his dick hurt and his brain was filling with very un-SEAL-like thoughts. Mallory Kane was every man's wet dream, with her lush, toned body, her curly auburn hair and green eyes that blazed like emeralds.
Maybe it was the aftereffect of all that tension. Maybe it was a need to reaffirm life after escaping from a lethal situation. Or maybe he felt that she needed something to erase the after-effects of her captivity.
Whatever it was, he wanted her more than he wanted to breathe. And wasn't that just a damn shock for someone with his discipline? This was no place for sex to intrude. Life was not fucking fair. At all. But maybe after…
Business first, asshole.
Now they sat side by side, leaning against the wall of the cave, Mallory pulling herself together.
"Thank you," she told him when her breathing finally evened out.
About the Author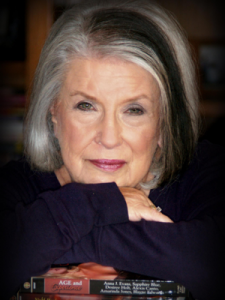 A multi-published, award winning, Amazon and USA Today best-selling author, Desiree Holt has produced more than 200 titles and won many awards. She has received an EPIC E-Book Award, the Holt Medallion and many others including Author After Dark's Author of the Year. She has been featured on CBS Sunday Morning and in The Village Voice, The Daily Beast, USA Today, The Wall Street Journal, The London Daily Mail. She lives in Florida with her cats who insist they help her write her books, and is addicted to football.
You can follow Desiree on Facebook and Twitter and check out her Blog.
Facebook | Twitter | Blog | Goodreads | First for Romance
Buy the book at your favorite online venue or First for Romance.
DESIREE HOLT IS GIVING AWAY THIS FABULOUS PRIZE TO ONE LUCKY WINNER. ENTER HERE FOR YOUR CHANCE TO WIN A LOVELY GIFT PACKAGE AND GET YOUR FREE DESIREE HOLT ROMANCE BOOK! Notice: This competition ends on 29th June 2021 at 5pm GMT. Competition hosted by Totally Entwined Group.