Long and Short Reviews welcomes Shannon Curtis with us today to talk about her new release Enraptured. Leave a comment or ask the author a question for a chance to win a digital copy of the book.
The Beauty Within
We've all grown up with them – be it Hans Christian Anderson, the Brothers Grimm, or even the Disney studios – fairy tales are a part of our cultural fabric. Intrinsically, we use the fairy tale model for modern stories – a likable character, seemingly insurmountable odds against a powerful foe, and then hopefully a fair and just (and happy!) ending…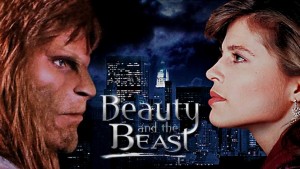 In my Once Upon A Crime series, I take one of those fairy tales that I loved to listen to and read as a child, and adapt a modern romantic suspense to it, with a crossover into the Fairy Isle. One thing I've noticed, though, is the disparity between the male and female characters.
Usually the males are the Prince Charmings termined to save their particular Princess from Pure Evil. Whilst I love a Princess-In-Peril story, I must admit, I was a tomboy growing up, and I always wanted the Princess to be a little more pro-active when it came to saving her own skin. There was one tale, though, where it was the Princess who ends up saving her Prince.
Enraptured is based on one of my all-time faves, Beauty and the Beast. There have been so many re-tellings of this tale – and for a really good reason. It's a gem. There is something about a strong heroine that will always capture my attention, and my daydreaming whimsy. Here is a gentle, kind, caring heroine who ends up risking all for her beastly beau. I also loved the strength, the steel fist within the satin glove, of this particular heroine.
My father is blind, so another attraction to this particular fairy tale is the ability of the characters to look past the obvious imperfections, the limitations – perhaps even the disabilities – to really see another's soul. Seeing beyond the exterior to the beauty within.
Okay, and I do so love a cranky-pants hero who turns into a bumbling prat in front of his beauty.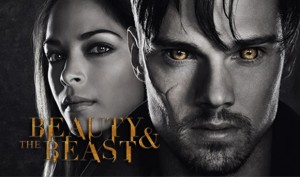 There is also the dark tortured hero that we chicks can't seem to resist, the possibility that perhaps we might be the ones to 'save' his furry hide. Possibly one of the reasons why I love this tale so much is because our hero is tormented, suffering – and as a writer, I do so love to make my heroes really prove themselves to my heroines.
In Enraptured my hero, Gabriel Martin, is recovering from a gun-shot wound (so he really is that 'wounded' hero), and my heroine, Bella Tompkins, is his physiotherapist. Both are just a little damaged, and both really struggle with the their pain, and whilst they have their own Fairy Godmother trying to protect them, there is true evil stalking them.
Not everybody gets their Happy-Ever-After in this second installment of the Once Upon A Crime series…
Enjoy this excerpt:
He was useless, damn it. His shoulder ached constantly, he had a limited range of movement, he'd lost muscle strength and he still couldn't feel all of his fingers. The tingling sensation in his fingers fluctuated from annoying on a good day to excruciating on a bad one.
And now he had another pest who thought she could poke and prod around, cause him more pain, just for the hell of it.
Several months after the accident, and he still couldn't open a tin of Spam, for Pete's sake. Just getting dressed was an ordeal that left him achy and trembling with fatigue.
'Why don't I make us some lunch, and then I can assess the damage to your arm and shoulder and take it from there?' the woman said brightly.
He brushed past her and stormed out of the kitchen. 'Screw you.'

What happens when fairytales get the romantic suspense treatment? A cross-genre mash-up with enchanting results!

Once Upon A Crime…

Gabriel Martin was shot by his boss, and now he's unemployed and unhappy. Furthermore, he has to deal with a continuous parade of in-home carers who just can't seem to get his treatment right. Physiotherapist Bella Tompkins just wants to do her job in order to pay off her debts. A grumpy client is the least of her problems.

Neither of them is aware that there's more going on than a rocky client-practitioner relationship. In the land of Fantasia, Esmerelda — Fairy Godmother Enforcer — and Rumpelstiltskin are working frantically to make sure that their beastly charge gets his fairytale ending. It should be a simple task, but nothing is ever as it seems on the Fairy Isle, where dark forces are rising, the consequences are dire, and Esmerelda has only an accident-prone fairy and an untrustworthy imp for help.

With the stakes rising ever higher, can Gabe and Bella get it together to save both their happy ending and the world?
About the Author: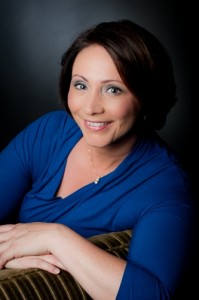 Shannon Curtis has worked as a copywriter, business consultant, admin manager, customer service rep, logistics co-ordinator, dangerous goods handler, event planner, switch bitch and betting agent, and decided to try writing a story like those she loved to read when she found herself at home after the birth of her first child. Her books have been nominated finalists for Favourite Romantic Suspense for 2011 and 2012, as well as Favourite Continuing Romance Series by the Australian Romance Readers Association. Now she spends entirely too much time daydreaming about hunky heroes and malicious murders — for her books, of course! She loves reading, loves writing, and loves hearing from her readers, so visit her at www.shannoncurtis.com and say hi!
Buy Enraptured
Follow Shannon Curtis on Twitter
Shannon's website
Find Shannon Curtis on Facebook
Goodreads:
https://www.goodreads.com/book/show/22569083-enraptured
Product Page:
http://www.escapepublishing.com.au/product/9780857991775