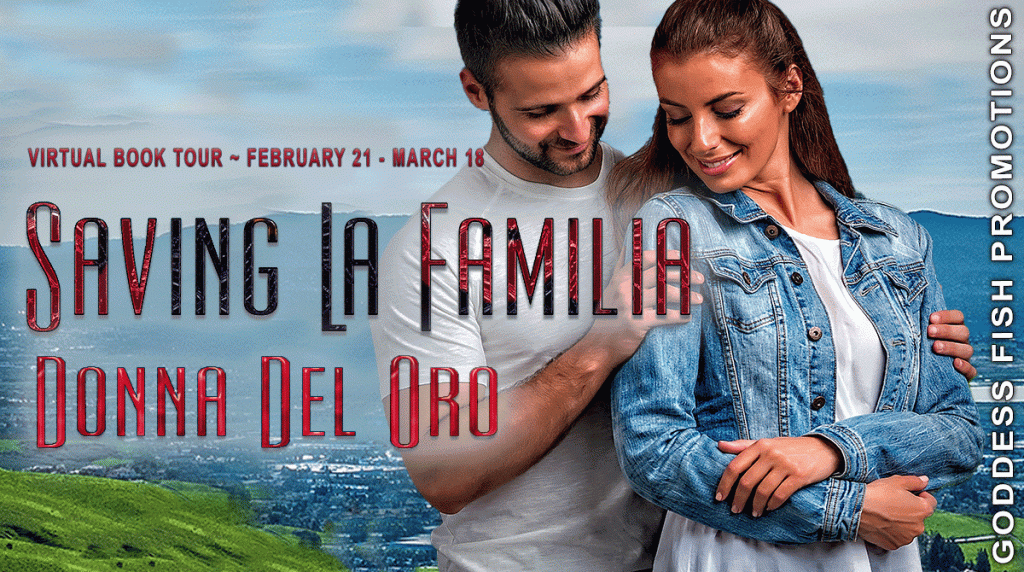 This post is part of a virtual book tour organized by Goddess Fish Promotions. One randomly chosen winner via rafflecopter will win a $50 Amazon/BN.com gift card. Click on the tour banner to see the other stops on the tour.
What is something you've lied about?
–Money.
Who is the last person you hugged?
–My husband.
What are you reading now?
–Ken Follett's WW II spy novel ,The Key to Rebecca.
How do you come up with the titles to your books?
–I don't know but it's linked to the whole creative process. My FBI series had the word "Lies" in each of the three titles (A Bodyguard of Lies, Lies in Wait, Where Danger Lies) but the word carries a double meaning, which I liked.
Share your dream cast for your book.
–Dina Salazar would be played by a young Hispanic actress, probably Jessica Alba or Selena Gomez; the same for Rick Ramos, maybe Wilmer Valderrama or Michael Trevino. Or a young Benjamin Bratt!
A romantic suspense comedy set in Silicon Valley, a young Latina teacher, Dina Salazar, is asked by her Mexican-born grandmother to rescue her cousins from a dangerous Mexican drug cartel. After all, her stern grandmother tells her, she is the "smart one" in the family. To do so, she has to recruit help from her hated ex-fiance. What's a girl to do when "la familia" calls?

SAVING LA FAMILIA by Donna Del Oro, about a latina teacher who's recruited by her Mexican-born grandmother to save her cousins from a dangerous Mexican drug cartel. It's a romantic-suspense comedy with many "buen dichos"!
Enjoy an Excerpt
Grandma Gómez—"Life is like an artichoke. It takes a lot of peeling to get to the heart of things."
How did I, in three short months, get to the heart of my Mexican-American family? It wasn't easy, believe me. Especially since I was the family's desgraciada. The disgraced one. Ever since I turned eighteen and had my legal name changed from Dolores—which means aches and pains in Spanish—to Dina. My namesake, Grandma Dolores Gómez, refused to speak to me or acknowledge my existence for about a year after the name change. Before that, I was simply the family brat and rebel. The know-it-all.
But you see, Grandma was the heart of the matter. And the big, dark secrets she kept closed up in her heart all got ex- posed in those tumultuous months. And before I could blink and realize what was happening, I was roped into a scheme to rescue cousins I never knew I had out of the deadly clutches of a Mexican drug cartel. Why was I chosen, you ask? Me, Dina Salazar, the desgraciada? A single schoolteacher with a long line of loser-boyfriends? How did I end up looking up the barrel of a cartel commando's automatic weapon? Come along with me and I'll tell you.
About the Author: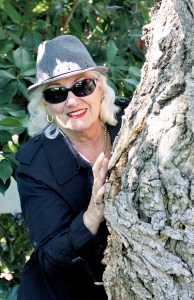 Donna Del Oro lives in Northern California with her husband and three cats. She taught high school and community college English classes for 30+ years and is now happily retired. When not doing research, writing novels, or reading voraciously, she travels and sings with the medal winning Sacramento Valley Chorus.
Donna is a member of Capitol Crimes, the Sacramento chapter of Sisters in Crime in addition to the Valleyrose chapter of the RWA. She has judged RITA entries and does developmental editing on the side. Two of her novels, Operation Familia and Born To Sing, have won national and international awards.
Facebook | Goodreads | Amazon Author Page | Website
Buy the book at Extasy Books or Amazon.