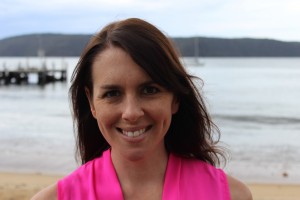 Long and Short Reviews welcomes Laura Greaves whose debut novel, Be My Baby, was released Sunday. Be My Baby was originally going to be called Oh My Godmother!, but that title didn't feel quite right to Laura.
"I had a big online brainstorming session with my fellow Destiny Romance authors – they are a hilarious, brilliant and wonderfully supportive group of women – and Be My Baby came to me through that," she said. "I've actually just changed the working title of my next book too, because I discovered a very well known chick lit author has already published a novel under the same name!"
I asked her what usually comes first for her–the plot or the characters.
"Be My Baby was inspired by events in my own life, so in that sense it was the plot that came first. The more I thought about how the story would unfold, the more vivid the cast of characters became in my mind. It was a similar scenario with the novel I'm writing now; the plot was inspired by a magazine article, and the people who would bring that story to life came almost simultaneously."
Laura told me she couldn't remember a time in her life when she wasn't writing.
"I've been scribbling stories and poems ever since I was able to hold a pencil. But there were two things that helped to crystallize 'being a writer' as my life's ambition," she explained. "The first was LM Montgomery's classic novel, Anne of Green Gables. I am OBSESSED with Anne; I spent a good chunk of my childhood thinking I was her, right down to dyeing my naturally brown hair red! (I was lucky enough to visit the real life Green Gables Farm on Canada's Prince Edward Island a couple of years ago, and I was so overwhelmed by the experience that I cried. A lot.) The second thing that fired my writing ambition was the 80s TV series Murder, She Wrote, specifically a scene in the opening credits where novelist Jessica Fletcher files a stack of neatly typed pages in a handsome leather compendium. God, I wanted a compendium like that. I'm still a total stationery nerd."
"When did you first consider yourself a writer?" I went on.
"This is a great question. I have always considered myself to be a writer. Yep, even when I was a seven-year-old Anne of Green Gables tragic. I actually think it's really important to call yourself a writer even when you're unpublished, because it allows you to feel less guilty about prioritizing your craft. It can be hard to make time to write when you also have jobs and family and a social life requiring our attention; I think that if you really believe you're a writer – and you say it aloud to people – you won't feel like you have to apologize for taking that time. Charles Bukowski didn't publish his first novel until he was 51 – 27 years after his first short story appeared in print – but I'll bet he thought of himself as a writer through all those years."
Laura told me that she didn't believe in writer's block, expressing that she realized it was a controversial opinion. I asked her to clarify her statement.
"There have been plenty of (extended) periods when I haven't written a word, but these have invariably been due to my chronic procrastination rather than a lack of ideas," she said. "During these procrastinate-athons, my dogs get lots of walks and my husband enjoys many elaborate dinners. In fact, I tend to have the opposite problem to writer's block – so many ideas that I struggle to focus on just one. I call this 'options paralysis.'"
Laura was born and raised in Adelaide, South Australia, but she's also lived in London and she now lives in Sydney.
"Adelaide has amazing beaches, cafes and restaurants, and the Adelaide Hills are to die for," she told me. "I really love that I can get in the car in Adelaide and, no matter where I need to go, I just know how to get there – even after 12 years away! (And driving anywhere in Adelaide takes 20 minutes, despite how the locals love to complains about 'the traffic'!) Plus, all my family and my best friend live there, which are major selling points."
She also told me that she is a bona fide crazy dog lady.
"These days I am passionate about raising awareness of the arbitrary and unjust breed-specific legislation that many Australian states have enacted – to the extent that I'm working on a documentary film about BSL. I'm also passionate about empowering girls and young women to reject the sexist stereotypes and increasingly image-obsessed world we're living in. I also have a project in the pipeline in this arena!"
Is there a writer you idolise? If so who?
Tina Fey is my writing spirit animal. She is just so brilliant and fierce and hilarious and she killed at the Golden Globes and has also been lucky enough to kiss Jon Hamm on TV. Plus, she's BFFs with Amy Poehler. I kind of want to be her a little bit. Okay, I want to be her a lot.
Finally, I asked, "If you could have one paranormal ability, what would it be?"
"I would love the inclination and ability to have a clean, tidy house. Most people would probably not consider this to be a 'paranormal' ability, but it would definitely take some kind of magical intervention to turn me into a domestic goddess. I will do literally anything to avoid cleaning. Give me a choice between vacuuming or accompanying my husband on one of his interminable trips to the hardware store, and you'd better believe I'll be setting up camp in the garden supplies aisle."
Ambitious Australian Anna Harding seems to have it all: a glamorous job as a gossip columnist, and a beautiful home in London that she shares with her gorgeous boyfriend, Finn Cassidy. Her only problem is her regular run-ins with their neighbor Luke, who is furious about Anna's internet shopping constantly being delivered to his place by mistake.

When her flighty best friend Helena winds up pregnant, Anna agrees to be godmother – despite her aversion to children. But then Finn announces he's moving to Belfast for a great job in television and Helena takes off to Scotland – leaving baby Ivy behind. Suddenly Anna's perfect life is in pieces as she tries to juggle the baby, her job and a long-distance relationship.

Will Finn wake up to himself and return home or will he be swayed by the charms of his seductive producer? Will the irresponsible Helena finally sort herself out with the help of her eccentric great aunt? And will Anna's life ever be the same, especially after Luke's unexpected response to the chaos unleashed next door?

Nothing is certain in this entertaining and moving tale about the relationships that matter most.
Buy the book at Amazon.