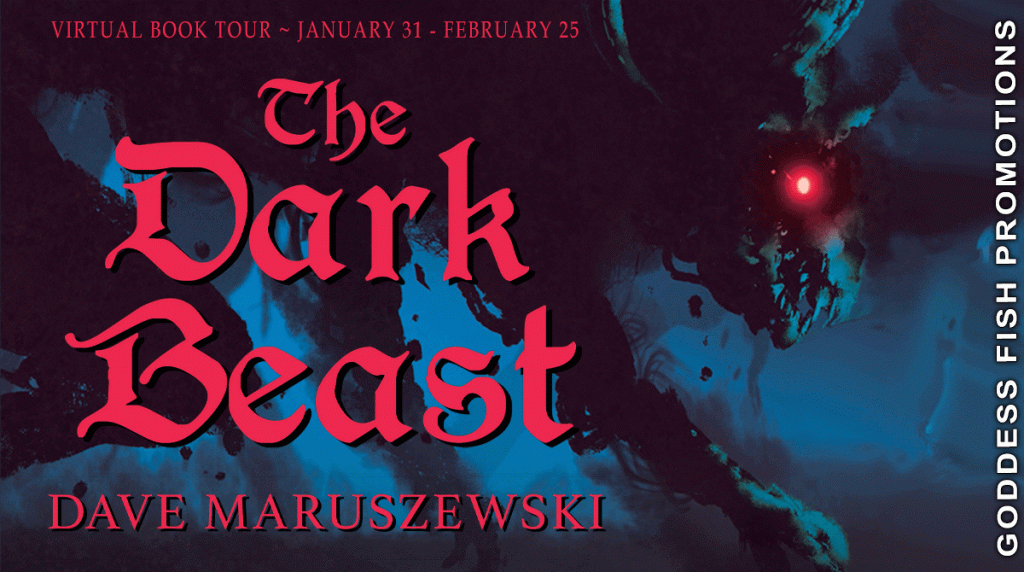 This post is part of a virtual book tour organized by Goddess Fish Promotions. Dave Maruszewski will be awarding a $20 Amazon or Barnes and Noble GC to a randomly drawn winner via rafflecopter during the tour. Click on the tour banner to see the other stops on the tour.
*****
I don't like demographics. I understand them from a publishing standpoint. If you have a target, you can aim for it. That makes sense. It makes strategies for sales and publishing that much easier.
However, I hate having to pick an age group as a writer, or anything other type of grouping. I think as most in my craft, I'd like to write for a multitude of diverse people. Then, let the chips fall where they may.
When it came down to picking my audience, I decided to write for people who don't like to read. I think that many presume that people who don't like to read are just that. Maybe, they aren't that smart or they've learned to pursue lazier entertainment. My hypothesis is that many non-readers might have an anxiety or even a disorder. There is obviously corroborating evidence on this matter.
I was a terrible reader when I was a kid. My mind would drift often. Sometimes, I would do this out of boredom. Other times, the story made me think of a related topic and my mind would want to spend some (possibly many) moments thinking on them. Looking back, I'm less harsh on myself for changing tracks of thought. Isn't that what books are supposed to do? Aren't they supposed to get you thinking deeper on a topic? However, when you had to get X-amount of pages to be read by Monday, this was often less appreciated by my teachers and put me into some late nights.
So, where does this leave me? I've done some research on this topic, but I'd like to hear what you have to say. Were you an avid reader, or were you dragged to a pile of books that you dreaded? Or somewhere in between?
What would you think would help? What helped you find your love/like of reading?
I'm definitely interested, and it would help me in designing future books. For my own issues, I had to take a step back before going forward. I read less and easier products before I was able to read the more sophisticated works. How about you?
Recently knighted squires Raven, Romda, and Ravai are tasked to help a nearby priest. However, this simple errand turns into much more. They cross paths with the Dark Beast. After that brief encounter, they soon realize the Beast's plans to destroy an entire town. They journey to this town, meeting residents who tell large tales about the Beast. How much of stories are true? The three will find out. The Dark Beast is coming.
Enjoy an Excerpt
"Wow, that was crazy," Ravai practically shouts.
"Crazy, but true," says the driver. "But you all look like you could fall asleep."
"Why do you say that?" says Ravai.
"Well, for one, your friend keeps falling asleep," he says, and the driver's friends snicker. "And your female friend hasn't said a word since we teamed up. Maybe you should rest. We can stop here."
Ravai doesn't feel that tired, but he sees the look in Romda's eyes that it might be a good idea. He acknowledges the stranger's words, and they stop. It is in the middle of nowhere, trees and small fields all around.
Raven crawls to the nearest log and tries to lie on it. Romda isn't so easily satisfied. She instead starts to pitch tent and gets out her small bedroll. Her movements are so slow it looks like she won't be done for an hour.
Ravai continues to talk to the driver. "Turning people into beavers? That's not possible. You are pulling my leg. How can that be true?"
"It is, I swear," the driver says.
"How would you know?" Ravai challenges the driver.
"Because my grandfather gave him the rune and spell to do so…and now I serve the master," the man says coldly.
About the Author: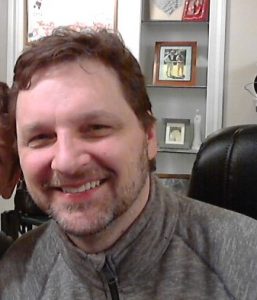 Dave Maruszewski is blessed with a great family. He was originally inspired to write stories by his wife and son, when they encouraged him to put his bedtime stories on paper.
His stories are created from an accumulation of experiences from careers/backgrounds as a physicist, engineer, teacher, artist, video game designer and software developer. He strives to develop stories with sound moral values that will be enlightening as well as entertaining to youths and adults.
In between writing stories and running his own company, Digital Tumult (DigitalTumult.com), Dave enjoys video games, watching internet videos and hanging out with his family.
Website | Facebook | Goodreads