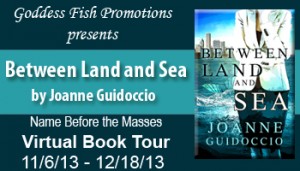 This post is part of a virtual book tour organized by
Goddess Fish Promotions
. Joanne will be awarding a $75 Amazon gift card to a randomly drawn commenter during the tour. Click on the tour banner to see the other stops on the tour.
Who is your favorite author and why?
I admire late blooming authors who have launched successful second acts. Two favorites come to mind: Maeve Binchy and Louise Penny. Their novels and writing journeys have inspired me to launch my own second act as a writer. From Maeve, I've learned that success is not a pie where only a select few have access to the slices. I've taken several pages out of Louise's disciplined approach to structure my own writing practice.
What are you reading now?
Lately, I've been reading memoirs of boomer women and their older sisters. Inspiring journeys chock full of insights…
New Life, No Instructions by Gail Caldwell
My Beloved World by Sonia Sotomayor
A Breast Cancer Alphabet by Madhulika Sikka
How do you come up with titles to your books?
When the muse strikes, I start playing around with different titles. In fact, I cannot start writing or assign character names until I have a working title firmly in mind.
Between Land and Sea
After Isabella gives up her tail, she can no longer return to the underwater kingdom. But she is not firmly grounded on Earth. Still connected via the magic tablet with online mermaid support, Isabella struggles with her new body and an uncertain future. Between Land and Sea, without the definite articles, came to mind.
A Season for Killing Blondes
While listening to Turn! Turn! Turn! an oldie-goldie from The Bryds, I focused on the seasons theme and thought of the action within my cozy mystery. In less than a month, four dead blondes turn up in dumpsters near the protagonist's (a brunette lottery winner) favorite haunts. A very short season…dead blondes…
What is your work schedule like when you are writing?
While having a leisurely breakfast is one of my retirement perks, I do not linger over that second cup of coffee. If I choose to have more than one cup, I do so while checking email and social media. At 9:00, I start writing. My goal is 1000 words a day. At first, I used the oven timer to keep me on task, but that annoying sound reminded me of incessant school bells, so I invested in a bird clock. Each hour, one of my feathered friends, among them the Downy Woodpecker, Belted Kingfisher, and Great Horned Owl, chirp and remind me to pace myself.
What is the most surprising thing that you discovered while writing your book?
Halfway through writing Between Land and Sea, I started dreaming about Isabella and the other characters. Interestingly enough, the characters behaved very differently in my dreams. This inspired me to introduce a sub-plot involving Kendra Adams. Originally, I had intended to limit her involvement to a few chapters, but the psychic ex-mermaid had other ideas and started disrupting my dreams.
Do you hear from your readers much? What do they say?
I have been very pleased with the positive response from my readers. In her review, English teacher Colleen McConnell described Between Land and Seas as "a classic wisdom tale with a twist …reminiscent of Jane Austen."
If you were to write a series of novels, what would it be about?
Ideas are percolating about a Mediterranean trilogy. Right now I'm working on The Coming of Arabella, Book 2 of the trilogy. In subsequent books, I could feature the mermaids—Annabella, Sarabella, Lisa738—and ex-mermaids—Gillian Sanderson, Kendra Davies—introduced in Between Land and Sea.
What are your favorite TV shows?
This past summer, I downgraded my cable package, but ensured that I would be able to still watch Downton Abbey and The Good Wife.
What would we find under your bed?
In my younger days, I purchased several containers meant for under-bed storage. For years, I would store extra papers, books, clothes and other paraphernalia under the bed. All that changed when I read a book on Feng Shui. While I didn't completely redecorate and rearrange furniture, I followed the advice regarding storage. According to Feng Shui, whenever we store items under the bed, we limit the circulation of energy around our beds, an essential component of a restful night's sleep. For the most part, I've kept the area under my bed free, but when unexpected company arrives…
Favorite quote or saying?
Life begins at the edge of your comfort zone. Neale Donald Walsch
Favorite color?
Purple
Weather: hot or cold?
Moderate. I love crisp, sunny days where the temperature hovers between 65oF and 70oF.
Favorite place to read?
My den—surrounded by bookshelves filled to capacity, Monet prints, family pictures, diplomas and awards, and a comfortable sofa.
Favorite non-alcoholic drink?
Cranberry Juice
About the Author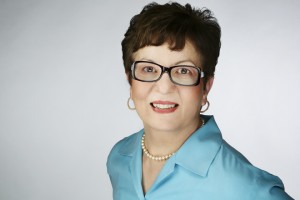 In high school, I dabbled in poetry, but decided to wait until I had more life experiences before writing a novel. The original plan was to get a general arts degree and take a few years off to travel and write. Instead, I gave in to my practical Italian side and obtained degrees in mathematics and education.
While I experienced many satisfying moments during my teaching career, I never found the time and energy to write. In 2008, I took advantage of early retirement. Slowly, a writing practice emerged and my articles and book reviews started appearing in newspapers, magazines and online.
My debut novel, Between Land and Sea, a paranormal romance about a middle-aged mermaid, was released by Soul Mate Publishing on September 18, 2013.
I live and write in Guelph, Ontario.
Where to find Joanne…
Website: www.joanneguidoccio.com
Twitter: https://twitter.com/joanneguidoccio
Facebook: www.facebook.com/BetweenLandandSeaJG
Pinterest: http://pinterest.com/jguidoccio/
Goodreads: https://www.goodreads.com/author/show/7277706.Joanne_Guidoccio
YouTube (Trailer #1): http://www.youtube.com/watch?v=xipZ6quZDOs
YouTube (Trailer #2): http://www.youtube.com/watch?v=nfiKOQe_yuU
After giving up her tail for an international banker, Isabella of the Mediterranean kingdom is aged beyond recognition. The horrified banker abandons her on the fog-drenched shores of southwest England, leaving her to face a difficult human journey as a plain and practically destitute fifty-three-year-old woman.

With the help of a magic tablet and online mermaid support, Isabella evolves into the persona of Barbara Davies. Along the way, she encounters a cast of unforgettable characters, among them former mermaids, supportive and not-so-supportive women, deserving and undeserving men, and several New Agers.
Buy the book at Amazon.