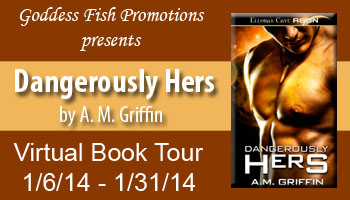 This post is part of a virtual book tour organized by
Goddess Fish Promotions
. The author will be awarding a Grand Prize of a handmade bookmark, signed cover flat, pens, flash drive, keylight key chain, a Loving Dangerously t-shirt, a signed copy of Fondled and Gobbled and a $20 Amazon GC to a randomly drawn commenter during the tour. (US ONLY)
Plus, a runner up prize of a $20 Amazon GC will be awarded to one randomly drawn commenter during the tour.
1. Tell us something about yourself that's not in your bio.
I'm a registered nurse by day. I've been one since 1998. I think most people would be surprised to learn that about me since I don't write about anything medically related.
2. What do you like to do when you are not writing?
I love to read. I think of myself as a reader first and writer second. The past year has been a little backward in that regard. But after finishing Dangerously Forever I have read four books so far. I have to start writing another book, but I think I may read one more before I do that.
3. How did you choose the genres you write in?
I love science fiction so the choice was obvious. I also love historical romances but I don't think I'd ever be able to write in that genre, especially since the amount of research would be a bit overwhelming to me. I've been to graduate school, twice. I don't want to do that kind of research again. LOL.
4. Is there any particular author or book that has influenced you or your writing?
I can't say there is. I have a lot of authors that I love and they're all different and wonderful in what they do.
5. What has been the toughest criticism given to you as an author? What has been the best compliment?
I'm still considered a newbie author so I don't see any suggestions that are given to me as "tough criticism". I take all the advice I can get and decide if it's something that can help me improve my craft. If it is, I use it and if it doesn't, it doesn't. I think the best compliments are when reviewers/readers are portraying my characters as real people and not fictional characters. Whether it is a good or bad review, that's always nice to see, someone as passionate about my characters as much as I am.
6. If you could have dinner with anyone, past or present, fictional or real, who would it be and why?
My grandfather. I know a lot of people would say Jesus or something like that. I'd love to have a talk with Jesus, and that time will come. But I miss and think about my grandfather a lot. If I was given a dinner with him, I'd make it a seven course meal and talk. I'd talk to him about my kids—about his kids too (LOL because they are a handful) and I'd tell him everything that's been going on in my life. I have a supportive family and I would expect the same from him. He would've been proud of me and of what I've become.
7. You are going to be stranded on a deserted island and bring 3 luxury items. What would they be?
A tent would be high on my list, a nice one, to protect me against the elements. I want a machete. I think I'll need to cut through the brush and kill me some vittles to eat. Oh, and a satellite phone. I can stay on the island for a night, but then I'll need to call for help and have someone rescue me.
8. Pick two celebrities to be your parents. Who are they and why?
LOL. I've never thought of this before. Brad and Angelina pop into my head and I have no idea why.
9. What would we find in your refrigerator right now?
Left over pot roast, burnt beef chunks, apples, salad, juice, milk and cheese. I really need to go grocery shopping.
10. If someone wrote a biography about you, what do you think the title should be?
The Life and Loves of A.M. Griffin
Think Fast
Summer or Winter? Summer
Coffee or Tea? Coffee
Cake or Pie? Cake-chocolate
Car or Truck? Truck
Print or Electronic? Print
About the Author: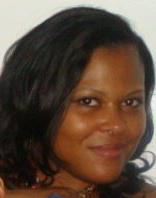 A. M. Griffin is a wife who rarely cooks, mother of three, dog owner (and sometimes dog owned), a daughter, sister, aunt and friend. She's a hard worker whose two favorite outlets are reading and writing. She enjoys reading everything from mystery novels to historical romances and of course fantasy romance. She is a believer in the unbelievable, open to all possibilities from mermaids in our oceans and seas, angels in the skies and intelligent life forms in distant galaxies.
Website ~ Amazon Page ~ Facebook ~ Twitter ~ Blog ~ Goodreads ~ Triberr
Loving Dangerously, Book Three Jess hates aliens. After the invasion that destroyed Earth, the extraterrestrial bastards sold her to a brothel as a sex slave. She may have escaped but the old memories and fears still linger in the dark corners of her mind. Supposedly Sonis is just the place for her—somewhere safe, where she can heal and start fresh. She's almost hopeful…until she meets Rasha, her new boss.

Rasha, Captain of the Sonis Royal Guard, is a warrior through and through. He's huge, sinfully sexy and could have any woman on Sonis—but the woman he wants is Jess. He's very much an alien and Jess knows she should hate him or at least be wary, but whenever he's around, she loses control. She tells herself it's only sex—amazing, mind-blowing sex like nothing else she's ever experienced—but there's something about Rasha that shakes her soul. The feel of his skin against hers, the look in his eyes as he touches her—they make her want to believe it's possible to find love and begin again.

A Romantica® science fiction erotic romance from Ellora's Cave
Buy the book at Ellora's Cave or Amazon