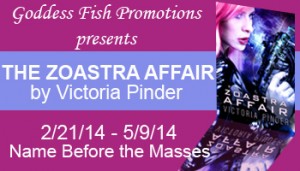 This post is part of a virtual book tour organized by
Goddess Fish Promotions
. Victoria will be awarding a $20 Amazon GC to a randomly drawn commenter during the tour. Click on the tour banner to see the other stops on the tour.
First, tell us about yourself – where you live, your family, and those sorts of details.
My real name is Victoria. I hate when someone tells me I don't look like a Victoria and that my name should be… Do other people get that? It's a strange thing to tell someone. Anyhow you asked. I'm the oldest of four siblings. My parents are still married. I grew up in Boston. My family has been in America since 1607. And I'm engaged. The wedding is June 14th.
How long have you been writing?
All my life. I wrote stories to myself. Then I wrote terrible fan fiction. I hated English class in school, but even then I wrote. I wrote my first novel a few years ago. Then I joined RWA and became so much better. I have six books coming out this year with publishers. I'm so excited.
Do you have a favorite place to write?
With coffee in my hand or tea. And I like to be uncomfortable and outside the house. Starbucks is one of my haunts.
Why did you decide to write The Zoastra Affair?
This is about The Zoastra Affair, but at this point Chaperoning Paris came out a week ago. I wrote The Zoastra Affair first but finished it after Gigi and Sean's story. I was stuck on Ariel for a while. So I walked away and wrote my contemporary series of brothers. Then I came back to The Zoastra Affair. The science fiction was something I couldn't shake. The contemporaries were just fun and brought me back to my Boston and part Irish roots.
Who is your favorite character in your book and why?
Cross. I knew he was this hunky hero from Canada. Think Hugh Jackman's Wolverine. But all of them were fun to write. I have to understand my characters or else I can't write anything. In Chaperoning Paris, Sean has gone through a lot. He's been divorced, survived cancer, and now a single dad. Gigi was the first to break his heart and she's hurting too, but they get thrown together to chaperone a high school field trip to Paris. So much emotion went into this book. And in the Zoastra Affair, again, Cross has lost his entire family in one momentary attack. How do you move past that moment?
How about your least favorite character? What makes them less appealing to you?
Hard question. I love my characters. Even ones that do bad things. (Hence the writers block when I tried to make Ariel just evil.) I never think I don't like anyone. I tend to think of the other characters as possible heroes in later books. Sean's brothers all get books. On the space ship, other characters can be explored more fully. I suppose in an upcoming release, Borrowing the Doctor, Kate's sister and father are rich manipulators that I don't like at all.
Do you proofread/edit your own books or do you get someone to do that for you?
Every good author will proofread or edit as much as possible for yourself. But my publisher edits the book and has a proofreader. In my indie pubs, Mything You and the short story Returning for Valentine's, I hired two different people. But I generally believe the more eyes the better.
What do you like to do when you're not writing?
There is such a thing as a life? I'm not sure. Walks with my fiancé. Plan the wedding for June 14th. Talk to my friends. Enjoy the Florida weather because I don't know where I'll be next school year. With the wedding, I have to be open to moving anywhere in the continental US. I had never thought about Minnesota, but who knows I might be there. Or California. Or Texas. Depends on his job. So my life is too in flux to have too much to do.
Do you read much and if so who are your favorite authors?
I go through phases. I've read so much. But lately I've been on a cowboy story kick. I don't analyze a cowboy for how to write it. So my mind relaxes and I just enjoy the story. As a writer though and one that is learning, we start reading in a different way. We want to understand the greats and their methods. It also kills the joy. Cowboys are fluffy, life and I'm not ripping them up. So I love them at the moment. But I read a good sheik book lately. I'm thinking I'll be turning to them soon.
Did you ever have pink hair like Ariel has?
I wish I had. My parents were slightly too involved in my life and I was too much the oldest child, must be perfect in every way girl. So I didn't rebel when I should have. It happened later. And I always wanted pink hair. I settled for natural looking red dye, but part of me still wishes as a teenager, I had gone pink. Everyone should have their moment to rebel.
A hundred years from now, Earth has trading partners with alien beings, mostly humanoid. However, going into space brought forth an unknown enemy who attacks Earth at will.

The Zoastra is part of the Earthseekers, an organization originally designed to go into space. Its new mission is to find Earth's enemies.

Ariel is stuck on a Victorian planet and steals Grace's body and life to get off the planet. Grace must get her body back before Ariel bonds with Grace's husband, Peter. Then there is Cross, the man on a mission to find those who killed his family. Ariel is attracted to Cross, but she's stolen someone's life.
About the Author: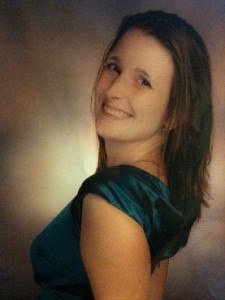 Victoria Pinder grew up in Irish Catholic Boston before moving to the Miami sun. She's worked in engineering, after passing many tests proving how easy Math came to her. Then hating her life at the age of twenty four, she decided to go to law school. Four years later, after passing the bar and practicing very little, she realized that she hates the practice of law. She refused to one day turn 50 and realize she had nothing but her career and hours at a desk. After realizing she needed change, she became a high school teacher. Teaching is rewarding, but writing is a passion.
During all this time, she always wrote stories to entertain herself or calm down. Her parents are practical minded people demanding a job, and Victoria spent too many years living other people's dreams, but when she sat down to see what skill she had that matched what she enjoyed doing, writing became so obvious. The middle school year book when someone wrote in it that one day she'd be a writer made sense when she turned thirty.
When she woke up to what she wanted, the dream of writing became so obvious. She dreams of writing professionally, where her barista can make her coffee and a walk on the beach, can motivate her tales. Contemporary romances are just fun to write. She's always thinking whose getting hurt and whose story is next on the list to fall in love. Victoria's love of writing has kept her centered and focused through her many phases, and she's motivated to write many stories.
Member of Florida Romance Writers, Contemporary Romance, Fantasy, Futuristic and Paranormal chapter of RWA, and in Savvy Authors.
Website ~ Facebook ~ Twitter ~ Tumblr ~ Pinterest ~ LinkedIn ~ Google +
Buy the book at Amazon.
a Rafflecopter giveaway