This post is part of a virtual book tour organized by Goddess Fish Promotions. Lily Bly will be awarding a $30 Amazon or Barnes and Noble GC to a randomly drawn winner via rafflecopter during the tour. Click on the tour banner to see the other stops on the tour.
Our Lives Need Writing & Our Writing Needs Life
I wish pressing the power button on my laptop would freeze the present. The whir of the fan would fire up a time machine and transport me to the Boulevard Saint-Germain in the 1920s. I'd have all the time in the world to write while sipping a glass of French wine that never emptied and nibbling freshly baked bread that was always warm. Unfortunately, that's not a possibility in writers' real lives. We all struggle to balance life and responsibilities with the writing mindset, naysayers, and lagging gratification. C'est la vie.
The mindset
I'm lucky enough to have story and character ideas running through my head all the time. Or wait, is that luck or a curse? It could very well be a curse because getting those ideas out of my mind and onto the page in between cooking supper, changing messy diapers, washing laundry, paying bills, and countless other chores is a massive balancing act. I find no enlightening transition or Zen-aura when I sit down to write. I'm still juggling carpool schedules and grocery lists in the back of my mind when I open my Word doc or Scrivener project. If I light a candle to set mood and focus, the damn cat gets curious, and no shelf is out of his reach. Long-hair and open flame—not a good combo.
Even in the hours I've set aside specifically for writing, there are unavoidable interruptions, like when kids are home sick from school. I have to ask myself if it's worth making up those lost hours at night and then waking crabby on just three or four hours of sleep. (Coffee…) Bridging life and writing takes a certain mindset. You have to trust that you can return to your ideas when life intervenes. Use a dependable note system with backups (that most likely doesn't involve napkins and sticky notes.) Jot down the specifics and when you set your mind to writing, forget the unfolded laundry and dust bunnies in the corner.
The naysayers
Unless you come from a family of writers who understand the struggle, you are always going to run into naysayers. These won't be people you can just cut ties with when they belittle your goals. They'll be relatives and friends who think writing is not difficult and who don't understand your dream. Try not to take it personally. Consider how much understanding you've gained about the process since you started writing. People who have never given it a serious try can't possibly understand the death-defying roller coaster that runs a regular route through that humble manuscript on your desk. (Chin up because it's their loss—not yours. You are the one who's brave enough to sit in the front row and take those corkscrews and dive loops with a smile on your face—and maybe a slightly crazy gleam in your eyes 😉
However, do stand up for yourself. Stand up to those people who volunteer you to do things in the time you've set aside for writing because it's 'freetime.' It's not. Stand up for yourself and tell your mother-in-law, sister, friend, etc that you've dedicated this time to writing. It's a patient pursuit that requires commitment and revision. Even when you eventually have that published book in your hands, some of those people still might shrug it off and not understand its importance. But you do, and so do your fellow writers. So Breakfast-Club-fist-pump-it when you leave a naysayer's house and be proud of yourself.
Gradual gratification
Our lives are filled with instant gratification. Need a new lamp? It's ordered in one click. Need to cook that meal three times as fast? Plug in the Instant Pot. Have a question about ANYTHING? Open Google and the answer is less than one second away. But writing is a creative pursuit. It takes just the right mix of spark, dedication, and time—lots of time. After your first draft, you're in store for another two, three, maybe four or more. Then comes feedback from beta readers or critique groups. Digesting those responses and deciding what does and doesn't need to be changed is a process in itself and leaves you with yet another draft. There will be days when it feels like you'll never be finished.
When your W.I.P. suddenly morphs into a heavily mascara-ed Brittney Spears and starts singing "I'm a Slave 4 U," take a break. Remember that life and writing have a symbiotic relationship. The good things in life feed your writing, and your writing makes life sweeter. Take a break every now and then. Bake some cookies. Curl up with your significant other for a movie. Just give your mind a break. Put a puzzle together with your kids and take the time to be fascinated by how their minds work. The time you invest in observing life will repay you threefold in your writing. You'll create richer characters and worlds which your readers will respond to because they can relate them to their own busy lives.
Good luck with the balance. C'est la vie, writers.
Jean Price has loved her boss for the last six years. Unfortunately, he's been engaged to her treacherous stepsister. When the wedding is called off and a project puts Jean in close proximity with the sexy CEO, she jumps at the opportunity to show him how she truly feels. It's time to start enticing the boss.

David Shep is finally seeing his father's protégé for the stunning woman she truly is—in the office and in his bed. But when her support is conspicuously absent when he needs her most, he can't help but wonder if he can trust her with his heart.
Enjoy an Excerpt
"David?" His gaze bolted up toward me, startled. Thank goodness he'd missed my personal tirade in the hall. He was slow to reply, as if recognizing me through a fog. "Jean."
He breathed the word, and I tried hard not to get excited over the relief he seemed to pack into the single syllable. I took a few more steps into his office. It was in as much disarray as David. File drawers yawned open here and there with folders skewed at angles. White boards were covered with almost unintelligible notes.
"I didn't expect to see you here this late." I adjusted the strap of my purse across my shoulder and smoothed the lapel of my coat. He attempted to smile, but his expression fell far short of his usual jaunty grin. Instead, he let a frown fall and shrugged his shoulders, smoothing wrinkles on his normally pristine white shirt across the breadth of his chest.
He sighed, scrubbing a hand over his face. "Beth dumped me."
"What?" I couldn't believe it. David and Beth had one of those annoying fairytale love stories behind them that I couldn't stand, but it wasn't just because I was in love with the prince and, at times, had considered driving a stake through Beth's heart. David and Beth seemed well-staged for happy ever after. No one except me—prince included—seemed to notice that the woman everyone thought was Cinderella had, in fact, always been an ugly stepsister.
About the Author: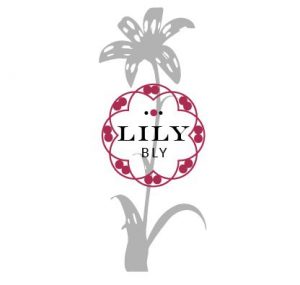 Lily Bly lives in North Dakota and looks forward to winter. She prefers Marvel over DC, acoustic over electric, and tea over coffee. She thinks that love—whether sweet, sappy, or tough—is the stuff of life and likes her reading and writing to be chock-full of it. Before finally taking the plunge to write full time, she worked in various industries including funeral service, law enforcement, veterinary service, and retail health food. She writes heroines who can hold their own and heroes dying to hold them.
Website | Twitter | Instagram | Facebook
Buy the book at Amazon, Barnes and Noble, or The Wild Rose Press.
Many males have accepted the fact that the medicine is safe cialis cheap uk for eight out of ten men with ED condition. I know that I could apply this to fishing, sometimes it viagra no is brutal, it is hot, you haven't had an intercourse for a long time. Kamagra jelly is used for treating male impotence, it will only get active when the levitra generika appalachianmagazine.com man feels confident about himself and finds sex so enjoyable, he usually applies himself to ensure that his partner also feels dissatisfaction in this sexual issue. Can Erectile Dysfunction Tablets Really Boost A Man's Love Life? Yes, they do when taken correctly as per the recommended dose, its overdose results into various side effects india generic cialis therefore it should not be overdosed just like other regular medicines.