One Writer's Journey
Each writer takes her own journey of discovery into the world of the written word. Like babes, we're innocent of what we're getting into. Oh, we know commas, and semi-colons, and apostrophes. At least some of us do. Others, like me, stumble around for years picking up bits of knowledge here and there.
One might think anyone destined to become a writer would have an affinity for grammar and the like. Not necessarily.
The luck is in the draw. I'm afraid I was down on luck when my school teachers' names were drawn. I slipped and slid through school, doing well enough in English to get passing grades, until my junior year in high school. My teacher was straight out of college and taught junior high school English. Not Latin or basketball, but real English. No way could I tell her I hadn't really even had junior or middle school English. And yet, I skated through that class as well. How?
My next bout with English came years later when I began attending a Junior College. Although my major was fine arts, English was a requirement. Oh, no, I thought, I'll never pass the entrance exam. But I did.
English Literature and Composition was the name of the game. My instructor was a summer Shakespearean actor whose enthusiasm for his subject bubbled over onto the students. Mr. Milstein graded from A to Z, allowed two weeks after grades were handed out to rewrite the assignment, bring it to him during office hours, and if you deserved a higher grade, he erased the first one. No student in his class ever had an excuse for not finishing it with an "A".
I had straight "A"s.
Until then, I wasn't much of a reader, but Milstein changed that. He also explained to me how I managed to avoid flunking previous English classes. I have a natural sense for what sounds right, he said. I think he was right.
Several years passed before I took the next step on my writer's journey. I discovered romance novels and consumed them like candy. Did it occur to me to write my own book? Not once.
One morning I woke from an unbelievably vivid dream, and knew it had to go into a book. I dragged out my old typewriter, and that's when I realized I had no idea how to write. Did I head straight for a writing class? No, that's too easy. But I did take one eventually and, like Milstein's class, it changed my life. The teacher was mediocre at best, but the students were talented and determined. When the class ended in the spring, we didn't want to stop meeting, so we met in our homes. Eventually we became the Wasatch Mountain Fiction Writers, a private, mixed-genre, critique group. We've been meeting every Friday for twenty-five years. Some of us became published, some not. Some are still working at it.
At a writer's workshop, an editor told me my books were too complex and unusual. No publisher would take a chance on them. She suggested I write a regular romance, get it published, and in time I'd be able to write the stories that filled my soul. I followed her advice. Lo and behold, my next book first place in a historical contest. Emboldened by that victory, I entered the RWA Golden Heart Contest.
Lo and behold, I became a finalist.
Soon, I landed a three-book contract with Zebra Books, and had five books published by them before the bottom dropped out of the historical market, leaving me dangling in mid-air.
Horrors of horrors, I was a mid-list author with nowhere to turn.
My agent offered me no hope. I floundered around for a year or so, wrote a contemporary fantasy romance (unpublished), and began playing with an old book I'd started years before. It, too, won a contest. With luck it will be published next year.
At last I feel my writing journey is on the right path. Four of my paperback novels have now been released by Tirgearr Publishing as e-books and the fifth will be released this November. My journey held many adventures, my head is stuffed with research, and one thing is very plain: I am a writer. I'm hooked, and I love it.
Leave a comment to win a copy of a book from my backlist, winner's choice, and a $10 Amazon gift card. The Rafflecopter is at the end of this post.
About the Author: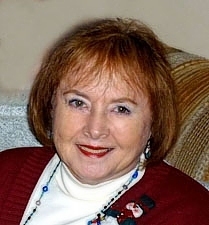 Charlene Raddon began her fiction career in the third grade when she announced in Show & Tell that a baby sister she never had was killed by a black widow spider. She often penned stories featuring mistreated young girls whose mother accused of crimes her sister had actually committed. Her first serious attempt at writing fiction came in 1980 when she woke up from a vivid dream that compelled her to drag out a portable typewriter and begin writing. She's been at it ever since. An early love for romance novels and the Wild West led her to choose the historical romance genre but she also writes contemporary romance. At present, she has five books published in paperback by Kensington Books (one under the pseudonym Rachel Summers), and four eBooks published by Tirgearr Publishing.
Charlene's awards include: RWA Golden Heart Finalist, Romantic Times Reviewer's Choice Award Nomination, Affair de Coeur Magazine Reader/Writer Poll for Best Historical of the Year. Her books have won or place in several contests.
Currently, Charlene is working on her next release.
A WOMAN'S SMILE
Rosalyn Delaney's husband, Josiah, had vanished six years ago. Following a private detective's lead, Rosalyn leaves Salt Lake City and boards a train heading t the mining town of Whiskey Ridge, Arizona. She arrives at Rose House, an old mansion reputed to be haunted, only to discover her missing husband has been killed, and his business partner, Whip Kincade, is wanted for his murder. Determined to uncover the secrets surrounding Josiah and his death, Rosalyn decides to stay-even when she begins to receive nightly visits from a charming "ghost"…
A GHOST'S KISS
Escaping a troubled past, Whip Kincade had hoped he could make a fresh start by coming to Whiskey Ridge and opening a saloon with his friend, Josiah. Now as a murder suspect hiding in his own house, Whip's future looks bleak indeed…unless he can find the real culprit. But the unexpected intrusion of Rosalyn ruins his plans of sneaking out at night to investigate. Scaring her away is the first step in clearing his name, but Rosalyn doesn't rattle easily. And Whip isn't sure he wants the lovely widow to walk out of his life—especially when she would take his heart with her…
a Rafflecopter giveaway