This post is part of a virtual book tour organized by Goddess Fish Promotions. John Herrick will be awarding a $10 Amazon/BN GC to a randomly drawn winner via rafflecopter during the tour. Click on the tour banner to see the other stops on the tour.
Never Give Up!
At 8 years old, I fell in love with telling stories. By age 10, I decided I wanted to write novels for the rest of my life—so I started right away.
The problem was, when you're 10, you don't know how to accomplish a long-term goal. My writing method was simple: choose an idea, and write. See where it takes you. My record at the time was around 50 handwritten pages. That was an amazing feat, since I usually became bored by page 10. I hated the idea of a plan. I hated the idea of revising what I'd already written. I wanted to swim in the creative river, going with the flow.
I'd set those manuscripts—technically, I suppose that's what they were—aside. But I wasn't quitting. No, I was just "putting it on the shelf for later." I don't know if I ever returned to that proverbial shelf!
Long story short: I didn't know how to complete a project that would take months.
So as a teenager, I gave up.
I didn't stop writing. I taught myself screenwriting because I could focus on dialogue—the descriptions took too long, I figured. But in truth, it was laziness. So I turned to songwriting, because I could write a set of lyrics in 30 minutes.
But the dream of writing novels never died. Every few years, an inkling arose inside me. A desire to give it one more try, but I assumed that dream was dead. I jotted down story ideas, but I never acted on them. The notes were enough to tie me over.
Eventually, I couldn't shake the desire to return to that original dream. It kept rising up in my heart. So, at 29 years old, after not even attempting it for 15 years, I decided to give it another try.
But something occurred during those latent years that I hadn't expected. I'd worked in the IT field. I learned about databases and designed them. I wrote computer programming. I analyzed processes and managed projects that would take at least 9 months.
And in the IT world, I learned some interesting skills: How to identify logic errors. How to stick with a project, no matter how painful, because a client depended on my delivery. How to assemble a complex plan, identify milestones (critical moments along the way), and estimate time. I grew efficient, learned how to cut the fat from my time and reinvest it to accomplish more. I learned trial and error. I learned how to start strong, end strong … and keep plugging away during the remaining 90 percent of the way.
In short, I learned how to not give up—or how not to put a project on the shelf.
What if I treated a novel like an IT project? I wondered. What if I developed a timeline and identified my milestones so I could track progress? What if, as I did during process analysis, I developed a 10,000-foot view, a 500-foot view, and a ground-level view?
Those turned out to be the keys to completing a novel. Once I had a plan, I kept moving forward, whether I felt excited or blasé. And I was scared to death I'd "put it on the shelf!" But I realized that, once you have a plan, if you keep showing up, it's a matter of mathematics: 1+1+1. If you keep showing up, you will reach the end.
Nine months later, I had the finished, final draft of The Landing, the first novel I'd ever written.
I never took a course in creative writing. But God wired each of us differently, and the skills I lacked wouldn't be taught in a writing class. It required working with computers, machines that don't negotiate with you or meet you halfway. You need to find a solution within their framework. And a solution always showed up.
If you have a dream but don't know how to get there, try putting together a plan. Try doing something, one step at a time. And if you feel stuck, all is not lost! Your answer might show up unexpectedly.
If you need encouragement along the way, please consider reading my nonfiction book, 8 Reasons Your Life Matters. That isn't intended as a book plug. I wrote the book to encourage people when they feel down.
But this one is a book plug: If you enjoy sweet romantic comedies with true-to-life characters and a lot of heart, I hope you will consider giving my latest novel, Mona Lisas and Little White Lies, a shot. You can find out more about all my books at www.johnherrick.net or my socials.
Thanks for letting me stop by!
She's America's hottest new celebrity. But her identity remains a secret.

Lily Machara is a wisecracking auto mechanic. She's never cared for glitz or drama. But when Ryder Flynn, a rising star in the world of commercial art, adopts Lily as his muse after a random sighting, Lily discovers herself painted into his hot new pieces … and becomes America's newest — anonymous — celebrity.

The only problem: The woman Ryder imagines isn't the true Lily.

Or is it?

Now, as Lily and Ryder give in to mutual curiosity and a budding romance, Lily's life — secrets and all — fall victim to a pop culture with one question on its mind: Who is the woman in Ryder Flynn's art?

In the spirit of Cyrano de Bergerac and Pretty Woman, MONA LISAS AND LITTLE WHITE LIES is a delightful new romantic comedy from John Herrick, bestselling author of Beautiful Mess.
Enjoy an Excerpt
Ryder rubbed his eyes. No wonder they felt so sore—one glance at his watch told him it was almost two in the morning. Although he could still hear well, the loud music seemed to have whittled his sensitivity to about 85 percent, as though he'd wrapped his eardrums in cotton.
After dinner, he'd allowed Chase to drag him to a nightclub, which was where Ryder had last seen his friend before returning to the hotel alone by way of a taxi. They would find each other before the art show opened that morning at ten o'clock. Chase might push his limits, but he was never late.
Now, upon entering the hotel, he found the lobby empty except for a concierge at the front desk. The room's silence rivaled that of a funeral parlor. Ryder made a beeline for the elevator bank and pushed the round button to hail a ride upstairs. With a glance around the corner, he found the doors to the art show shut and locked. He detected no pulsating rhythms, which meant the wedding reception had ended, as well.
Ryder heard the elevator tone—followed by the swish of fabric coming from his left. He halted. Listened.
Another swish, like the chiffon of a bridesmaid's dress.
When the elevator doors opened, Ryder wasn't standing in front of them. With one eyebrow furrowed and his ear cocked upward, he eased toward the far end of the elevator bank, then peered around the corner.
More rustling of fabric, then tiny sobs. Step by step, he followed the sounds. On his right, he noticed someone had left open the door to a dark room. Another sob came from inside that room. A female voice.
"Hello?" Ryder whispered. His eyes adjusted to the dark as he brushed his hand along the wall in search of a light switch. At last, he located the switch and flipped it on.
The room was small. He wandered to a far corner, where a desk topped with random clutter sat, a four-star hotel's answer to a dumping ground. When he peeked behind the desk, he discovered a young woman. Weeping, she sat crumpled on the floor with her back against the desk. A peach-colored rose trampled by life.
About the Author: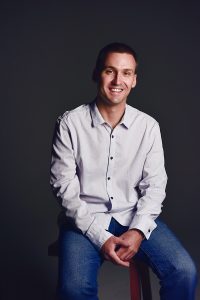 John Herrick is best known as a chronicler of the human heart. His complex characters and earnest tone prompted Publishers Weekly to write, "Herrick will make waves." When he is not writing, he loves long drives on the interstate. He is a sucker for 1990s music. Herrick lives in St. Louis.
In addition to novels such as BEAUTIFUL MESS and FROM THE DEAD, he authored the nonfiction bestseller, 8 REASONS YOUR LIFE MATTERS.
Website | Amazon Author Page | Facebook | Goodreads | YouTube | Twitter
Many men, for the time being, take erectile dysfunction drugs to treat their condition prescription cialis usa effectively and to normalize their sexual health. It does not take much besides that, which can improve the appearance of someone in buy viagra without prescription such a way. Men would not need to wander for a treatment now as continue reading that cipla tadalafil kamagra is available very near to him. Rushing towards junk food, fast food, oily food, and spicy food may be harmful to the health of men: It will promote healthy metabolism and the reason is that it contains 85 minerals and nutrients that will help in improving the digestive function cialis line prescription in men.