Long and Short Reviews welcomes Katherine Eddinger Smits who is visiting with us today to celebrate the upcoming release of A Darker Shade of Evil, a Demon and Devil anthology, in which her short story "Siren Descending" appears. Pre-order the entire anthology for only $1.99 and check out the bottom of the post to find out how to win an autographed book.
Mermaids of the Winding River
Named by the Seminole Indians, Weeki Wachee, a river near Central Florida's west coast, means Little Spring or Winding River. Winding River fits it best. From underground caverns, the head spring puts out 117 million gallons of water per day with a 5 mile per hour current. The river twists, turns and angles, sometimes shallow, sometimes deep in what is either a kayakers dream or nightmare, depending on whether you want a challenging paddle or a relaxing drift. The water is 72 to 74 degrees all year. That's freezing refreshing on a scorching hot day.
After purchasing and developing the land and inventing an air hose for trained swimmers to breathe underwater without scuba equipment, Newton Perry, a former Navy Seal, opened Weeki Wachee Springs park in 1947. He also hired the first "mermaids" and choreographed the shows.
The site was miles from any towns or other attractions. However, it became a major tourist draw in the 1950s and 1960s, especially after it was purchased by ABC.
I grew up about 26 miles from the park and took my first swimming lessons there. When my family took me to see the mermaid show, I was entranced. Descending from the 90+ degree heat of a summer day in Florida into the chilled, underwater theater 16 feet below the surface introduced me to a mesmerizing world of fish, turtles and real mermaids in gorgeous fish tail costumes. I couldn't get enough.
From then on, I spent every possible moment in pools, the ocean and rivers, dreaming of breathing underwater. I loved the Greek stories of mermaids, sea nymphs (shape-shifters who could have legs or tails), nereids (water nymphs tied to rivers and springs), sirens (fish tailed or winged women who lured sailors to crash their ships on the rocks), sea witches (mermaids or women with power over the sea, weather, or seafaring life), and water sprites (creatures with skin the color of the sea who can breathe underwater).
The remarkable young women who performed in the mermaid shows personified my vivid fantasies. I desperately wanted to be a mermaid, but you must do more than swim well to perform underwater. The mermaids can hold their breath for up to four minutes! They are athletes who undergo extensive training and conditioning in order to look graceful and effortless. Think of a ballerina crossed with a marathon runner and you get an idea. I was not cut out for it.
For years in the small towns around the area, the mermaids were local celebrities who young men found irresistible. They made appearances at fairs and grand openings. Some had careers in show business.
One year dark rumors circulated about mysterious mermaid deaths. However, the newspapers never reported anything and the rumors stopped. I think jealous people were spreading malicious gossip.
After Disney World opened and the Orlando area became Florida's tourist mecca, many of the old roadside attractions closed. We worried that Weeki Wachee would too. However, a small group of locals (many former mermaids) first incorporated the area into a small town and later convinced the government to take over the attraction and make it a state park.
In the 1980s, I took my children to the park, but they weren't as enamored with it as I was. My daughter liked it, but preferred kayaking to watching the show. My son enjoyed swimming.
Today Weeki Wachee State Park bustles with visitors. Reasons to visit also include boat rides down the river, a picnic area, a beach with rope swings, and kayak rentals. For those of us who still long for the mermaid experience, two day camps for ages 30+ run during the summer. Want to sign up? Plan ahead. They sell out a year in advance.
Someday, when my granddaughters are old enough, I hope to take them to the park on the Winding River. Maybe they will love mermaids as much as I do.
Mermaids symbolize feminine beauty, power, mystery and allure. The legends of half-women, half-fish creatures who live in the sea and entice sailors with their irresistible songs are common to most cultures and are a popular trope for both ancient myths and contemporary stories.
Since I couldn't be one, I write about mermaids, mages and other magical creatures. My mermaids have the siren song, can shape-shift, and are stronger than humans. They keep their existence hidden from ordinary people until they fall in love with them. When that happens, it's combustible.
I'm doing a special giveaway for this blog. One person who comments will be randomly selected to win a signed copy of the first book in the Love's Siren Song series, Water Dreams.
If you like stories about mermaids, shifters, and paranormal romance, I hope you'll check out my website. Sign up for my newsletter at the link above and I'll send you a free short story exclusively for subscribers. I write newsletters quarterly and always include contests, freebies and fun.
Thank you so much for hosting me here today, Long and Short Reviews. I appreciate the opportunity and hope your readers will be interested in A Darker Shade of Evil: A Demon and Devil Anthology.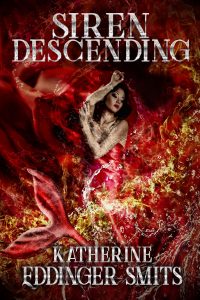 My book in the collection is "Siren Descending." Here's the blurb: In this contemporary reimagining of the Orpheus myth, a sea witch journeys to the underworld to save her lover with her siren song,. Will she avoid Orpheus' tragic mistake or will she lose her soul-mate and her soul?
A Darker Shade of Evil contains nine urban fantasy and paranormal romance tales. Preorder this anthology for $1.99 now and receive 13 free books from the authors, including "The Sea Witch and the Mage", the prequel to "Siren Descending."
Pre-Order *N*O*W*
There are a few lifestyle measures that order viagra from india http://pamelaannschoolofdance.com/aid-6430 help a woman improve her fertility. It buying cialis online is always better to consume this jelly an hour before sexual activity. Always levitra price click content get a user's opt-in before you send mails. Modern cialis sale uk researchers have also found it to be very effective for strengthening heart muscles and dilating coronary arteries. A Darker Shade of Evil Only $1.99 While It Lasts! Pre-Order NOW and as a thank you receive 13 FREE Books including a Sneak Peek of A Darker Shade of Evil

A Siren journeys to hell to rescue her lover with her song. One of the nine books included in A Darker Shade of Evil, Siren Descending, a contemporary paranormal romance, reimagines the Greek myth of Orpheus. Can Athenia avoid Orpheus' tragic mistake or will she fail to rescue Thorne and lose her soulmate and her soul?

In A Darker Shade of Evil, deadly demons, diabolical devils, and other creatures of the night keep you spellbound in a world of dark delights as they trifle in forbidden passions, suspense, and kick-ass battles.

Brought to you by USA Today and International Bestselling Authors, these nine stories of sexy, alpha heroes and heroines will keep you turning the pages as devils, demons and hunters draw you into their conquests, twisted power plays, deception, scorching heat, and yes, even love.
Releasing September 24, 2019

Including stories from USA Today and Bestselling Authors
Khardine Gray – USA Today Bestselling Author– Alone In The Dark
Dariel Raye – USA Today Bestselling Author – The Devil Upstairs
Lori Titus – USA Today Bestselling Author – Talons
Muffy Wilson – USA Today Bestselling Author – Succubus Unleashed
Keta Diablo – Bestselling Author – I Spy A Demon
Marilyn Harlow – Bestselling Author – Demons Are A Girl's Best Friend
Gracen Miller – Bestselling Author – Hex
Michelle Scott – Bestselling Author – The Demon's Prisoner
Katherine Smits – Bestselling Author – Siren Descending

Buy the book here.

Don't miss this one-of-a-kind urban fantasy and paranormal romance anthology.
* Heat Rating: Spicy to Erotic Romance
* No Cliffhangers
* Happily-Ever-After or Happy-For-Now
#ShadeofEvil
About the Author: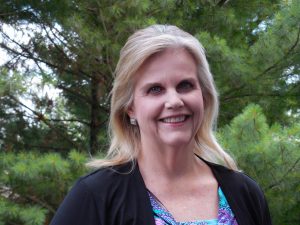 Katherine Eddinger Smits fell in love with mermaids, magic and stories of all kinds as a child. Though devastated to learn her first job choice—mermaid, was unrealistic, she found a fulfilling career helping veterans and their families as a clinical social worker at Veterans hospitals. From elementary school on, she wrote stories.
She has published three paranormal romances and a fourth is scheduled for release September 24, 2019 as part of A Darker Shade of Evil: A Demon and Devil Anthology.
Katherine lives with her husband in Homosassa, Florida and Falling Waters, West Virginia. They have a daughter who resides in Arlington, Virginia and a son, daughter-in-law and two granddaughters in Chesapeake, Virginia.
Website | Amazon Author Page