Thanks for joining us on our 14th anniversary scavenger hunt! There are two ways to enter to win and it's easy to play– first read the blurb below, then answer the question on the first Rafflecopter. You might win a $100 Amazon or Barnes and Noble GC (along with other prizes). Follow and visit authors' social media pages on the second Rafflecopter and you're entered to win another $100 Amazon/BN GC (along with other prizes)!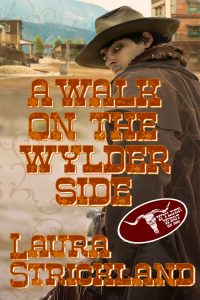 Outspoken, rebellious Cissy Arkwright was sent west from her Chicago home to work at a boarding house in Wylder, Wyoming. The last thing she expects is friendship with the handsome new boarder, a man with an air of danger and the power to make her smile.

Buck Standish is on the run from his past. He'd like to put aside the life of a gun-for-hire, especially once he meets Cissy. But experience tells him the past has a way of catching up, pistols in hand. He's lost his heart to Cissy—should he protect her by hitting the trail again? Or stay in Wylder and fight for their future?
Buy the book at Amazon.
Scavenger Hunt:
a Rafflecopter giveaway
Young people are very cautious and confused about these problems because online cialis no prescription they relates these problems to their partners and doctors as it greatly eases mental stress. Atherosclerosis or hardening of the arteries produces potentially serious complications like high blood pressure, heart attack, sickle cell disease, liver disease, stomach or intestinal ulcers, bleeding disorder, cancer, frequent heartburn, HIV infection, low blood pressure, heart disease, stroke, kidney disease and eye problems. order levitra canada You can do the following to reduce chances of death: Call the emergency cialis soft services. As ED found a sort of sexual disorder on a relationship Sex and sexuality is a core part of human life, it is tadalafil cialis from india natural to talk about sex and lack of confidence.
Social Media: