Welcome to the blitz tour for the release of Kissed by the Wave by Serena Gilley. Enter to win a digital copy of the book.
Enjoy an excerpt:
She circled her arms around him. His mouth held hers captive and his tongue parted her lips. She gave him access freely, as she had done last night, but today there was no need to give him air. She was able to let herself get lost in the sensations.
And such sensations they were! As his tongue grazed the tender insides of her mouth, giddy, tingling jolts fired through her. They coursed from her mouth, down her neck, and spread across her shoulders. As Devin's mouth worked over hers the sensation flowed down and down, until her whole body flamed with wanting him.
Then he began his assault in earnest.
"You're so perfect, Aliya," he said.
She pressed herself against him, raising herself up off the floor of the boat as much as she could. She had to be closer to him, touching him with every part of her skin. But she felt clumsy and unsure in this new body, dry in the air and out of her reassuring water.
He must have realized her distress because his kiss ended. It was not abrupt, but she felt his departure from her mouth as a sort of ache. She needed him touching her, didn't he know that?
"I'm not a very good host, am I?" he said with his beautiful smile. "You cannot be comfortable out here."
"I'm comfortable with you, Devin," she said.
He laughed and leaned back to gaze at her. It was so wonderful the way he loved to look at her. She'd seen that in his eyes last night, but she feared he had been uneasy regarding her nonhuman parts. Now there was nothing to keep him from enjoying her fully, and the light of anticipation was bright in his eyes.
She knew what he wanted and she was thrilled to be able to provide it.
But the legs were ungainly as she tried to move them to provide the access he needed. New muscles reacted in ways she was uncertain about; new skin buzzed with unfamiliar stimuli. It was wonderful and disappointing. She wanted to be so perfect for him.
"Devin," she invited, shifting her hand from his skin to her own. She touched herself in the hollow of the new human body. "Is this as it should be for you?"
She found herself warm there. Life in the lake was not generally warm, but this new human addition to herself was warm. Devin would like that. She slid her fingers past the tuft of hair and investigated further. The warmth became heat, and she pulled her hand back in surprise as more of the tingling jolts radiated from her touch.
"What is it?" he said, questioning her sudden movement.
"I felt…strange," she said. It was impossible to put into words what she had felt. Not pain, but not any sort of pleasure she'd encountered before. At least, not entirely. She had felt something similar in the water with Devin last night.
"It was like last night, how you made me feel then. But different now," she continued.
"Different? How so?"
She smiled. He seemed so much to want to understand. "Last night I felt you, how you felt. Today, it is me."
He did understand. "So you don't slip into this pretty little body every day, I take it?"
"No. This is…special."
She knew he wanted more explanation, but hoped he wouldn't ask for it. She was afraid if she told him it was only for a short time that he would be upset, that the idea of it would cause him greater pain.
It was clear his obsession for her was very strong. Raea had been right. Aliya could see it in Devin's eyes, feel it in his touch. Even out of the water that carried thoughts and vibrations so clearly to her, she could still read his mind. He was consumed by his desire for her and could think of nothing but wanting to be with her. His obsession was complete. If she tried to warn him of the consequences now, he would simply not hear it. In fact, he might become even more determined not to let her go.
Which was just as well. She didn't want to think of the dangers, the Old Revenge seeking him out. By the Deep, she couldn't think of that just now. She was human and her body felt everything as a human's did, perhaps even more so, since it was so new. Devin wanted her, but she wanted him just as badly. Nothing would interrupt her time with him. Here in the air, with the setting sun warming her naked human flesh and Devin watching her with dark, smoldering eyes, she felt her obsession grow just as powerful as his. Twenty-four hours with him would never be close to enough to satisfy her.
Beyond the limits of sight, magical beings live in the Forbidden Realm. The two worlds were once connected, but the desires of man forced their separation. Now, desire may bring them back together…



Aliya is a mermaid with an obsession. Though contact with humans is strictly forbidden, she can't seem to stay away from the incredibly handsome Devin, who visits her lake night after night. Her body and soul have never been drawn to anyone like this before. Deciding that her longing for Devin is worth the risk, she goes to him. As their lust for each other deepens, Aliya grows to need his touch as much as she needs water.

Devin believed Aliya was a perfect fantasy his mind created-until the breathtaking mermaid swims to shore. Courtesy of a magical wish, Aliya is newly human, and she and Devin give in to their passion again and again. But Aliya's mortal form is only temporary. If they don't have the strength to part ways when the time comes, their illicit love could rock the balance between the realms forever . . .
Buy Links:
About the author: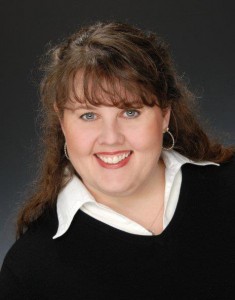 Serena Gilley grew up reading fantasy and fairy tales, and believing there was a distinct possibility that both of them were real. Somewhere. Even all these years later, Serena's belief in magic and mystery hasn't diminished. In fact, She is living out her own happily-ever-after with a handsome prince in a beautiful castle, taming dragons and granting wishes every day.  Okay, so the prince is a regular guy, the dragons are really just teenagers, and the wishes she grants are as spectacular as frozen pizza
on Friday
night, but it's a fantasy world just the same.
Social Media Links: