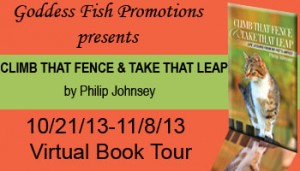 This post is part of a virtual book tour organized by Goddess Fish Promotions. Philip will be awarding a $50 Amazon GC to a randomly drawn commenter during the tour. Click on the tour banner to see the other stops on the tour.
It's the Little Things
By Philip Johnsey
That's not good enough, clean it again!" barked the officer. Wow, this guy is a real jerk, I thought as I watched the show unfold. A cadet in the armed forces was tasked with cleaning a bathroom and his last task was to clean a small glass. Nothing fancy, just a glass that someone would use to rinse out their mouth and spit.
The officer kept finding issues with the glass; a spot, lint, a streak, etc. The poor cadet had to clean it again, again, and again. Normally I don't watch such shows, but at this point I was intrigued as to the outcome. The glass was not fine crystal and he was cleaning the bathroom in the barracks, not a 5 star hotel. What's the point of being so anal? No one will care, let alone even notice.
Finally the glass passed inspection, but what happened next is what made it unforgettable. The officer explained that if the cadet demonstrated excellence in something as trivial as cleaning a glass, he could be trusted with anything.
I never forgot that lesson, although I must admit at times I forget to have that same level of excellence. Although I have proven that time and time again.
One evening after a long day of volunteering at a state park, we were cleaning up the education center. It had to be cleaned and ready for opening the next morning. The ranger told us not to worry because she'd come in early. I grabbed a vacuum cleaner and vacuumed that place as if it was my house. When we asked for a ride back to my truck, the ranger said "we know where you are, you're the last car here".
Two weeks later I showed up for a volunteer event and guess what happened. That same ranger needed leaders for groups and selected me first. She tossed me the keys to the park vehicle, gave me instructions and off I went. My friend was like "I've been here longer than you, how did you get that gig?" I'm pretty sure it had to do with spending the extra time to vacuum and do it correctly.
As I look around at what's worked well and what has not, I realize that the attention I give to the little things determines the quality of the outcome. I know that sounds obvious, but I often neglect that when it's something I don't want to do or can't see how it will make a difference. Yet how I perform in those moments often lays the best ground work.
In summary, paying attention and doing my best in the little things results in great results. It's not always easy or glamorous, but in the end at least I know I did my best.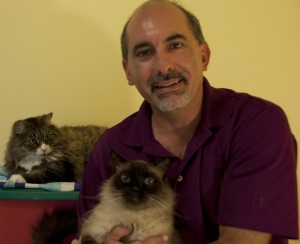 Raised on a farm and having been a volunteer at different animal rescues, it's no surprise that his first two published articles were about animals. So it's only fitting that Phil's first book is about animals and the connections we share.
From Phil's first high school job to present, he's spent his career working with clients, explaining complex ideas in an easy to understand manner. In addition Phil enjoys exploring the world and sharing those adventures via writing, photography, and videography.
Phil's credits include, multiple certifications, Reiki master, photographer, author of two blogs, author of a travel column, creates short segments for a local T.V. station and whatever else he can get into.
Kirkus Review: https://www.kirkusreviews.com/book-reviews/philip-johnsey/climb-that-fence-and-take-that-leap/
Amazon:
http://www.amazon.com/Climb-that-Fence-take-Leap/dp/1478200162/ref=sr_1_1?ie=UTF8&qid=1371561944&sr=8-1&keywords=climb+that+fence+take+that+leap
Barnes and Noble:
http://www.barnesandnoble.com/w/climb-that-fence-and-take-that-leap-philip-johnsey/1114721387?ean=9781478200161
Createspace:
https://www.createspace.com/3923565
Edmund blasts across the yard against my calls to come in. He gleely runs off and I chase him across the grass only to find a unique butterfly or a sky filled with stars. As soon as I stop and admire, Edmund promptly comes to my side and rubs against me.

Do you ever wonder if there is more to your pet's behavior than meets the eye? Sometimes their antics are more than just random behavior. Can we learn something about ourselves by watching them?

I believe so and Climb that Fence take that Leap is a compilation of personal, inspirational animal stories and the life lessons I gleaned from them.

After enjoying these stories, hopefully you'll enjoy more quality time with your furry friend and know what it takes to Climb that Fence and Take that Leap!