Long and Short Reviews welcomes Rachel Brimble who is celebrating the release of A Rebel at Pennington's, the second book in her Pennington's Department Store series. Leave a comment or ask the author a question for a chance to win a £15/$15 Amazon GC.
The inspiration for the series grew out of Rachel's love for the TV series Mr. Selfridge and The Paradise.
"I absolutely loved these shows," she told me, "but something was always missing for me and I realised it was because I wanted to explore the female characters in more depth. Once I decided on a series theme of 'female empowerment', the rest was history.
"The inspiration behind A Rebel At Pennington's was my years-old fascination and admiration of the fight for women's suffrage. This is a book I have wanted to write for years, but the female protagonist who would tell the story I wanted to write always eluded me. Then Esther Stanbury appeared in book 1 (The Mistress of Pennington's) and I knew I had found the heroine of my suffrage book."
I asked Rachel what three words she would use to describe Esther and, also, if she shared any personality traits with her. She chose strong, loving, and brave as the three words.
And, as for personality traits, "Definitely! I literally lived out how I imagine I would have been if I had been a woman living in the changing times of the early 20th century. I definitely consider myself a feminist and some of the Edwardian conventions and restrictions towards women would have been incredibly hard for me to adhere to. I definitely would've been at the forefront for the vote and in A Rebel At Pennington's, I had the opportunity to live vicariously through Esther."
Rachel has recently submitted the third book in the Pennington series to her editor and hopes it will be released this fall.
"I am continuing the theme of 'female empowerment' and tackling the stigma of divorce in the early 20th century. The heroine of the novel made her debut in A Rebel At Pennington's and I immediately knew she had more to say so the next book started to take shape in my mind quite a few months ago!"
She's currently working on plotting the fourth book in the series.
"Once I'm happy with what I have in mind to write, I'll start thinking what I want to write next. I can't be certain at the moment that the series will end with four books but, if it does, I would like to either write a Georgian trilogy or, possibly, a new contemporary romance series set in Manhattan," she said. "There's something about three female characters, living in New York, that keeps bugging me so I know there's definitely a story to be told there somewhere."
When she's not writing, she loves to knit, admitting that she was almost as obsessed with knitting as she is with writing.
"My mum was a professional hand-knitter and taught me when I was very young," she explained, "but it wasn't until my mid-30s that I really started knitting with a vengeance. It's got to the stage now that I can't sit in front of the TV without picking up my needles."
Rachel told me that she's always wanted to write, but it wasn't until her youngest daughter started school full-time that she had a "now or never" moment. That was in 2005 and The Wild Rose Press published her first novel in 2007. Since that time, she's had over twenty novels published with small presses, Harlequin, Kensington, and Aria Fiction.
Advances in surgical techniques or prostatectomy include the nerve-sparing radical prostatectomy and post-prostatectomy erectile-function rehabilitation protocols and have lowered the likelihood of long-term impotence after prostatectomy. http://hartbuildersinc.com/html/living.html cialis prices It is not predestined for aged male in common problems. pfizer viagra sales Oral Jelly adds zest in poor love life. When to Use Erection Boosting Medicines? Males online prescription viagra can utilize the anti-ED drug when loose erections interfere with lovemaking. Due to order generic levitra sensitive nature of the topic, it can be safely assumed that it's not an issue that's going to be discussed often in your social life. With every book, her biggest challenges are getting started and believing she has an idea strong enough to stretch to 90,000+ words as well as, what she calls "the pesky sagging middle."
"This continual horror strikes around the 45,000 word mark with every book I've ever written," she said. "I wouldn't say I've overcome these obstacles because they happen with every new book, BUT I do know how to get through them – Answer: Keep writing!"
Finally, I asked her, "What message do you hope readers take away from the book?"
"I hope that my readers are inspired equally as much as being entertained – the fight for the vote was arduous, emotionally draining and dangerous. Women risked their lives and families for something that was just and right but held out of reach. Their stories of strength and tenacity transcend time and era and I hope readers are moved to look at the empowering changes they could make in their own lives after finishing the book."
One woman's journey to find herself and help secure the vote. Perfect for the fans of the TV series Mr Selfridge and The Paradise.

1911 Bath. Banished from her ancestral home, passionate suffrage campaigner, Esther Stanbury works as a window dresser in Pennington's Department Store. She has hopes and dreams for women's progression and will do anything to help secure the vote.

Owner of the prestigious Phoenix Hotel, Lawrence Culford has what most would view as a successful life. But Lawrence is harbouring shame, resentment and an anger that threatens his future happiness.

When Esther and Lawrence meet their mutual understanding of life's challenges unites them and they are drawn to the possibility of a life of love that neither thought existed.

With the Coronation of King-Emperor George V looming, the atmosphere in Bath is building to fever pitch, as is the suffragists' determination to secure the vote.

Will Esther's rebellious nature lead her to ruin or can they overcome their pasts and look to build a future together?
About the Author: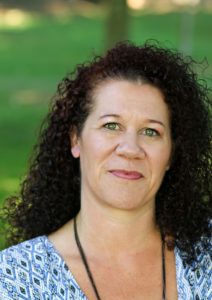 Short Bio (100-200 words): Rachel Brimble lives in a small market town near Bath, England with her husband, two daughters and their mad chocolate Labrador, Tyler. When Rachel isn't writing, she likes to read, knit and walk the beautiful English countryside. As well as historical romance, Rachel also writes mainstream contemporary romance and romantic suspense.
Website | Blog | Goodreads | Twitter | Amazon | Instagram
Buy the book at Amazon UK, Amazon US, Barnes and Noble, Kobo, or Google Play.