Long and Short Reviews welcomes Brynn Chapman, whose newest release Boneseeker releases today. Enter the Rafflecopter for a chance to win a digital copy of Boneseeker and a $10 Amazon gift card.
What advice would you give a new writer just starting out?
Write because you love creating stories. Love the people and places that grow from your head. Writing without rejection is like a body without limbs, its going to happen. Write because you can't not write.
Who is your favorite author and why?
I guess I'm going with a cliché and say Jane Austen. But it's true. I've read everything she's written, her canon sits on my bedside table. I read widely in all genres and my tastes are eclectic:  I love Dan Simmons, Grace Burroughs, Mary Robinette Kowal, Diana Gabaldon, Heather Dixon, Allie Condie and so many others. I'm all over the place with my tastes.
 What, in your opinion, are the most important elements of good writing?
Hmm. I am a character driven reader and writer. For me, the experience of believing characters are real, so real, is honestly quite rare. When that happens, you have a reader for life in me.
How do you develop your plot and characters?
It normally begins with two ideas, not normally put together. From that, people, situations and emotions spring forth. I am pretty organic. A puzzler.
What comes first, the plot or characters?
It begins with plot, but it is all about the characters. If you don't love or hate these people, what's the point? You can feel luke-warm about your co-worker, not about the book. Otherwise, who would bother reading? These characters have to be people with whom you want to share your precious time.
Tell us something about your newest release that is NOT in the blurb.
HMM. Arabella has incapacitating claustrophobia.
What books or authors have most influenced your own writing?
I read King and Koontz growing up and the classics. (yes as a nerdy teen) I also was the only female I know to have ordered STARLOG magazine lol.
Describe your writing space.
That changes according to the season. In winter, its Panera. In summer, if I can hide from my family, my deck overlooking the woods. It's the perfect combination of beauty and eerie.
What would you say is your most interesting writing quirk?
I have a knack for finding the weirdest pieces of history, and layering them into the books. I love it!!
What is the most surprising thing you discovered while writing your book?
While writing Boneseeker, I learned loads about forensics, especially historical forensics. I always loved archaeology, so my shelves keep growing, filled with the science of talking bones, poisons, apothecary sciences.
What is your most embarrassing moment?
Um….too many to count. Put it this way, I have a frequently used hashtag…#calamityJane. Things happen so often….I'm pretty sure my writerly friends secretly love it, and just wait for it.  Think Sandra Bullock in Miss Congeniality. You know, when they dressed her up…and she wipes out?
So here's one.
The conference room is filled with hushed author voices, lined up in a queue, ready to pitch there little hearts out.
I'm sitting in said queue, unbelievably still intact. Small talk from other writers, "Is this your first pitch?"
Turns, leaning to answer, opens mouth—warm wet deluge down the leg. Coffee. All over calf.
"Ms. Chapman, it's your turn."
Avoids eye contact with other writers, wiping hand on napkin whilst vaulting forward toward editor table.
That's like, everyday.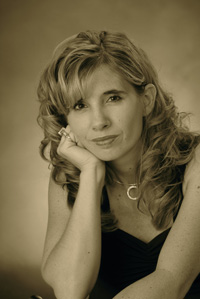 About the Author: Born and raised in western Pennsylvania, Brynn Chapman is the daughter of two teachers. Her writing reflects her passions: science, history and love—not necessarily in that order. In real life, the geek gene runs strong in her family, as does the Asperger's syndrome. Her writing reflects her experience as a pediatric therapist and her interactions with society's downtrodden. In fiction, she's a strong believer in underdogs and happily-ever-afters. She also writes non-fiction and lectures on the subjects of autism and sensory integration and is a medical contributor to online journal The Age of Autism.
Add to Goodreads pile
Connect with the Author:  Website | Twitter | Goodreads | Facebook
Arabella Holmes was born different and raised different. After it became apparent she wouldn't fit the role of a proper 1900's lady, her father, Sherlock, called in some lingering favors, and landed her a position at the Mutter Museum. The museum was Arabella's dream; she was to become a purveyor of abnormal science. What her father called a BoneSeeker.

Henry Watson arrives at the Mutter Museum with a double assignment–to become a finder of abnormal antiquities and to watch over and keep Arabella Holmes. An easy task, if he could only get her to speak to him instead of throwing knives in his general direction.

But this is no time for child's play. The two teens are assigned to a most secret exploration, when the hand of a Nephilim is unearthed in upstate New York. Soon, Arabella and Henry are caught in a fight for their lives as scientific debate swirls around them. Are the bones from a Neanderthal … or are they living proof of fallen angels, who supposedly mated with humans according to ancient scrolls?

Sent to recover the skeleton, they discover they are the second team to have been deployed and the entire first team is dead. And now they must trust their instincts and rely on one another in order to survive and uncover the truth.