How to Harmonize with the Rejection Blues
Can you really sing harmony with the rejection blues? Let's face it: No. Who really likes rejection? Does it really feel good when the girl or guy shoots you down? Or when your cat, the one you feed, love and play with—even when you're bone tired—goes strutting off to his back closet lair, just when you need him the most?
If you're a writer and you've spent a year or two of your life on a book, you naturally want to sell it, or at least have someone look it over and perhaps even smile or nod approval. You're excited and hopeful. You're ready to be a recognized writer.
Then what happens? Nada. Nobody wants it. "Not for us," the rejection letter says. "The author burned the house down. That didn't ring true to me," says an editor. "No room on our list for this worthy novel." "I couldn't relate to this. I didn't like the dog." "This novel crossed genres. Mustn't do that."
As a writer, I have had hundreds of rejections over the years. None have ever been pleasant. I have had a screenplay teetering on the edge of production, and then one line producer shot it down. I've had agents send novels to many publishing houses. One book had two editors interested in it. Then the stock market collapsed and those editors lost their jobs. The next people in charge, who were not editors but accountants, shot the book down. "Don't have the funds," they said.
Was I able to harmonize with the rejection blues? No. At least not at first. Then I listened to other writers' stories of rejection and struggle. They all, every one of them, had been rejected many times. Some shrugged. Some stopped writing. Others, amazingly, were unfazed.
Nearly every writer knows about Stephen King's many rejections for his first novel, Carrie; he kept them spiked under a timber in his bedroom. There were about 30 of them.
After John le Carré submitted his first novel, The Spy Who Came in from the Cold, one publisher sent it to a colleague, and this was the message: You're welcome to le Carré – he hasn't got any future.
Tony Hillerman, now famous for his Navajo Tribal Police mystery novels, was initially told by publishers to Get rid of all that Indian stuff.
John Steinbeck said, I have written a great many stories and I still don't know how to go about it except to write it and take my chances.
Edgar Rich Burroughs said, If you write one story, it may be bad; if you write a hundred, you have the odds in your favor.
So I say it's okay, in the privacy of your room, to get mad, swear and yell when you get a rejection. Then go out and have a beer or a cappuccino with a good friend. Don't talk about writing. Talk about politics or movies or the good deal you just found on eBay.
Then go home, take two aspirin or whatever, and go to bed. The next morning, get up and go to your desk. Sit down and write. You're a writer. So write and remember what Somerset Maugham once said. There are three rules for writing. Unfortunately, no one can agree what they are.
Finally, many writers do sell books. Some after months of rejection, some after years. So write, have fun and learn to harmonize with the rejection blues until that stupendous day comes and your book is sold or published. And then you can look forward to your first reviews! But that's an article for another day.
Copyright © 2013 Elyse Douglas
The Christmas Town, by Elyse Douglas, is a new time travel, mystery, romance novel that was released on October 5, 2013.

While traveling home for Christmas, Jackie and Megan, two young women in their 20s, encounter a huge snowstorm. After crossing a covered bridge, they suddenly find themselves stuck in the past in a small picturesque Vermont town in 1943. While struggling to return to their time, they fall in love with two handsome soldiers. As Christmas approaches, Megan and Jackie are torn between their new lovers and their desire to return to their time. At the last moment, they must make the difficult decision and, because it is Christmas, a miracle happens.

The Christmas Town is a thrilling adventurous novel interspersed with humor and romance. It's a great read any time of the year, but it's an especially cozy read during the winter months around Christmas.

The Christmas Town is available in both paperback ($8.79) and kindle ($4.99) on Amazon.
About the Author: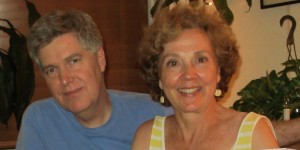 Elyse Douglas is the pen name for the husband and wife writing team of Elyse Parmentier and Douglas Pennington. Elyse began writing poems and short stories at an early age, and graduated from Columbia University with a Master's Degree in English Literature. Douglas grew up in a family of musicians, astrologers and avid readers. Some of Elyse Douglas' novels include: "The Astrologer's Daughter," "Wanting Rita," "The Christmas Diary" and "The Christmas Town." They currently reside in New York City.
Twitter ~ Website ~ GoodReads