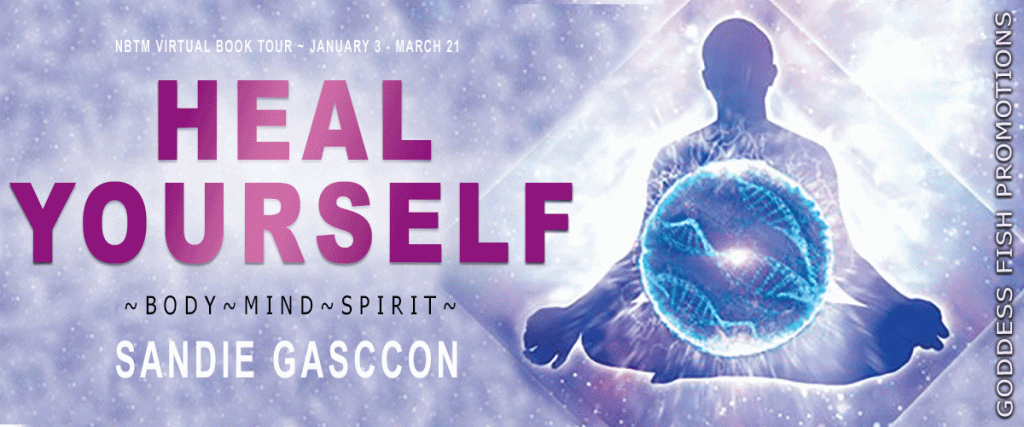 This post is part of a virtual book tour organized by Goddess Fish Promotions. Sandie Gascon will be awarding a $15 Amazon/BN GC to a randomly drawn winner via rafflecopter during the tour. Click on the tour banner to see the other stops on the tour.
How to Handle Negative Criticism
This is a great topic as negative criticism aka fear of judgement is a fear that stops many people in their tracks. It keeps them from ever creating because they are afraid people won't like it and even more afraid someone will say they don't like it publicly. All criticism, whether positive or negative is just feedback. Feedback is just new information. Most people, when they get positive feedback love the ego stroking. It makes us feel good. It is a very instinctual emotion rooted deeply in attachment. We want to be loved and accepted. We want to be able to share ourselves and still be loved and accepted. Most of us growing up were praised when we did things that were good. If our parents, teachers, and other adults in our lives felt what we did was bad we were not praised and we were usually punished. This causes us to believe we are only loved if we are good. So, we try very hard to be good and we fear that punishment and lack of approval if we don't measure up. When we understand this instinctual aspect of fear of judgment, we can move past it. We can choose to transcend our instincts. We can also teach our own kids that they are loved regardless of their behavior. That way they learn there is no failure. There is only new information helping us grow. We can also teach them and ourselves how to respond to feedback. When you get negative feedback, these are the most common responses. People cry, feel hurt and give up. People get angry and defensive and throw back insults, People ignore it and pretend it isn't there. None of these are great responses. When you get negative feedback allow yourself to feel what comes up. Ask yourself, "Where does this come from?", "What belief do I have about myself that is being mirrored through this person?", "Is the feedback true?", "Is something from my childhood being triggered where I didn't feel loved?", "How can I learn from the feedback and improve?". When responding to feedback it is important to wait until after you have felt and moved through the emotions. Then respond from peace. Say thank you for the feedback, try to see it from the other person's perspective. They may be hurt, and it may be the only way they know how to communicate. I always try to provide helpful resources if I can and respond with kindness.
The body wants to return to balance. It just needs the tools to do so. Heal Yourself ~ Body ~ Mind ~ Spirit ~ helps you discover the messages your body is sending, and it also shares the tools to aid your body in healing itself.

"Part One: Body" covers Sandie's whole-body approach to healing: rebuilding and rebalancing the body, removing stress, and addressing the root causes of chronic illness. All key systems in the body are covered, including functional laboratory test analysis to determine what support your body needs, and the forms of supplements that are right for you. Because everything in our body is connected, we must also focus on our mind and spirit in order to heal. When we change our negative thoughts, beliefs, and responses to ones that serve us, we remove a huge burden of stress from the body.

"Part Two: Mind" dives deep into all areas of personal growth, from empowering language to the Laws of Attraction, building healthy relationships to wealth consciousness, and so much more.

"Part Three: Spirit" is focused on meditations to help further your spiritual journey. Through meditation, you learn to become the observer of the body. From here suffering becomes optional, allowing you to shift to a vibration of peace where the body, mind and spirit can heal.
Enjoy an Excerpt
One of the most common questions I receive is, "What is the root cause of my illness?" Everyone wants to blame something: Lyme, candida, mold, root canals, antibiotics, medication, and so on. I have found the answer to be that there is never a single root cause of illness. We all start out with a reserve. I think of these reserves as our bodies' "bank accounts." Genetics and the health of our mother will determine how much of a reserve a person has in the beginning of their life. Through pregnancy and after birth, any stress we encounter makes withdrawals from the bank account. Stress includes emotional stress, physical stress, and chemical stress. Emotional stress is pretty straightforward. Physical stress will include things like injury and exercise. Chemical stress includes toxins, metals, and pathogens. Our world is a stressful place.
The majority of people eat a Standard American Diet (SAD). Kids grow up lacking nutrients. Moms are nutrient deficient, which creates more genetic mutations being expressed from the womb and beyond. If a mom's detoxification pathways, in particular methylation, are not functioning optimally, it will mean less detoxification capability for the baby. Formula fed babies start out with a propensity for leaky gut. Moms are now getting vaccinated while pregnant, and babies currently being born have the most vaccines in history.
Withdrawal after withdrawal is happening from our bodies' bank account, which quickly becomes depleted. Once the person hits zero balance and goes into debt, symptoms start occurring. The further in debt they get, the more symptoms appear, and eventually, disease is inevitable. It is no wonder we are seeing illness in increasingly younger individuals, and the rate of all diseases continues to climb. The amount of stress we face is outrageous.
By the time you start showing symptoms, the last event is what most people correlate with their symptoms and illness. In reality, it is just the straw that broke the camel's back. If it were not that case of food poisoning, for instance, then it would have been the next stressor.
That is why I don't focus on pathogens or metals in the beginning, and I do not recommend strict diets. Both of these end up stressing the body further. We need to stop making the withdrawals, or at least reduce them, and start making deposits. Deposits are supplements, herbs, and foods that fuel us.
Deposits include fueling our souls with passion, purpose, joy, and love. Stopping the withdrawals is done by removing chemicals in our environment, reducing emotional stress through mindset work, eating clean, whole foods, and in time, removing metals and pathogens. Rebuild and rebalance, repair detoxification pathways, and remove stress; these 4 Rs are critical to replenishing our bodies' bank account.
About the Author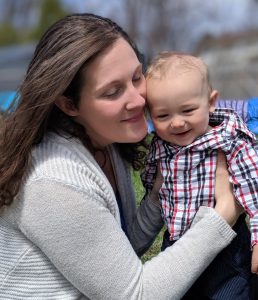 Sandie Gascon is a Health Coach who has helped guide hundreds of people from over twenty-five countries on their healing journey. After suffering severe side effects from medications during her twenty-year battle with chronic migraines, when she was diagnosed with Lupus she committed herself to healing naturally. Through her experiences, she developed a whole body, mind, and spirit approach that addresses the person in a truly holistic manner. She takes the guess work out of the equation by running functional lab work to see what the body needs. She healed herself of migraines, depression, lupus, interstitial cystitis, and cystic acne. Her purpose is to help educate others on the importance of shifting focus to rebuilding and rebalancing the body and removing internal and external stress so the body can heal itself.
Sandie lives in Ontario, Canada, with her husband Eric and son Kaiden. She has a passion for riding horses and spends much of her free time at the barn with her horses Bee and Vala. She loves playing with Kaiden, spending time with family and friends and hiking with her dogs.
Sandie is available for speaking engagements, workshops, and personal coaching..
Website | Facebook | Instagram | TikTok | YouTube | Goodreads
Buy the book at Amazon, Amazon CA, Bookshop, Indigo Chapters, Barnes and Noble, Book Depository, Kobo, Smashwords, or iBooks.