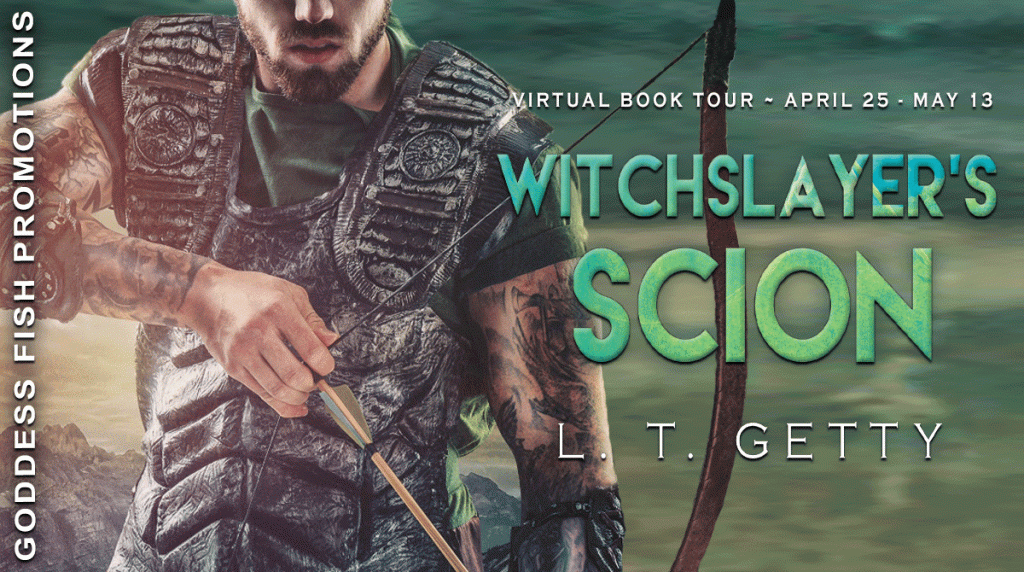 This post is part of a virtual book tour organized by Goddess Fish Promotions. L.T. Getty will be awarding a $25 GC, of the winner's choice, to an online bookseller to a randomly drawn winner via rafflecopter during the tour. Click on the tour banner to see the other stops on the tour.
How to Handle Negative Criticism
Spoiler Alert: I'm not a perfect author.
I've also had personal experience dealing with authors who didn't like my reviews of their books. Personally I think that the author/reviewer dynamic is that unless there's other circumstances, my response as the author should be along the lines of, "Thank you for the honest review" unless I'm being asked to comment specifically about a common criticism multiple people have pointed out.
Talking about what you've read or watched is natural, and should be encouraged. I think "he who dares not offend cannot be honest", so while I'll be the first to admit I try my best, it is disheartening to find out that someone didn't like what I did.
Before you let the crippling imposter syndrome or perfectionism control your work output, recognize the difference between objective and subjective criticism. Objective means that the criticism comes from the object – I made a technical error (someone's eye color flip flops) or I'm inconsistent of spelling, switching back and forth from American to Canadian. This includes grammatical errors, or saying that Toronto is North of Edmonton. I don't have a leg to stand on if I mess something up and there's no good reason as to why. So even if I go over it again and again and there's a typo that ends up in the final product but it didn't happen on my end, the reviewer is right to comment on it.
Subjective means that it's someone's opinion. This could mean that the reader didn't like the direction I took the story, or they didn't like a choice I made about the voice or what I chose to focus on. It's important to remember that not everyone will like what you do. Sometimes there's reason for it, say, you cussed too much for their liking. Other times there's nothing you can do to make someone like your work. If you write something with unicorns and rainbows, and the reader wants grit and grime, it doesn't matter that the genre and plot is something that they'd otherwise go for.
Ask yourself if the person's concerns are legitimate for your genre. If you're in a writer group and someone is trying to criticize the genre as a whole, I would probably take this person's criticisms to heart the least.
Let's say you wrote a romance novel and placed it in a space-opera setting. You may expect the member in your group who only likes hard, military science fiction to not give the best feedback for what you're trying to achieve, but it can sting if another romance writer also didn't care for it. However, do a bit of digging, and we find out that author who was lukewarm at best was more familiar with the romance tropes really only enjoys contemporary or historical romance, or you went for spicy when the other person prefers sweet.
On a side note, don't let anyone trash the genre you like to write. They may have some valid points here or there, as the rules of spelling and grammar apply to everyone. It's not up to you to prove that Genre X can't be real literature. You do that with your work, if that's your goal.
But let's pretend you did your homework and you got the right person. You submitted your book for review to someone who gave glowing praise to a book like yours. Let's pretend this was the response:
I like heroic fantasy, the reviewer says. I like high fantasy, low fantasy, urban fantasy, science fantasy, just about any sort of fantasy. Just not yours.
This is the sort of person whose feedback I would take more seriously, but again there's subjectivity to the person, and you don't necessarily know if they're in a bad mood, or perhaps they just read something amazing, so everything they are trying feels inferior.
When you enter the world of letting your book out into the world, then you're no longer competing with your local writer's group. Imagine if I won a local pie baking competition, and now instead of competing at a mid level, I went right to the world championships. I'm not saying my pie is bad by any stretch, but odds are, I'm dealing with other people who have spent years perfecting their craft. Imagine I left, disheartened that my pies were no good, to run into an elderly lady selling pies. "Sure," I say to myself, "I embarrassed myself and am the absolute worst. I'm never going to make a pie again." Turns out, it's not the professionals, but this woman no one's heard of who makes the best pie. She laughs, and tells me a few of her personal secrets, and off she goes. I didn't even catch her name. Returning home, I use her tips and tricks, and the next time I make a pie, I found out little things I could have improved on. I didn't realize my previous flaws, and I got better.
The same people who will pick up my book are going to compare me to people who sell better and who have more education, resources, or something else like life experience, that grants them an edge. The reader doesn't care about my tragic back story with my rolling pin, or that one of the guys who placed made his assistant do all the work. There's so much good pie, why should they have mine? If I make the best blueberry pie, if the person with a fork doesn't like blueberry, they aren't going to like it. If they have a sweet tooth and I intentionally go easy on the sugar, they won't prefer it. Did they really want pie, or is what they're really after cake?
It's a natural thing to want to defend yourself and your work. I say let reviewers have their opinions. They're judging the end product, not you. Thank them, and if you're to get anything out of the exchange, try to improve your skill in story telling for the next book. Ultimately, it's your work that will speak for itself.
Koth's life was decided for him since before he was born, for his ability to heal wounds by touch is rare even among his people. When an attempted kidnapping turns to sacrificial murder, he embraces vengeance and the sword. As he journeys far from his small isolated village in the north, he learns the truth as to why his bloodline is targeted by strange magic, in a world still rebuilding from a time when dark sorcerers didn't bother with secrecy.

Koth thinks his quest is straightforward enough–find the men responsible, and kill them–and any who aid them. He will soon learn that those who have both privilege and power, there are few things they lack–and in the pursuit of godhood, their allies can prove even more sinister as mere mortals seek to advent empires and dynasties.
Enjoy an Excerpt
"Something's wrong," Una said. "Koth, wait here."
"Why?" If there was a problem, she should be waiting outside for him.
He sensed inside, his aunt's thoughts remained hidden from him. Una shouted, and he ran inside the building. He thought there were lights on inside, but he saw no candles.
The tea house was very dark, and he felt a sudden dread—he wanted to leave. Baro barked from the outside. ~Una!~ he thought, before something hit his neck.
He knew at once it was a poison dart, and ripping it out he tried to smell what it was. Seeing metal reflect moonlight and he moved his hand, his skin cut. Moving instinctively out of the way, his next reaction was to purge the toxin that coursed through his body and tried to understand the wound. It was mostly his forearm, deep but he could still use it, the bone unaffected. He'd do a better healing later. He focused on something not unlike a burn before going for the knife at his hip. Striking 85 in the next liquid motion, Koth realized he was attacking his aunt.
She grabbed onto his injured flesh and seared it, destroying, weakening the sinew and the cartilage and causing it to age and die, following up the bloodstream, to find the heart and kill. Koth tried to brace; he couldn't heal and keep her at bay. He was physically stronger and much heavier, but she was weakening his muscles. He tried to wrench the knife from her.
He knocked the blade to the ground then tried to lock minds with her to find nothing short of blinding pain take him over, wrestling him to the ground and making him drop his knife. She took the dagger and when he tried to force himself up, a familiar sense washed over him. Magic, but not coming from Una.
"Do not kill him yet," Yeshbel said, "we will bleed him first."
About the AuthorL.T. Getty is a rural paramedic from Manitoba. She enjoys writing science fiction and fantasy and generally being creative.
Website | Goodreads
Buy the book at Amazon, Amazon CA, Kobo, Champagne Books, or Barnes and Noble.