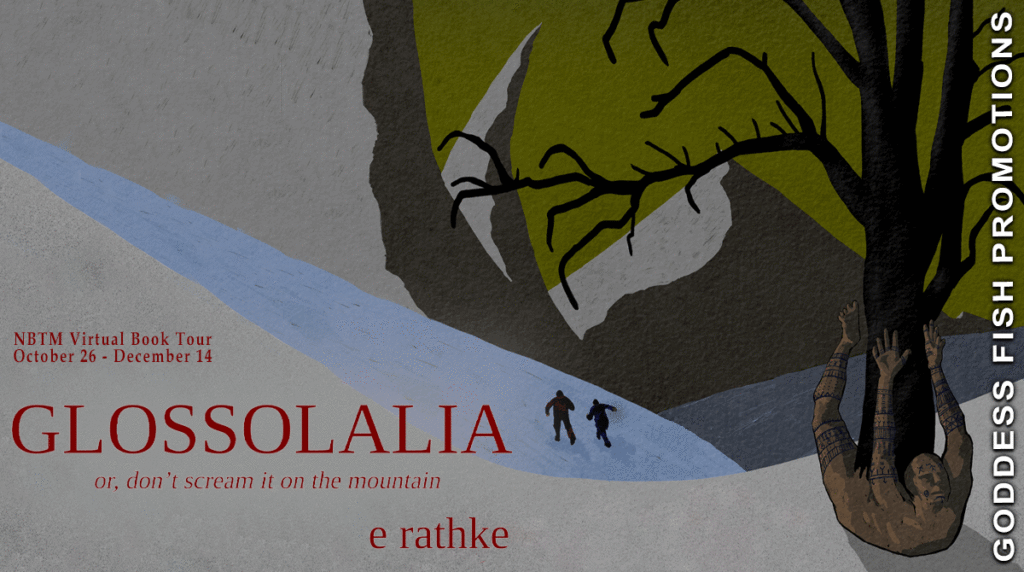 This post is part of a virtual book tour organized by Goddess Fish Promotions. e rathke will be awarding a $50 Amazon or Barnes and Noble GC to a randomly drawn winner via rafflecopter during the tour. Click on the tour banner to see the other stops on the tour.
How to handle negative criticism
To publish at all is to invite criticism. No matter what you write, someone will hate it. Even if you end up as celebrated as Cormac McCarthy or sell as many copies as JK Rowling, people are going to hate every single word you write down. The bigger the audience of fans, the larger the number of haters. Ideally, the haters will always be outnumbered by fans or at least those who appreciate what you're trying to achieve. But the reality of publishing is that people are going to tear apart your book in Goodreads or Amazon reviews.
The trick, I think, is understanding which criticisms to take in. My own fiction always bends towards the weird and the wild, the caustic and ecstatic. Try as I might to write a simple tale with broad appeal, I find myself always twisting the narrative towards those ancient dark trees and the cold caves where those with a commonsense dread of danger are unlikely to follow.
With that comes those who will not follow. They'll see the way the road bends and they'll realize this is a path they'd prefer not to see the end of. Some who do will wish they hadn't and they'll tell anyone who will listen that they should avoid those woods, those caves, for there are monsters lying in wait.
Some, though, will hear of these strange dark forests and feel compelled to see them, to experience them. They may go with great trepidation and they may be shaken by the experience. But they may also find something there—a sensation, a new perspective, a burgeoning desire—that makes them seek other dark forests, other abandoned caves. They may spend the rest of their lives hunting out monsters, not to kill them, but to bask in their monstrousness, their weirdness.
We invite criticism when we publish anything, but we don't need to give every criticism equal weight. Often the reviewer will let you know within a few sentences whether they were the target audience or not. If someone who was never going to like your novel tells you that they didn't like your novel, should you be surprised? Should you take that criticism to heart?
But there will be those who came to your book with open eyes and open arms, excited for the weird and the wild, the uncanny and the ecstatic, and they will find your attempts lacking. They'll find your words stilted and your world flimsy, your characters automatons without personality, and every joke you spent hours perfecting will leave them cold.
What do we do with this?
Well, first we shatter, fragile creatures that we are. We shatter and moan and maybe rage a bit at the unfairness of it all. And why did they have to write the review publicly anyway? Why couldn't they have just rated it two stars and moved on?
The first thing: do not respond to the review. If you feel you must respond, definitely don't argue. There is no way for this to work out well for you, even if you're right. It's an argument you lose the moment you engage.
Give yourself time. Try to forget about the review for a while. Read a book. Play a video game. Go for a run. Walk your dog. Cuddle your cat. Cry in the shower. Whatever you need to do to get past the fact that someone hated your book in public for good and real reasons.
It may take a week or a month or a year, but eventually you should look at that review again. With the distance of time, you'll hopefully be able to acknowledge where this person had a point and where they missed or misunderstood something or where they simply didn't like something for reasons so unknowable or personal that it may have nothing to do with your writing or book. But pick through these criticisms and find the ones that may apply. The ones that make you nod along or accept that, yes, they had a point.
Use this to write the next book.
"My name is Ineluki. I come from past the mountains and ice. It took me many days to reach here. All I know are dead. Will you take me in?"

And so begins a calamitous year at the edge of the world.

Chief for the year, Aukul's life has never been better. His people respect him, he spends his nights with the love of his life, and his skills as a butcher and chef improve every day. Then Ineluki, a young stranger, wanders into town with nothing but an empty book. He begins telling stories of the world beyond the one they know. His stories challenge their reality and lead to a summer of unprecedented disasters.

One by one, the villagers begin dancing. Dancing tirelessly, as if in a trance, until they die. Believing Ineluki is to blame, Aukul confronts him on the worst night of his life.
Enjoy an Excerpt
Umok was the first to see the boy. There was nothing special about the boy except that he wasn't one of us and didn't seem to be an Uummanuq. Not that anyone really knew, then, what the Uummanuq looked like. Not really. But he was too tall to be one of them and much too short to be one of us. Maybe strangest of all, he was dressed as a woman. One of ours, not the Uummanuq women, assuming anyone knew, then, what the Uummanuq looked like when they weren't smashing our homes down. But he wore a loose, open vest, his trousers tight and reaching just past his knees. In his hands, a hidebound book.
It was a clear day, just past spring, and though the edge of the world is known for its deathly cold, our summers are quite warm. Warm enough to wade out into the sea and gather crabs or lobster. Or even to swim out to where the leviathans burst through the water, spraying the skies with their misted breath.
Umok was so distracted by the boy that she dropped her arm, accidentally flinging her gyrfalcon, Feo, to the ground. When Feo shrieked the way she does, the boy turned to Umok and smiled a big toothy grin. To hear Umok tell it later, the boy had fangs like a wolf and eyes that glowed with menace.
We're not prone to superstition, but much changed that summer and especially come winter, when the days last barely a blink and the nameless ones call out to us in the long night, and mothers wake to missing children, never to be seen again.
But the boy didn't stop when he saw Umok. It was like he had a set destination. Like he knew where we were. And maybe that's the most shocking of all. That he just wandered out from the dark green summer mountains and walked right to our little village at the edge of the world with nothing but the clothes he was wearing, an empty book, and a mouthful of words that would change the shape of all our lives.
About the Author: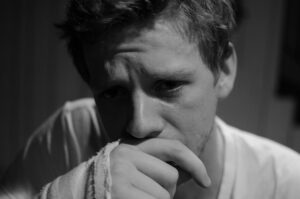 e rathke writes about books and games at radicaledward.substack.com. A finalist for the 2022 Baen Fantasy Adventure Award, he is the author of Glossolalia and several other forthcoming novellas. His short fiction will appear in Queer Tales of Monumental Invention, Mysterion Magazine, and elsewhere.
Substack | Goodreads
Buy the book at Amazon.