Long and Short Reviews welcomes Nicole Murphy as she talks with us about her new release Loving the Prince.
5 Things My Character Probably Shouldn't Have Done
I've been living with Cassandra Wiltmore, the heroine of
Loving the Prince
in my head for 30 years. It's been nice – Cassandra is fun, intelligent, interesting. However, she also has a propensity to go and do ill-advised things. She is an act now and think through why that was a stupid idea later sort of person.
Thankfully by the end of the book she's fallen madly in love with Kernan Radaton and he's able to curb the worst of her excesses.
But here's some of the things that Cassandra does in the book (or in the lead-up to the book) that she probably shouldn't have done. Note – no major spoilers, just alluding to things that happen.
1) Invent the game 'Bombies'. Cassandra invented this game when she was young and she and her twin sister Diana played it a lot until their parents found out and banned it. Why? Bombies is played in the main storage facility of the Rican Balcite Mining Company. Balcite is a wonder metal that can be used for multiple applications. To move it around, it is picked up by huge hooks that run on tracks on the ceiling. The hooks are manipulated by controllers in an office near the roof of the building, and their movements are directed by people on the ground. The communication method – telepathy. Cassandra's game involved she and Diana racing each other across the storage facility on the hooks. They'd mentally connect with a controller and direct them to lower the hook and climb onboard. The hook would be lifted ten metres into the air, and Cassandra and Diana would direct the controller to move the hook along the tracks and see who could be placed on the other side of the storage facility first. How they didn't break anything, let along kill themselves, by falling off the hooks is one of those childhood miracles. Cassandra re-enacts the game during the course of the novel, and it's not viewed well by Kernan.
2) Pretend to seduce a man to gain information. Twice. The first time, she barely gets away with it – she tricks him so she doesn't have to sleep with him, and then finds the information she needs. The second time, she comes up with a mad scheme to mentally connect with him and find out the truth of what he's been doing. But he has found out a truth Cassandra has been hiding, and it leads to her being in a whole lot of trouble.
3) Confront her nemesis. Cassandra believes that Plissa Waltric is at the root of all the problems she and her company are facing, and so she takes Kernan to force the truth out of the business woman. But Plissa Waltric has a unique method of defending herself, and this time it's Kernan who ends up in trouble.
4) Go to the park by herself. Cassandra has made it clear that she has information that could destroy some very dangerous people, but she believes that she's safe on Rica, the moon where she's been brought up and which one day she might rule. Unfortunately, that turns out not to be the case.
5) Lie to Kernan the first time they met. But in this, Cassandra really had no choice. Her cousin, Hera, put her in an awkward position and Cassandra's always been incredibly loyal to her family. She had to back her cousin in the ridiculous assertion. But it makes things difficult when Kernan comes to work for her, and they start to get close…
So there it is – five things Cassandra does before or during the novel that cause her a whole lot of trouble. If you want to know exactly what happens or how she gets out of it – you'll have to read the book!
From Escape's fresh, exhilarating science fiction romance catalogue comes a story of corporate espionage, betrayal, sex, and bodyguards. Just another day in the colonies.

Cassandra Wiltmore is the heir to the throne of Rica, but it's unlikely she'll be stepping up any time soon. So she spends her days managing and building the Rican Balcite Mining Company. The company has made her family wealthy beyond imagination, but that kind of power needs careful control, and Cassandra is just the Wiltmore to control it.

When a new bid for the mining license is announced, Cassandra is determined to squash it. Then the thefts and threats begin, and every step she takes seems to be wrong. Taking on a new protector seems like an indulgence Cass can't afford, but she equally cannot afford to be caught off-guard. If only the best man for the job wasn't also the best-looking man she's ever seen.

Kernan Radaton has ambition, and as protector to Cassandra Wiltmore, he's well placed to reach all his long-held goals. If only his new all-business boss didn't make him think of only pleasure. With the company, the heir and the family under attack, the last thing anyone needs is a distraction. But once everything is safe again, Kernan is developing new ambitions — ones that involve a lot of very personal time spent getting to know his boss on a very personal level.
About the Author: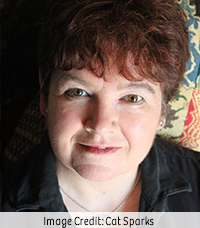 Nicole Murphy is the author of the Dream of Asarlai trilogy, and a couple of dozen speculative fiction shorts. As Elizabeth Dunk she's published contemporary romance with Escape Publishing and in June will be releasing a collection of paranormal erotic novellas, also with Escape.
http://nicolermurphy.com     twitter.com/nicole_r_murphy   https://www.facebook.com/nicole.r.murphy