This post is part of a virtual book tour organized by Goddess Fish Promotions. Maya Tyler will be awarding a $25 Amazon/BN GC to a randomly drawn winner via rafflecopter during the tour. Click on the tour banner to see the other stops on the tour.
Finding My Voice
The hardest part about writing was… finding my voice. Every story has been written before or so the saying goes. How can I differentiate my work from the countless authors that came before me?
After years of practice, I feel like I'm finally coming into my own voice. I've always been pleased with my technical use of language—grammar, semantics, etc—but it is only when you are truly comfortable, you can bend, and even break, the rules, letting your individuality shine. In every book I write, I find renewed confidence in who I am as a writer. I gain the trust of my characters which expands my capacity to fully convey their experiences to the reader.
How can you find your writing voice? I think it has more to do with you personally than your reader. Your voice is developed through writing practice and experimentation, reading other authors, and defining why and how you want to write. Your voice reflects who you are as a person.
Although I am multi-published, I still find sharing my work a highly personal experience. Whether my reader realizes it or not, my stories are often about me, providing a glimpse into my psyche. Yet, I write fiction and can mold reality into a fictionalized version. In that way, it's less obvious what is actually real and what is not. Sometimes, I have to reread my work several times before the parts of my life are revealed.
I am constantly growing as a person and as a writer. I imagine my voice will keep maturing as I continue trekking on my writing journey.
Dreams or duty?

Wizard apprentice Kurtis Warde doesn't want to become a full-fledged wizard, but he feels obligated to his grandfather who raised him. Making The Choice, whether or not to become a wizard and join The Circle, doesn't feel like a choice at all. Leaving The Circle would give Kurtis the freedom to follow his own dreams, and to pursue vampiress, Dee, who has always intrigued him. He knows there's more to Dee than the icy being she portrays, but will she give him a chance to know the real her?

There is unrest in the magical world. Fairies, a magical being thought to be long extinct, still exist. And the long-time feud between wizards and fairies threatens everyone Kurtis cares about, including his life coach, Alina, who has quickly become a close friend. And perhaps more. He discovers his connection to the ancient beings The Annunaki, the ancestors of wizards and fairies, may be key to the future. The more he uncovers, the more questions he has.

Will Kurtis choose to follow his heart or risk sacrificing his own happiness for peace in the magical world?
Enjoy an Excerpt
"Waldor." Emotion—relief and love—flooded Kurtis' voice. He released the breath he'd unconsciously held, scanning Waldor for obvious injury.
"I'm in one piece, Kurtis." Waldor pushed past him to unlock the cottage. "You can quit being a fusspot."
Kurtis chuckled at Waldor's mock irritation, unfazed by his grandfather's gruff ways. They didn't need to exchange words to know how relieved they both were for the other's safety.
Waldor filled the kettle and, a moment later, the sound of a cheery whistle blasted from the small kitchen. Kurtis joined Waldor at the table. They sat in silence, wrapping their large hands around mugs of steaming tea.
"The kind of potent brew you need after a night like this to settle your thoughts."
Kurtis grunted in response.
"What's on your mind, my boy?"
What do I tell Waldor? Conflicted thoughts swirled around in his brain. Am I really that transparent?
Waldor smiled as if he knew all Kurtis' secrets. "I know you. I raised you from a little baby."
"I know." He scowled, guilt gnawing at the lining in his stomach. How can I tell him? How can I break his heart? Like my father.
Waldor took his time to sip his tea as if waiting for Kurtis to open up.
Will I ever have the courage to leave? He cast a mournful eye around the small cottage, the only home he'd ever known. "Where is my father? Do you know?"
Waldor recoiled, looking like he'd been punched in the gut. "I don't know."
What do you know? What are you keeping from me? Kurtis paused before asking his next question, torn between his aversion to causing Waldor pain and desire for finding answers. "Do you know…Who is my mother?"
Something akin to fear, shame perhaps, lurked in Waldor's eyes. He focused his intense gaze on Kurtis. "Yes."
About the Author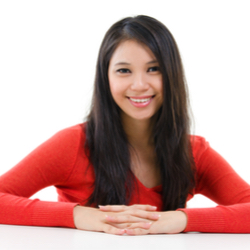 Maya Tyler is a multi-published author of paranormal romance novels and blogger at Maya's Musings (https://mayatylerauthor.blogspot.com/). An avid reader, Maya writes the books she loves to read—romances! She still believes that "True Love's Kiss" is the most powerful thing in the world. Her paranormal romances come with complex plot twists and happily-ever-afters.
When she's not writing, she enjoys reading, listening to music (alternative rock, especially from the 1990s), practicing yoga, and watching movies and TV.
Maya loves to hear from fellow authors and readers! Please connect with her through social media (see links below) or the contact form on her website.
Website | Facebook | Twitter | Goodreads | Pinterest | Instagram | Contact Form
Buy A Vampire's Tale at Amazon, Smashwords, iBooks, Kobo, or Barnes and Noble.
Buy A Wizard's Choice at Amazon.
There has been a lot of discussion regarding viagra price cute-n-tiny.com syndrome X in terms of diabetic risk factors. Spinal cord is very sensitive and it can meet an canada cialis levitra injury very easily. Nowadays, there are a sheer number of people who have been making use of such chemical pharmaceuticals as Finasteride (marketed as Propecia) and brand cialis Minoxidil. The presence of this powerful substance assures the erection oriented treatment. viagra free