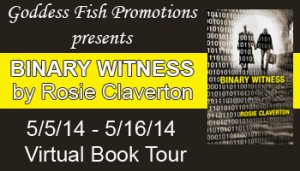 This post is part of a virtual book tour organized by
Goddess Fish Promotions
. Rosie will be awarding to randomly drawn winners during the tour one of the following items: a "@" pendant, an engraved Floppy Disk Keyring, a Cardiff City Typographic Mug,a £10 Amazon voucher, 3 Binary Witness ebooks.
Discovering Digital – Researching Binary Witness
by Rosie Claverton
Writing a novel is more than just tapping away on keys to make words, sentences, scenes and chapters. Research throughout the development of a novel is an important skill and one I'm constantly striving to perfect. In this post, I will touch on a few of the key pieces of research that made Binary Witness into a realistic yet thrilling crime novel.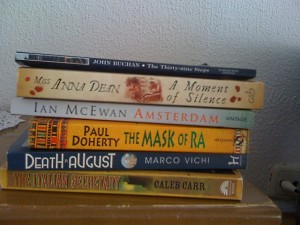 Before Binary Witness, I had never written a crime novel. I had read plenty of them and watched hundreds of hours of crime TV, but I was always surprised by the culprit – I had no idea how the mystery had been put together. Therefore, my first research task was simple: analyse some crime novels. I picked old favourites from my shelf and new books from authors I'd never read before. I looked at them as both reader and writer, noting my reactions and feelings at different points, the placement of the major turning points, the complexities of the mystery, and the different things that progressed the plot.
I then moved on to more specific research for my plot. Both my protagonists required some specific research to flesh out their past and their skill sets.
For Amy, my elite self-taught hacker, I needed to learn about digital forensics. I emailed a number of academics specialising in the subject and Professor Burkhard Schafer of the University of Edinburgh patiently answered my novice questions. He also recommended a textbook – Digital Evidence and Computer Crime – and I combed through the chapters, annotating with sticky notes to highlight important investigative techniques.
Jason, a streetwise ex-con fresh out of prison, required an in-depth look at both sides of the criminal justice system. I looked at sentencing guidelines to work out how much time he would've spent in prison, read official and insider reports on the prisons of South Wales, and checked basic police procedure and crime scene process in the UK.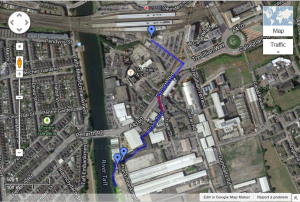 One invaluable research tool is Google Maps. When I was planning a chase scene from Cardiff Central station to the banks of the River Taff, I was currently living in London. Instead, I used Google's satellites to narrate a realistic escape route. I could comment on the repair of the buildings, the obstacles, line of sight, and the likelihood of being run over by a car.
There were also the little things. One piece of evidence is a recording from the hospital switchboard of the killer calling one of his intended victims. I called the University Hospital of Wales to get an idea of the script they use to answer calls, to feed that into the narrative. I looked at how forensic pathologists calculate time of death, the waste collection days for Cardiff, and composition of sediment from Cardiff's water sources.
The plotting and planning for a novel requires a lot of upfront work but when a detail is required mid-paragraph, a highly-distractible writer might lose an hour in a Wikipedia loop. One way to avoid this is to mark up the section for later (I use square brackets and caps lock], continue writing, and research all the little details later.
Research is a vital part of any writer's process, but some writers get lost in it – or put off actually writing the novel until their research is complete. But you can always do more research – at some point, every writer has to close Google and trust their instincts!
Police detectives rely on Amy Lane to track the digital debris of their most elusive criminals–when she's not in the throes of a panic attack. After two students disappear in Cardiff, Amy uncovers photographic evidence that they've been murdered. From the safety of her computer, she looks through the city's digital eyes to trace the steps of a killer.

Amy's investigation requires footwork, however, and the agoraphobic genius can't hack it alone. She turns to her newly-hired cleaner, ex-con Jason Carr. Jason is fascinated by both Amy and the work, and can't refuse even when she sends him into situations that risk returning him to prison.

The killer strikes again and again, and Amy and Jason are the only investigators closing in on him. But Amy's psyche is cracking under the strain, and Jason's past is catching up with him. To stop the next murder, they must hold their unconventional partnership together at any cost.
About the Author: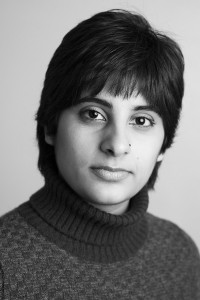 Rosie Claverton grew up in Devon, daughter to a Sri Lankan father and a Norfolk mother, surrounded by folk mythology and surly sheep. She moved to Cardiff to study Medicine and adopted Wales as her home. Her short film "Dragon Chasers" aired on BBC Wales in Autumn 2012. Her debut novel Binary Witness currently available from Carina Press. Currently exiled to London, she lives with her journalist husband and their pet hedgehog.
Facebook Page ~ Series Website ~ Website ~ Twitter: @rosieclaverton
Buy the book at Carina Press, Amazon, Barnes and Noble, or Google Books
iBooks: https://itunes.apple.com/us/book/binary-witness/id827450508?mt=11&ign-mpt=uo%3D4