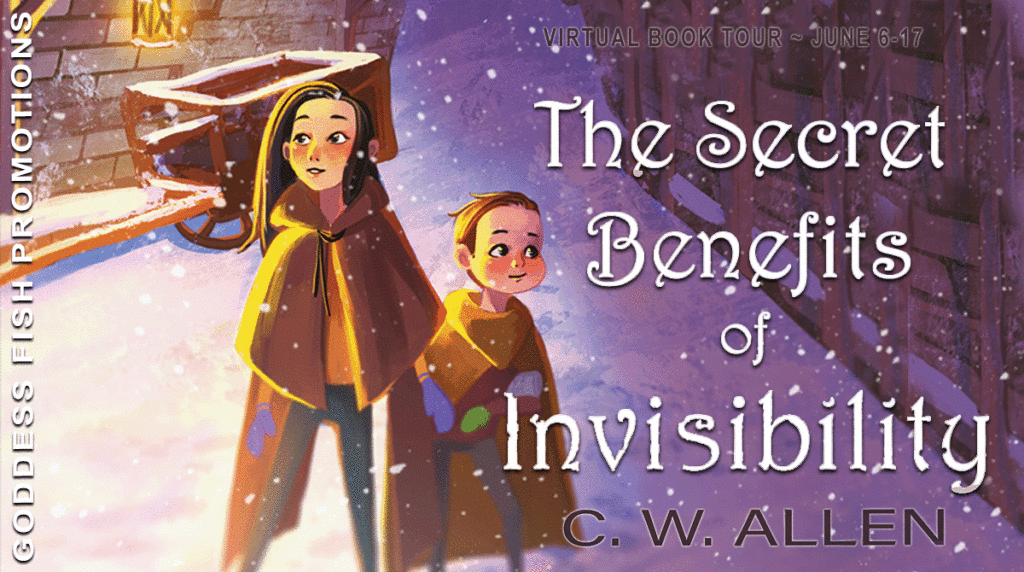 This post is part of a virtual book tour organized by Goddess Fish Promotions. C. W. Allen will be awarding $10 Amazon/BN GC to a randomly drawn winner via rafflecopter during the tour. Click on the tour banner to see the other stops on the tour.
Create Your Own Masterclass: Reading with a student's eye
Learning from the masters is valuable. And therefore expensive.
In generations past, if you wanted to become a master painter, or brick mason, or carpenter, or anything else, there was exactly one way to go about achieving your goal: become an apprentice to a master of the trade, who would teach you everything they know (for the low, low price of years service.) While the Master/Apprentice study dynamic has largely been displaced by the collegiate system, the modern masters have turned to the internet. Do a quick search, and you'll find that successful writers like Margaret Atwood, R.L. Stine, Judy Blume, James Patterson, and Neil Gaiman are willing to share the secrets of their craft in online Master Class offerings. Never having plunked down the cash for one of these courses myself, I can't say that they're not worth it, only that, like many struggling writers, I can't afford them. Fortunately, if you're willing to put in the work, there is a budget alternative: reading these authors' published works for instruction, rather than entertainment.
Benjamin Franklin taught himself to write
You probably know Benjamin Franklin as a respected American statesman, inventor, publisher, and writer, but as a fourteen year old newspaper apprentice, young Ben realized his writing was lacking. He didn't have a teacher, but he did have access to many of the preeminent printed materials of his day—magazines and newspapers. He started out by taking sentence-level notes of articles he liked, waiting a few days until he had forgotten the actual wording of the article, and then trying to write the article himself, based on the notes. He then compared his writing to the published article to see where he might improve.
In the beginning, he realized his limited vocabulary was holding him back. Once he worked to improve the variety of words at his command, he focused on his writing voice. Little by little, he got to where he sometimes preferred his own version of the article to the original. He also played with format, turning a prose source into a poem, then using the poem to recreate the prose.
It's worth noting that in recreating the writing of others, Franklin was not attempting to claim these copies as his own original work—that would be plagiarism. But for purposes of study, rather than publication, he saw no harm in imitating the work of writers he admired.
What to look for in writers to study
To follow Franklin's example, first you'll need to select an author to study. Reading a wide variety of authors and genres is important. However, for in-depth study, it's best to select a writer that addresses the technical details you'll need to iron out in your own work in progress, so a successful writer with recent publications in your preferred genre is best. Studying Shakespeare or Dickens probably won't clue you in to what the current publishing industry is looking for.
Go after the low-hanging fruit first: has this author given a TED Talk or interviews about their work, or written a blog or instructional book directed at aspiring writers? After you exhaust nonfiction sources, dive into their published works. Is there something about the writer's voice you admire? What narrative perspective did they choose for each work, and why? How do they handle dialogue? If the narration is omniscient, how are characters' thoughts represented? What's compelling about the first sentence of the novel? Are character descriptions introduced immediately, or gradually? What about setting? Backstory? Is the story timeline chronological, or presented in some other order? Where do chapters end, and why? What makes you want to keep reading?
Poetry, nonfiction, journalism, and other formats
Novelists aren't the only writers that can benefit from close reading of sample texts. Poets will want to look at perspective and voice as well, but also rhyme scheme, meter, and stanza and line breaks. Are there intentional changes to standard spelling or capitalization? Does the poem ever break its own established rhyme scheme or rhythm? In free verse, how are line breaks used?
Journalists and bloggers will want to pay special attention to headlines, as well as use of color, font, and formatting. What tone does the article take? Are most articles or essays from the same work consistent in tone, or is there some variety? And of course, you can look for mistakes to avoid as well as successes to emulate. Are important details ever left out? Is the length appropriate? Are you ever confused, bored, or irritated by something in the writing or formatting?
We may not be able to get direct tutoring from our favorite writers, but by studying their interviews and published works, you can get the next best thing.
For Zed and Tuesday, adjusting to life in modern-meets-medieval Falinnheim means normal is relative. Lots of kids deal with moving, starting new schools, and doing chores. But normally, those schools aren't in underground bunkers full of secret agents, and the chore list doesn't involve herding dodos. The one thing that hasn't changed: all the adults treat them like they're invisible.

When a security breach interrupts a school field trip, the siblings find themselves locked out of the Resistance base. With the adults trapped inside, it's up to Tuesday, Zed, and their friends to save the day. And for once, being ignored and underestimated is coming in handy. After all, who would suspect a bunch of kids are capable of taking down the intruders that captured their families, let alone the murderous dictator that put them into hiding in the first place?

Turns out invisibility might just have its benefits.
Enjoy an Excerpt
Snowflakes the size of baseballs were falling outside, which was ironic, since baseball didn't exist anymore.
Zed had never cared much for organized sports, so the loss of baseball wasn't so horrible, in his opinion. He cared a great deal about snow, however. In his last house, he'd had a favorite windowsill in the upstairs hallway that was deep enough to sit in and read while looking out the window. Cloudy fall afternoons made for excellent reading weather, but an early morning snowfall was even better, because school might get canceled, and then he'd get to stay home and read as long as he liked. That was before the move, though. His new home had school too, of course, but no windowsills. You don't need windowsills in a place with no windows.
His older sister Tuesday was not such a fan of the "organized" aspect of baseball—she'd had some unusual barriers to making friends in her last town, not least among them her name, and it's tough to play baseball by yourself—but she did enjoy sports, because sports are something you can win. You can't win at reading a book in a windowsill. And anyway, she reminded Zed, baseball technically still existed, somewhere. It's just that no one else in Falinnheim had ever heard of it.
About the Author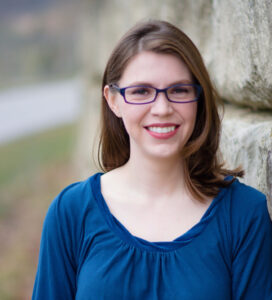 C.W. Allen is a Nebraskan by birth, a Texan by experience, a Hoosier by marriage, and a Utahn by geography. She knew she wanted to be a writer the moment she read The Westing Game at age twelve, but took a few detours along the way as a veterinary nurse, an appliance repair secretary, and a homeschool parent.
She recently settled in the high desert of rural Utah with her husband, their three children, and a noisy flock of orphaned ideas. Someday she will create literary homes for all of them. (The ideas, not her family.)
Relatively Normal Secrets (Cinnabar Moth Publishing, Fall 2021) is her debut novel. She writes fantasy novels for tweens, picture books for children, and short stories and poems for former children. Her work will appear in numerous anthologies in 2021. She is also a frequent guest presenter at writing conferences and club meetings, which helps her procrastinate knuckling down to any actual writing.
Amazon Author Page | Twitter | Publisher Author Page
Buy the book at Amazon, Barnes and Noble, or Booktopia.