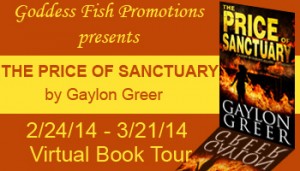 This post is part of a virtual book tour organized by
Goddess Fish Promotions
. One randomly drawn winner via the Rafflecopter at the end of this post will win a $50 Amazon or Barnes and Noble gift certificate.
Conflict: the Toughest Opponent
Every writer knows that story tension requires conflict. In every scene the focal character wants to accomplish something—something that relates somehow to the long-term story goal. Readers worry that the character might not succeed, or perhaps they worry that she will. The scene goal can be revealed in conversation between characters, it can be thought, or it can be implied by thoughts, speech and actions. But it must exist, or there will be no source of conflict and readers will have nothing to worry about; they will not feel a buildup of tension and will probably lay the book aside.
Besides a goal, the scene must have resistance, some reason why the goal might not be realized. The resistance might spring from conflict with the goals of another character, by the need to cope with natural obstacles, by conflict with laws, rules, or societal norms, or due to conflicts within the focal character.
Struggle against another person who is seemingly as powerful as the focal character is commonplace. The resulting conflict might be physical, or it might be emotional or psychological—a battle of wits or wills. Less common is a struggle against nature or a natural obstacle: a desert, a jungle, a flood, storm, draught, or whatever. Less common still, but often more compelling, is internal struggle; the character has wants or needs that are in direct opposition to each other. Psychologists identify three major psychological types of internal conflict that can be useful to writers.
• Approach-approach conflict occurs when a character must choose between equally attractive but mutually exclusive options: he loves football more than life and has been offered an athletic scholarship, but he also loves music and has been accepted at Julliard; she can stay with the man she loves, who is firmly rooted in their home town, or she can accept the far-away position she has fought for tooth and nail.
• Avoidance-avoidance conflict occurs when a character must choose between two equally unattractive options: accept a marriage proposal from an influential man who she does not love, or see her parents be forced into bankruptcy; fight an unjust war, or leave the country forever to avoid prison as a draft dodger.
• Approach-avoidance conflict involves deciding to accept or reject something that has both attractive and unattractive traits: a prospective marriage partner seems perfect—except that she is of a different faith and he will have to convert; a scholarship to Stanford is the chance of a lifetime, but it is so far from everyone she loves.
Combining one or more of these psychological conflicts with resistance from another person or with custom or laws will put your character in the kind of deep dilemma that will keep readers on the edge of their seats and make them remember and talk about your book long after they have read and reread it. Look for ways to mix and layer the sources of conflict.
Enjoy watching the book video of Price of Sanctuary:
About the Author: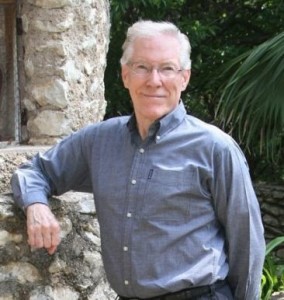 Working with traveling carnivals and itinerant farm labor gangs during his teen and early adult years took Gaylon Greer up, down, and across the United States and introduced him to a plethora of colorful individuals who serve as models for his fictional characters. A return to school in pursuit of a high school diploma while serving in the Air Force led to three university degrees, including a Ph.D. in economics, and a stint as a university professor. After publishing several books on real estate and personal financial planning, as well as lecturing on these subjects to nationwide audiences, he shifted his energy to writing fiction. Gaylon lives near Austin, Texas.
Website ~ Amazon Author Page
Accustomed to a life of privilege, Shelby Cervosier new finds herself running for her life. Accused of killing an American Immigration agent, Shelby has undertaken a mission on behalf of a secretive American espionage agency in exchange for a promise of legal amnesty and political asylum in America. Now, however, the agent who coerced her into accepting the assignment wants her dead to cover up the bungled mission. Two hit men compete for the bounty that has been placed on her head.

Shelby and her younger sister flee into America's heartland in search of a safe haven. They find only fear and danger, however, when they are captured by one of the assassins, Hank.

Prepared to do whatever it takes to keep her sister safe, Shelby cooperates with her capturer. Deciding that his feelings for them are more important than bounty money, Hank takes the sisters under his wing and secrets then away to his hideout: a farm in a remote corner of Colorado. They become a part of his extended family; they have finally found sanctuary.

Their safe new world is shattered when the second hit man, a relentless psychopath, captures Shelby's little sister and uses her to lure Shelby and her lover into a middle-of-the-night showdown on an isolated Rocky Mountain battleground.
Buy the book at Amazon.