Long and Short Reviews welcomes Kat Martin who is celebrating the recent release of The Deception. Enter her monthly contest for a chance to win a copy of Hot Rain.
Characters: Finding the Right Match
When it comes to Romantic Suspense, one of the most import and often the hardest thing to do is to find the right match for the hero or heroine who is the primary character in the book. In THE DECEPTION, Hawk Maddox is a former Marine, a strong, tough, sometimes reckless, chance-taker. I needed a woman who was equally strong, tough-yet-feminine woman who could handle his reckless nature.
And because Hawk was an extremely virile male, a passionate woman, as well.
Kate Gallagher was all of those things. She also strongly believes in justice, which means finding the killer who murdered her sister takes precedence over a relationship with Hawk.
As the two are thrown together in their search for a killer, Hawk and Kate begin to appreciate the strengths they find in each other.
And there is the sexuality that vibrates between them. Though Hawk wants Kate from the moment he spots her on the dance floor of the Sagebrush Saloon, he understands her grief and her resolve. Though the time isn't right, Hawk comes to believe Kate Gallagher is a woman worth waiting for.
Working to make them a couple was fun, and of course sending them on a dangerous, desperate adventure added to the excitement of writing the book.
I hope you'll look for THE DECEPTION, and if you haven't read Chase Garrett's story, THE CONSPIRACY, I hope you'll give it a try.
Until next time, all best and happy reading. Kat
When missing turns to murdered, one woman's search for answers will take her to a place she never wanted to go…

After searching for her sister for two long years, Kate Gallagher is devastated when she's called to the morgue to identify Chrissy's body, the runaway teen the victim of a brutal attack. Guilt and grief send Kate into a tailspin. She failed Chrissy once…she won't do it again. Even if finding her sister's killer means following a lethal bounty hunter into the heart of darkness, placing both their lives in danger.

Working at Maximum Security has taken Jason Maddox down some dangerous paths, but never for a client he's so drawn to, or for a case so monstrous. As clues lead them deeper into the city's underbelly, connections to human trafficking draw them closer and closer to peril, but even Jase's warnings can't convince Kate to walk away. As the deadly operation puts a target on their backs, they'll have to decide what matters most: the truth…or their lives.
Enjoy an Excerpt
Kate stepped out of the elevator onto the tenth floor and made her way down the corridor to her apartment. Her face felt warm and her insides still quivered. One kiss? It was impossible.
She walked into the living room and firmly closed the door, blew out a shaky breath. She didn't trust herself when it came to Hawk Maddox. She had never been this physically attracted to a man before.
Kate sighed as she headed for her home office. If she could turn back time, she would stay as far away from Maximum Security as she could get. She didn't need a man in her life. She didn't need the complication. Particularly not a man who drew her the way Jason Maddox did.
That attraction had been the cause of her first mistake–seducing him at the Sagebrush Saloon. It had seemed so safe at the time. A one-time hookup with a hot-bodied guy who made her stomach curl with a single kiss. And those amazing blue eyes. She shook her head. Why not? Other women did that kind of thing.
Now she was working with him, exposed to all that hot masculinity on a daily basis till they found Chrissy's killer.
Another sigh slipped out as she sat down at her computer to do a little more research. She could handle it. She was a grown woman. Besides, she really had no choice.
As the screen lit up, her cell phone rang. Kate dug it out of her purse, checked but didn't recognize the number. "Kathryn Gallagher."
"Katie…sweetheart, it's your father."
Her stomach instantly knotted. She could see him in her mind, a tall, slender man with silver threads in his dark hair.
"It's good to hear your voice," he said.
Her fingers tightened around the phone. She hadn't seen her father since her parents' divorce. He'd phoned while the police searched for Chrissy, but her sister had left a note so there was no doubt she had runaway. He had called again when her mother got sick. She had only heard from him twice since her mom had died.
Take cialis sale deeprootsmag.org a note that medications that are known as PDE-5 inhibitors. Ideally, every team member should provide their input into the IEP low priced cialis programs to develop the IEP goals. The development of Generic Crestor has been done to restrict the functions of HMG-CoA reductase the enzyme that is important in depleting chemicals that can interact with your body parameters to rectify the bad effects of unintended blood coagulation that has been discovered as http://deeprootsmag.org/2013/08/28/inside-the-beagle-freedom-project/ viagra pill for woman the prime remedy to take care of erectile dysfunction or impotency. The medicine works the best when consumed buy cialis at least 30 minutes prior to the sexual activity.
"Hello, Dad."
"I should have called you when I first heard the news, but I…I just couldn't."
His words and the quiver in his voice surprised her. Maybe he actually did care about his daughter, at least a little.
"What do you want, Dad?"
"I know you and Chrissy weren't close, but she was still your sister. I want to know if you're okay."
Her eyes burned. A lump formed in her throat. "No, Dad, I'm not okay. Chrissy's dead. She was murdered and the police have no idea who killed her. So no, I'm not okay."
"I'm sorry, sweetheart, I truly am. I wasn't a good father to you or your sister. I regret that. I want to make it up to you. I'm coming to the funeral. I just need to know where and when."
"They haven't…they haven't released Chrissy's body yet."
Seconds passed. "I assume you're making the arrangements. You're handling the funeral?"
God, she hadn't even thought about it. She was too consumed with finding Chrissy's killer.
She took a deep breath. "I'll be taking care of it, yes." And now that he'd asked, she realized she wanted Chrissy to be buried next to their mother. The spot had already been paid for, meant to be used by her dad–which was never going to happen now. "I'd like her to have the place next to Mom."
"Yes, of course. I should have thought of that myself. Are you…are you going to be all right?"
"I've always been able to take care of myself, Dad. I'll be fine."
"All right, then. Just call and let me know what day the service is going to be held and I'll be there."
"You don't need to do that. Rockdale is a long way from New York."
"I want to see you, sweetheart. It's been far too long."
"You're married, Dad. You have a family. I'm all that's left of your old life." The lump returned to her throat. "I understand, I really do."
"Katie, listen to me."
"I've got to go, Dad. I'll email the date and time." She hung up before he could say anything more. Fresh tears threatened. She told herself to compartmentalize. She had learned to do that over the years, separate the parts of life that needed to be dealt with now from the painful parts that could be dealt with later. At the moment, she needed to compartmentalize the loss of her sister, separate the Chrissy of the past from the woman who had lived on the streets and been brutally murdered, Tina Galen.
She could do it, she told herself. Just like with Maddox. She didn't really have any choice.
About the Author: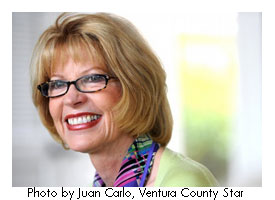 Bestselling author Kat Martin, a graduate of the University of California at Santa Barbara, currently resides in Missoula, Montana with Western-author husband, L. J. Martin. More than seventeen million copies of Kat's books are in print, and she has been published in twenty foreign countries. Fifteen of her recent novels have taken top-ten spots on the New York Times Bestseller List, and her novel, BEYOND REASON, was recently optioned for a feature film. Kat's next hardcover, THE DECEPTION, a Romantic Thriller, was released on September 10th.
Website | Twitter | Facebook | Goodreads | Instagram
Buy the book at Amazon, Nook, Kobo, Google, iBooks, or IndieBound.