Long and Short Reviews welcomes Wade Kelly, who is visiting us with a special interview! Take it away, Wade.
Well, Wade Kelly fans, the next installment in the JOCK Series it out! Yes, indeed. My newest novel, Back Off! That's My Jock can be found HERE.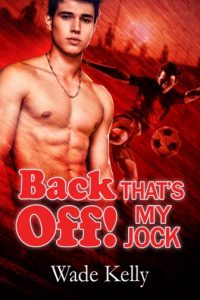 Not a fan? Never heard of my books? Then let me introduce myself!
My name is Wade Kelly and I've been published with Dreamspinner Press since 2009, but I've been writing as Wade Kelly since 2011 when I wrote the novel When Love is Not Enough. You can visit my website to learn more about me.
Wade: I'm here with one of the characters from the first book in this series, Cole Reid. Cole has had smaller roles in the last two books, but he is still one of my favorite characters of all time. If you've following this blog tour, you've probably noticed I've done a number of character interviews where the characters ask ME questions. I hope it's been fun and entertaining.
Welcome Cole. I'm glad you could come by and chat.
Cole: Yes, because chatting is something I do so well.
Wade: Oh, come on. We all know you are not as much of a sourpuss as you like to pretend. Falling in love with Ellis had to have changed you a little bit.
Cole: Falling in love has made me question my sanity on more than one occasion. But, yeah, I'm not exactly the same guy I was years ago. *faint smile* Ellis has… he's given me… I don't think I can put into words what he's done to my heart. Can we get on with the interview? I'm not used to being so candid in public. Tell me, did you enjoy transforming a cynical fatalist into a mushy love kitten?
Wade: *coughs and spews water from nose* What?
Cole: *clears throat* What I meant is, did you enjoy writing me as a grouchy person, just so you could alter how I think later on? Is that something you writers do to destroy perfectly happy curmudgeons?
Wade: As a matter of fact, yes! I like pairing up opposites because sometimes a person/character needs someone to balance them out. The "opposites attract" trope is a favorite of mine, and the jock/nerd is classic.
Cole: I'll try not to take offense at being called a nerd, since I understand what you mean. Have you written this "opposites attract" theme in other books?
Wade: Yes. In Names Can Never Hurt Me I have a twink-type hotty hook up with his exact body-type opposite. In When Love is Not Enough and The Cost of Loving there is an artist and a firefighter, and in Bankers' Hours I feature a proper & pedantic banker with a tough, ex-navy auto-mechanic. I like mixing things up and forcing the main character of a story to change. I think Nick Jones in Names Can Never Hurt Me has the best character arc of all the characters I've written. Even you, Cole, didn't change as much as Nick. I see character growth as something very important to a story, even if they only grow a little. However, as much as I love the opposites attracting, my newest book Back Off! That's My Jock is not about opposites. They are both soccer players who have a lot in common. The only thing opposite is…. well, maybe I won't give it all away.
Cole: Where did you come up with the idea for my character and my T-shirts?
Wade: A guy I knew years ago was a physics major and he wore all kinds of funny shirts. I made yours all sciency, but your character was loosely based on a real person, though he's not as dour as you.
Cole: Thank you. I appreciate the bitterness you wrote into my personality. It seems more realistic. Not everyone can be sunshine and rainbows. I prefer black clouds and smog.
Wade: Which makes you unique. If any readers out there haven't read JOCK 1, My Roommate's a Jock? Well, Crap! I recommend you read that one first before you jump into the others. And don't forget I wrote a free short titled: Oh, Crap! This Jock's Getting Married. Visit All Romance eBooks for a copy or email me.
Cole: Since you love interfering in my perfectly organized world, I want to thank you for not destroying my house when Ellis had the soccer team over. It's nice to know a bunch of energetic athletes can be well behaved and respectful. Do you plan to have them visit me again?
Wade: Of course I do. Ellis is a soccer coach. I think you knew what you were getting into when you married him. Soccer is a part of who you fell in love with. Since Ellis loves his team, you know they will be by again for some shenanigans. But I will try to let you have some fun too. Not all parties will turn out like the impromptu pre-Christmas party Rob threw in your apartment in your senior year of college.
Cole: Rob. Somehow that guy comes in a turns everything upside down. When will it be his turn?
Wade: I guess you'll have to stick around and wait for JOCK 4. We get a hint of what's to come in JOCK 3.
Cole: Is there a character you wrote that you don't like and would not get along with in real life?
Wade: Joan from When Love is Not Enough. Jimmy's mother was awful. I would not like her in real life. In truth, she is loosely based on someone I KNOW in real life. Jimmy committed suicide. And sadly, a friend of mine committed suicide a couple years after my book was published. He knew nothing of my book, yet it almost foreshadowed his death. This type of tragedy is why I write to begin with. In my new book, JOCK 3, my character Sam could have been one of those people if I had written him a little differently. There ARE people like JOAN, and like Sam's dad, who crush their children with hatred. I want to stop this from happening. I want to love and support those who grow up with hatred surrounding their sexuality. I hate that suicide happens because of it.
Cole: Thank you. My life may be good now, but it wasn't always so. I think if I'd have had support when I was younger, I may not have been so bitter for so long. Meeting Ellis really did change me. Everyone needs someone to love them; even if it is from a friend or a neighbor. No one should be alone.
Wade: Exactly. *sighs* This little chat has gone on long enough. I think I'll end it here. Thank you for indulging me. For the readers, here's the blurb for Back Off! That's My Jock.
Defining his sexuality didn't make sense until his best friend spelled it out.

Doug Archer did some pretty idiotic things in the first eight weeks of his junior year of college. First, he kissed his gay best friend, and second, he kissed a guy he'd mistaken for a girl. Not stellar moments for Doug. If he isn't careful, he'll lose his spot on the soccer team to the new freshman, or worse, he might misconstrue his new friend Rob's overly affectionate tendencies for flirting. But if Doug isn't bothered by another guy's attention, and he normally dates girls, does that mean he's gay or bisexual?

Sam Garber suppressed his same-sex attraction his entire life. His father told him it was immoral, and Sam did everything he could to bury his feelings. However, after meeting Doug at a party and kissing him, Sam can't think of anything else. He decides dating girls is the best way to keep his secret hidden. With playoffs in sight, this is no time to think about guys in any other context than soccer. Only, neither boy anticipates the difficulty in suppressing his attraction for another jock!
Wade: If you are looking for more fun, here are the other stops of this blog tour. Remember to comment:
July 27th – Caraway Carter's Wednesday Walkabout
August 1st – Jeff and Will's Big Gay Fiction Podcast.
August 17th – 2 Chicks Obsessed
August 19th – Prism Alliance
August 22nd – Love Bytes Reviews
August 24th – Ashley John's blog
August 25th – Dreamspinner Press' Blog
August 26th – Release Day! I'm on Elisa Rolle's blog
August 29TH – Joyfully Jay
August 30th – Long & Short Reviews
August 31st – TTC Books & More
September 2nd – MM Good Book Reviews
As for the giveaways… I, Wade Kelly, will be giving away one GRAND PRIZE (items listed below) and three runner up prizes of a $10 gift card for Amazon. What you need to do is leave a comment. ALL comments are logged for a chance at the prizes. ONLY those who leave a comment on ALL eleven blog stops will be entered into the Grand Prize drawing. Last time I think there were 15 people in the Grand Prize drawing.
Note: If we've never chatted and you aren't on Facebook, it is a good idea to leave an e-mail address because I need to know how to reach you. If I can't, and I reply to your comment on the blog post that you've won but don't hear from you, I have to give the prize to the next person on my list. Each comment gets you a chance in the drawing. If you leave one on each, that is eleven entries PLUS you are listed in the Grand Prize drawing. For a reminder of the rules, and where I'm stopping next, visit my blog post HERE.
Grand Prize includes all of the following:
1) One of my famous spoons in the colors of your choice
2) A $10 gift card from Amazon
3) One paperback signed from my back list (Not counting JOCK 3)
4) An e-book copy of JOCK 4, when it comes out.
5) And last, but not least, a soccer jersey for the player of your choice from the players in JOCK 3. (I'll list them on my website along with pictures of the jerseys. They come in adult S, M, L, XL, 2XL, 3XL, & 4XL)
So there you go. If you have any questions, please let me know. Comment here or email me: writerwadekelly @gmail.com.
About the Author: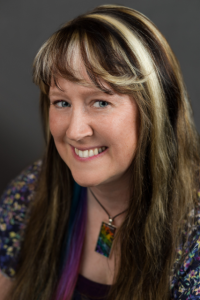 Wade Kelly lives and writes in conservative, small-town America on the east coast where it's not easy to live free and open in one's beliefs. Wade writes passionately about controversial issues and strives to make a difference by making people think. Wade does not have a background in writing or philosophy, but still draws from personal experience to ponder contentious subjects on paper. There is a lot of pain in the world and people need hope. When not writing, she is thinking about writing, and more than likely scribbling ideas on sticky notes in the car while playing "taxi driver" for her children. She likes snakes, can't spell, and has a tendency to make people cry.
Website | Facebook | Facebook Fan Group: The Wade Brigade | Blog | Twitter | Instagram | Goodreads | Pinterest