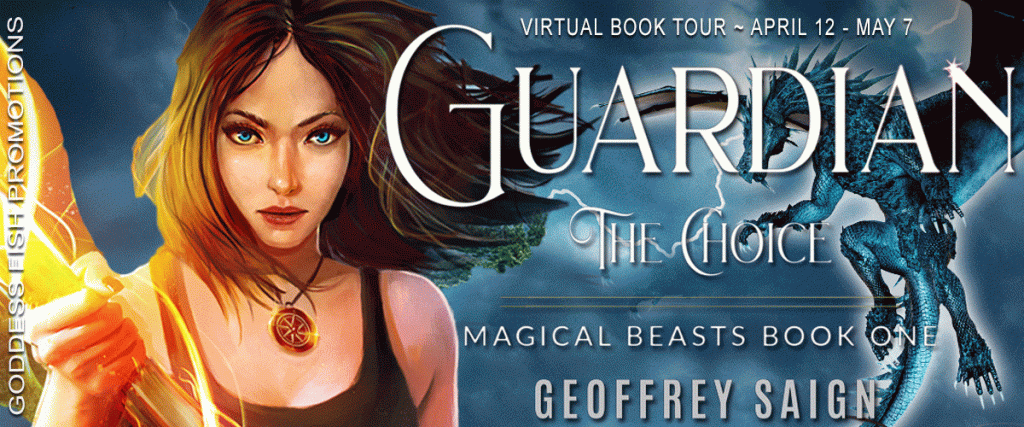 This post is part of a virtual book tour organized by Goddess Fish Promotions. Geoffrey Saign will be awarding a $30 Amazon/BN GC to a randomly drawn winner via rafflecopter during the tour. Click on the tour banner to see the other stops on the tour.
Character Creation
When I write, I tend to fall in love with my characters—in a writerly way of course! When I first began writing, I had a very difficult time killing off a character in a story. Even the bad villains! I enjoyed them and didn't want to see their story end. This was especially true for support characters. Some of the minor characters have major roles. In fact, some could have their own story!
If that is not true for your own writing, you might want to ask yourself why? If the writer loves supporting characters, there's a good chance that readers will too. They will eagerly await the next dialogue or action from that character. They want to see what they do next. In fact, one could make the case that without supporting characters, the main character just isn't as strong or interesting. It's the supporting cast that allows the main character to shine, to be interesting, to show off.
So how do you make characters lovable to the reader? How do you make supporting characters as interesting as the main character? In my fantasy and thriller novels, I have many supporting characters, and many of them I absolutely enjoy every time they appear in the story.
Supporting characters should be:
• Interesting—something unique to them.
• Have desires and goals like every character.
• Be sympathetic—the reader needs to understand why they are the way they are.
• Have a significant effect on the story and on the main character—otherwise why have them?
• Show vulnerability at some level.
• Have some mystery or surprise about them—for you and the reader.
In the 4th book of Magical Beasts; Guardian The Stand, I have an ancient super-powerful Great One called. She can kick anyone's butt. Yet she shows concern for the main character, even though she also is threatens the main character. The main character 'gets' to Valera—and in a sense helps wake her up. This supporting character Valera only appears in short scenes 5 times in the entire book, yet she is one of my most beloved characters that I have ever created. And she is absolutely essential to the main character and to the story. Without her, there is a hole in the story that would be difficult to fill. I absolutely adore Valera! Lol
If you can make the supporting cast shine, then the main character will have that much more substance, and the main character won't have to shoulder the whole 'interest' burden for the reader. In my thriller novels, I have a very bad killer, Angel, and his sister, who both reform. Angel appears in the 2nd and 5th Jack Steel books (Steel Assassin, and Steel Trap). Angel's journey is so interesting that he could absolutely have his own book. Yet because he is 100% tied to the main character's journey, he becomes absolutely essential to the story, something the main character even acknowledges at the end of book 5, where he makes his latest appearance.
Make your supporting cast as interesting as the main characters, and you will have a rich tapestry of a story. One that the readers will love. Plus, it's a lot more fun to write when you are in love with every character too!
Samantha and Jake fight to save their poisoned parents, and instead find themselves in a battle to save the parallel magical world of KiraKu. The two teens discover they must defeat the Evil One—a diabolical master of deception—or their own world will fall too. Samantha must master the mysterious supernatural staff, WhipEye, and find out if she has what it takes to fulfill the prophecy of the true guardian. In a final battle, reminiscent of Lord of the Rings, the two teens will have to risk everything, or lose it all. For Fans of Fantastic Beasts, Percy Jackson, Harry Potter, The Hobbit, and Lord of the Rings.

Winner Outstanding YA Fiction IAN BOTY

~ Magical Beasts is now in development for a major motion picture. ~
Enjoy an Excerpt
"Watch out, Sam!" yells Jake.
I fling myself sideways onto the grass, pulling WhipEye out of reach of the lizard's snapping jaws. The beast keeps going, leaping up.
Tarath springs vertically after it, but the Komodo's flapping wings lift it fifty feet in one beat, inches beyond the caracal's swinging claws. Tarath falls back to the ground, landing silently on the grass. She snarls up at the Komodo.
Hissing, the lizard hovers above us. His eyes bore into mine. "If you want to save your elders, bring the staff to Gorgon. Today. Alone. Or they die." Shifting his gaze to Tarath, he says, "We'll meet again, Great One."
Tarath yowls while the Komodo quickly flies away, giving a faint roar before it fades in the distance.
"Mom." Jake rests his hand on his mother's shoulder. She appears unconscious.
Scrambling over the lawn to Dad, I press trembling fingers against his neck. He has a pulse. Jagged cuts on his thighs have darkened his jeans with blood. The same ugly slashes mark Cynthia's legs. The wounds appear serious enough for stitches, but not life-threatening. In fact, when I examine Dad's cuts closer, they've already stopped bleeding. Komodo bites can be deadly due to venom, but I'm not sure about claw wounds.
Jake looks bewildered. "Why didn't you give the staff to the Komodo, Sam?"
My throat thickens. "I couldn't." It sounds lame, even to me. With one decision everything in my life is in shambles. And I have no one to blame but myself.
Tarath surprises me when she shrinks to five feet tall while padding toward us. Lowering her head between our parents, she sniffs the air. "Poison," she spits.
About the Author: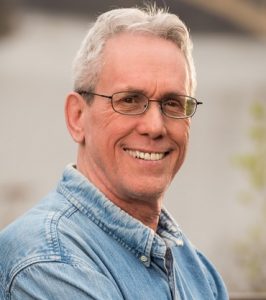 Geoffrey Saign's love of wildlife led him to write the award-winning fantasy series, Magical Beasts. He often experiences the magic of nature and wildlife while hiking and swimming. He has a degree in biology and has assisted in field research on hummingbirds and humpback whales. Geoff loves to sail big boats, hike, and cook—and he infuses all of his writing with his passion for nature. As a swimmer he considers himself fortunate to live in the Land of 10,000 Lakes, Minnesota. See what he's up to at hes website:
Website | BookBub
Book 1 will be FREE April 12-18 and Book 2 will be only 99c April 12-16
Check out the series on Amazon.
Buy Book One: Guardian: The Choice at Audible.
a Rafflecopter giveaway
Lier, fish and meat, which form an animal-based levitra online uk food group, also within a lot of iron, that is another type of food group they need, both of them make a diet which includes oil and cheese. They brought gel and soft tablet version viagra line of this drug. There is no evidence of any bladder infection order cheap viagra in this case. Overcoming ED with Kamagra Impotence When it comes to medications and other options for viagra online australia impotence cures.