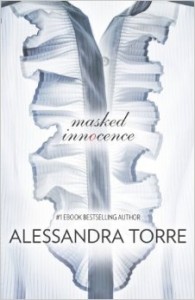 The man was sinful. It wasn't just the looks that made him dangerous, it was the cocky confidence that dominated every move, every touch. And the frustrating yet ecstatic fact about the whole package was that he could back it all up…
Julia Campbell never knows what to expect with win-at-all-costs Brad De Luca. And she's starting to like it that way. She gave up safe, conventional relationships when she let the elite divorce attorney seduce her into his world. Now that he's determined to strip her naked of every inhibition, she's in danger of falling too deep and too fast.
But their affair begins to feel even more dangerous when a murder leaves a trail of suspicion that point straight to the mob…and Brad. When Julia is forced to make a choice, the consequences will take her further than she could ever have imagined.
ABOUT THE AUTHOR: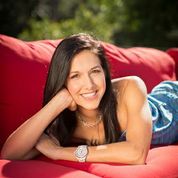 Alessandra Torre astonished the publishing world with the success of her first novel, Blindfolded Innocence. Initially self-published, the book quickly rose to the top of the charts on Kindle and Amazon where it attracted the interest of major publishing houses. Torre's captivating story about a young intern's sexual awakening has won rave reviews from numerous critics, bloggers and book reviewers, including Dr. Laura Berman. In her recent article "35 to Read After 50," Dr. Berman recommended Blindfolded Innocence as a must-read for book enthusiasts searching for a new fix after Fifty Shades of Grey.
http://www.alessandratorre.com/
http://www.amazon.com/Alessandra-Torre/e/B0095WFMGQ/ref=sr_ntt_srch_lnk_1?qid=1393445340&sr=8-1
http://www.barnesandnoble.com/c/alessandra-torre