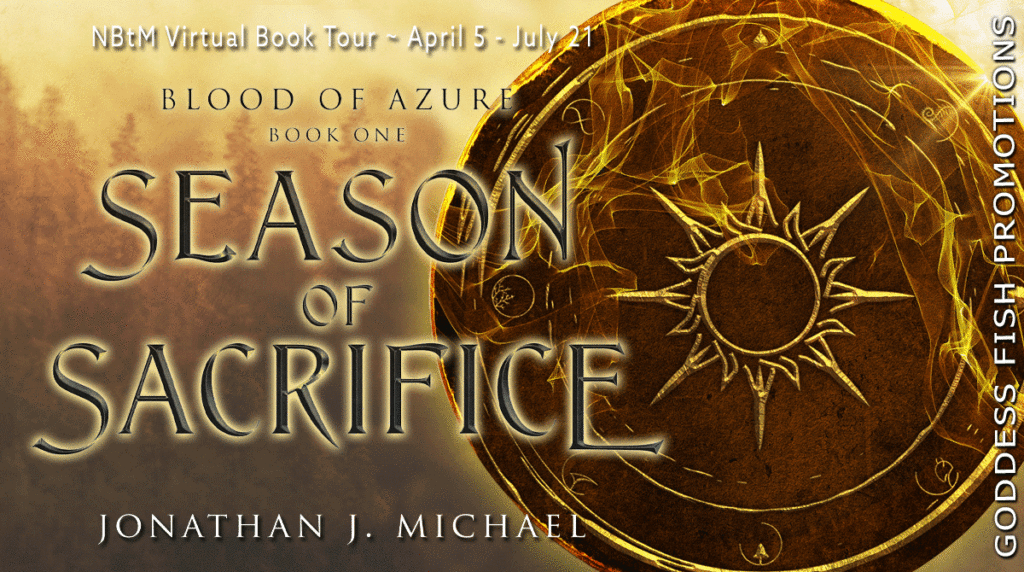 This post is part of a virtual book tour organized by Goddess Fish Promotions. One randomly chosen winner via rafflecopter will win a $50 Amazon/BN.com gift card. Click on the tour banner to see the other stops on the tour.
What group did you hang out with in high school?
High School? Meh… I can't really say I hung out with a group. I was casual friends with many stereotypes. Nerds, jocks, gamers, stoners, partyers…it didn't matter. What do you call the group that played some sports, got good grades, went to parties, and occasionally broke the rules? That's the group I hung out with. We all snowboarded, but none of us skated, so we weren't skaters. I don't know. Maybe I don't have a group.
What are you passionate about these days?
I'm passionate about being outdoors. Camping, hiking, exploring, that's what I enjoy. There's a chance I might start participating in an annual vacation run, running a half marathon in a different national park each year, which is not only good for my health, but should be extremely inspirational for writing.
If you had to do your journey to getting published all over again, what would you do differently?
There are too many things I'd do differently. Hindsight gives you the wisdom of a thousand yous. The primary thing I'd do differently is building a writing network prior to finishing the first book. I didn't even know what a Facebook Group was. I didn't know anything about marketing. I didn't know how to create or find an artist to create a marketable cover. I knew nothing about publishing. Had I started that process as I was writing the first book, I would be leagues ahead of where I am now. But…hindsight. We can only change how we approach the next one, and I've learned from each of those thousand mes by looking back at where I came from.
Ebook or print? And why?
I prefer eBook only because my eyes can read the screen easier than the pages of a book. Otherwise, a physical copy with the smell of the paper and having a bookmark to drop in…that is ideal. I've always wanted a vast library full of books, but my eyes just don't tolerate the words on a piece of paper without the proper lighting. And the proper lighting for me seems to only be sunlight. Anything dimmer, and my eyes struggle. So, I've shifted to eBooks.
What is your favorite scene in this book?
I have four main characters and follow many different points of view through the Blood of Azure series, so it's difficult to choose a favorite scene. But if I must, I have one character, Goose Greyson, who has a bit more of a light-hearted journey as he becomes more in tune with nature and learns to converse with animals. In doing so, he is forced to broaden his mind to tolerate the intelligence of a variety of different beasts.
There's one scene in Season of Suffering where Goose has found himself stranded on a sheer cliff with a daunting thunder blizzard on its way and a snow leopard looking for its next meal. It's a dire moment for Goose. A life-threatening moment. An unexpected savior comes to his rescue in the form of a mountain goat, and Goose struggles to grasp the nonchalance of the mountain goat as the beast easily traverses the sheer cliff. Goose already thinks himself a great hero, and to have to rely on a shaggy, dumb beast is beneath him. It's a great moment because of the duress Goose is under, the minor character growth, and the ridiculousness the mountain goat brings to the scene.
BLOOD OF AZURE SERIES

Four races with powers dictated by the seasons seek balance and prosperity. However, life instinctively primes itself for survival, and when one race commands the touch of death, all others fall in line. Tyranny plagues Azure as an immortal ruler governs the knowledge of the seasons and those wielding its power.

Four young protagonists, Stone, Jaymes, Goose, and Astor, each navigate their way to escape his shadow and reclaim their freedom. Simple ambitions for young souls. But little did they know, they would uncover the secrets the realm is built upon, and the unique talents they each carry. Their ignorance allows the knowledge of the seasons to escape into the world around them little by little, and with it, a power loosing anarchy upon the realm. A power most aren't worthy of wielding. It is up to Stone and his companions to tame that power and reclaim the balance.

Four seasons to balance the land. Four sages to balance the life.

SEASON OF SACRIFICE, BOOK 1

Courage is for the bold. It is not for Stone McLarin. He's been in hiding for four seasons after being orphaned by the Taoiseach. He doesn't care for the heroic antics of avenging his parent's death or securing his freedom. He only desires one thing—to protect his sister's life.

This proves challenging when his sister, Jaymes, possesses a rivaling power of decay to that of the tyrant ruler's. She's a threat to his dominance, and there will be no escaping his shadow.

When the Taoiseach manipulates his way into Jaymes's life and steals her away, Stone has no choice but to follow. He must venture into the heart of the tyrant's domain and figure out how to penetrate the impenetrable. And if he succeeds there, he will have to slay the most powerful man in Azure.

In a world ruled by decay, what chance does life stand?

Season of Sacrifice is part one of the Blood of Azure series—an epic fantasy full of grim encounters, heroic adventures, unique magic, and a captivating world to explore.

Author's Note: Contains explicit language and some graphic descriptions.

SEASON OF SUFFERING, BOOK 2

A villain in his own mind, Stone McLarin is labeled the hero for murdering a man.

Not only is Stone weighted down as a hero, but he's idolized by the dominant religion, and he's the sole protector of the knowledge of the ages. The pressure of the entire realm is on his shoulders.

Carib Reign, a shapeshifter building an army of immortals, plans to purge the Crimson Capital to find this hidden knowledge. His motive, to give the people of Azure the freedom they deserve.

With many adventures along the way, Stone will lead the charge to defend the Crimson Capital against the Immortal Army. Should he fail, anarchy is inevitable. Death for all Azure, a possibility.

Where there is life, death anticipates. But what if death is abandoned? Life will rebel.

Season of Suffering is part two of the Blood of Azure series—an epic fantasy with both light and dark hearts. You'll experience many fantasy tropes, clashing swords, unique magic, fantastical beasts, and a wide range of Azure's scenic terrain.

Author's Note: Contains explicit language and some graphic descriptions
Enjoy an Excerpt
The foul beast plows through the underbrush, giving none of his obstacles a chance for survival. And I'm in line to be one of them.
Its aroma swoops into my nostrils, and dizziness strikes momentarily. I cannot see straight. I don't remember the last encounter being this severe. I suppose, like any living thing, we're not all made alike. And this one reeks.
The Cryptid hardly acknowledges me as I wobble in place. He pushes off me as if I were a tree and he were trying to get some leverage to burst forward. His meaty claw shoves right through me and lashes at my lower shoulder. A loud sound curdles from my throat. It's an odd feeling these days—to use my vocal cords.
The beast stops in its tracks and turns to face me.
"Friend." I speak, hoping it understands this language.
Its dark eyes glaring. Its teeth baring. Its smell daunting. It stands rigid and unmoving. An apex predator. A long moment passes as we both maintain eye contact.
"No time. Friend." It finally replies, then turns to leave.
"Wait! I can help. Are there more of you? In danger, I mean."
It looks over its shoulder with a subtle nod. Teeth still baring. Aroma still daunting. But its eyes are sad.
"Let me help."
"Run." It turns and hurdles through the undergrowth in a rush, disappearing behind the wood giants.
About the Author: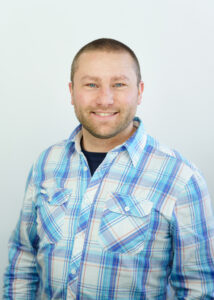 Jonathan J Michael was born and raised in the greater Seattle area in the scenic state of Washington. Jonathan is an advocate of science, nature, and exploration, which has a heavy influence in his debut series, Blood of Azure.
When I drive down the freeway, I often want to veer onto the backroads and head for the mountains. When I'm at an evening gathering, I'm eager to step outside and gaze at the stars. When I'm on a ferry, I'm at the guardrail staring into the depths wondering what kind of leviathans lurk below. I'm an explorer, and since I'm not on the next Crew Dragon headed for the ISS, fantasy novels let me have what I seek. I write to explore a world of wonder.
~ Jonathan
Website | Facebook | Instagram
Buy Season of Sacrifice and Season of Suffering at Amazon.