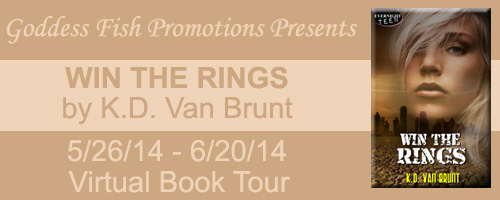 This post is part of a virtual book tour organized by Goddess Fish Promotions. The author is awarding a $50 Amazon or Barnes and Noble GC to one randomly drawn winner via the rafflecopter at the end of this post. Click on the tour banner to see the other stops on the tour for more chances to enter.
BALANCING LIFE, WORK AND WRITING
For the vast majority of novelists, writing is not their full time job. Most of us have day jobs somewhere, and writing is what we do when we're not doing our nine-to-five. Many of us also have spouses and kids, with all of the responsibilities and time commitments that entails. How do you juggle those things without dropping one of the balls? Here are some practical rules that help me:
1. Don't lose your job. As passionate as you may be about writing, don't let it interfere with doing your job. As hard as it is writing around your day job, it would be even harder if you get fired. What you need to do varies based on the job situation, but for me, except during lunch, I don't work on writing related tasks while at work. Period.
2. Stake out your alone time. The act of writing is a solitary affair. You need to find a block of time when you can regularly withdraw from the world and family and write. For some, that's at night after the kids have gone to bed. For me, it's early in the morning during the week. I regularly arise before dawn and I'm at the keyboard by five a.m. I put in a couple of hours or so, head to work, and then I edit/work on my website at night as time allows. The key is that your personal writing time must be regular and meaningful in length.
3. Create writing together time. Yes, the actual act of writing is a solidary affair, but that doesn't mean your spouse can't be involved. My wife reads and edits all of my stuff. Over dinner, we'll debate plot points and characters, fine points of grammar, and brainstorm crazy, 'what if this happened' ideas. Try to involve the important people in your life in your writing, at least on some level.
4. If it was easy, everyone would do it. Writing while working a separate, full-time job is darn hard. There are no two ways about it. There's only so much time in a day, and if you're going to be spending meaningful parts of your day writing, that probably means you're going to have sacrifice something else to free up that time. That something is different for each person. The point is: you're probably going to have to make some tough choices and let go of something that's otherwise important to you.
5. Be flexible. The demands of job and family are not steady and predictable. Some days writing has to take a back seat. Recognize this situation when it happens, just put down the pencil, and don't sweat it.
6. Have realistic expectations and persevere. Trying to get that novel done while juggling everything else in life is often compared to running a marathon. And it is. It's not going to happen overnight. It's going to take more than NaNoWriMo in November, so settle down for the long haul and concentrate on just putting one foot in front of the other. Along the way you can be certain that there will be times when you will be tempted to give up and toss your writing aside as a waste of time. I've done that before and regretted it later. Find a way to suck it up and stay the course.
Jace has been the property of the U.S. Army since they found out about her when she was five, and now she has become one of its most valuable weapons. But Jace is not the only one of her kind. Gray is one too, but with the help of his sister, he has spent most of his sixteen years hiding from the Army.

Now, the Army has found out about Gray and they cannot allow him to roam free. Operating on the theory that it takes one to catch one, Jace is send out with a special ops squad to hunt Gray down. But Jace is not the only one pursuing Gray, and the competition is after her too. What ensues is a desperate chase through city after city as duty and honor collide with love and sacrifice.
Now enjoy an excerpt:
I'm sitting in a Starbucks near Fenway Park in Boston with one hand wrapped around a warm caramel macchiato and the other scrolling through websites on the iPad Nia bought me with some of our loot. We've relocated to a HoJos near Fenway Park, where we plan to stay for a week before relocating to another place.
On a whim, I Google my name, something I haven't done in a long time. In the past I've never really dredged up anything remotely interesting. This time, though, I'm surprised at the number of hits—the full spelling of my first name is Grayson, and Jesus, there can't be many people with that oddball name. As I've complained to Nia before—my God, what were Mom and Dad thinking? I've spent my life wishing I had a bland name like Jack or John, anything but Grayson. What does it even mean? The son of Gray, like the color?
Sighing, I skim down the list of hits and there it is. I see me—Grayson Edward Price. I tap the entry and I'm redirected to the website for the National Center for Missing & Exploited Children. I gasp. I've never seen this before. On the screen appears a picture of me when I was five. The page has my date of birth, a physical description, and couple of sentences on my story. It says I was kidnapped by my sister. I read the next sentence and freeze, unable to breathe—I was reportedly seen last year in Dallas. Yes, we were in Dallas for a month before moving onto Houston, but who would recognize me in Dallas? Nia is going to freak over this.
Nia let me go out by myself today, mainly because she's feeling under the weather, and she knows there's few things more boring and depressing than being confined to a hotel room with a sick person. But if I show her this reported sighting, I can kiss good-bye to ever going out alone again until I'm like thirty-seven. As I'm grappling with this dilemma I overhear two boys talking at the table next to me.
"Come on Parker, we've got ten minutes to get back to school before lunch ends," one boy says.
"Nah, I'm skipping," the kid named Parker says. "Let's hang out at my place."
"Can't, I got too many UAs," the other boy says, before screeching back his chair to leave. Parker pulls out his phone to make a call, but fumbles it and the phone clatters to the ground by my foot. I pick it up and hand it to Parker.
"Thanks man," he says to me.
"You're welcome." On a whim, I hold out my hand. "I'm Gray."
"Parker." He takes my hand, and I give him a firm shake just long enough to acquire him and pull through everything in his pockets.
I have an idea; something fun I can do to salvage this day. After Parker leaves the store, I head for the bathroom to check out what I got. Parker Birch, I discover, is a seventeen-year-old junior at Fenway High School down the street. He doesn't have a girlfriend—bummer, but he seems to be relatively well liked at school, at least that's what he thinks. He'll do. That seals it. I'm going to spend the afternoon going to high school.
K.D. Van Brunt has been writing professionally his entire career and has published an extensive list of nonfiction works. Win the Rings is his first fiction book. When not writing, he reads and listens to audiobooks during his daily drive through the sea of gridlock that is commuting in and out of Washington, DC. A long time resident of Maryland, he can often be found tromping around the many civil war battle sites in the area. To find out more about K.D. Van Brunt, including bonus content relating to Win the Rings, check out his website–www.kdvanbrunt.com–and follow him on twitter–
@KDVanBrunt.

Twitter: @kdvanbrunt

Website: www.kdvanbrunt.com

Video trailer: http://www.youtube.com/watch?v=fNMk5OMYji8

Amazon: http://www.amazon.com/K.D.-Van-Brunt/e/B00IUFSVCG/ref=ntt_athr_dp_pel_1

Barnes & Noble: http://www.barnesandnoble.com/w/win-the-rings-kd-van-brunt/1118943943

Publisher: http://www.evernightteen.com/win-the-rings-by-k-d-van-brunt/

Goodreads: https://www.goodreads.com/book/show/21395951-win-the-rings

Facebook: www.facebook.com/KDVANBRUNT