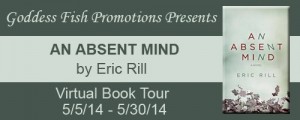 This post is part of a virtual book tour organized by
Goddess Fish Promotions
. One commenter will win a $50 Amazon or Barnes and Noble gift card. Click on the tour banner to see the other stops on the tour.
Balancing Life and Writing: The Writing Process
Just as in doing research, there is no balance in my life when writing my novels.
It usually takes me three months from when I first sit down at the computer until I am ready for the editing process.
My days are pretty much the same. I wake up very early, around 5:30 or 6:00, and either go for a run or go to the gym, depending on the weather. I put classical music on my iPod—not the best for aerobic activity, but it serves as a quiet background as I gather my thoughts from the day and night before. After a quick breakfast, I collect the scraps of paper that I jot notes on, that are scattered throughout the house. Then I stop back in my bedroom and try to make out the scribbles that were written the night before in a semi-comatose state.
Most nights, ideas come to me as if they are channeled from somewhere. Now I am not one of those people who believe that channeling is possible, but I really have no explanation for what presents itself in the middle of the night, that prompts me to pick up the flashlight on the bed table, grab for the pad and pen, and write what will sometimes take a while to decipher, if at all, in the morning.
After making the rounds of the house and gathering my notes, I sit down at the computer and begin to write. Some days I look at my watch and it's time for lunch. Some days I look at my watch and it's time for dinner. I am so immersed in the book that unless I am interrupted, which is not often as I turn off my cell phone, the first hint I get that it's time to quit, is when the writing starts to get stale. Sometimes I try to force it, but then realize that all that will accomplish is bad writing.
At that point I am ready for a glass of wine and a light dinner. When I do go out for dinner, which isn't often, my friends are polite, but they know my mind is not there and they forgive me, waiting until my real life gets back to normal—after I am finished with the editing process.
A riveting new novel from Eric Rill, author of Pinnacle of Deceit and The Innocent Traitor, is about a race against time. The ticking time bomb is Saul Reimer's sanity. His Alzheimer's is going to be the catalyst that will either bring his family together or tear it apart.
About the Author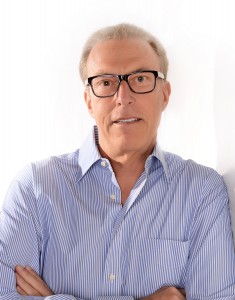 Eric Rill was born in Montreal and graduated from Cornell University with a Bachelor of Arts, and from UCLA with an MBA. He held several executive positions in the hospitality industry, including president of a global hotel group. His hobbies include trekking, scuba diving, and collecting antique carpets. Eric has two sons and divides his time between his residence in Panama and international travel. You can reach him at his website at: www.ericrill.com
Buy the book at Barnes and Noble or Amazon.