Long and Short Reviews welcomes Holley Trent, whose latest release Back to Storafalt was recently released. Back to Storafalt is set in the same world as Teaching the Cowboy. The stories are the romances of two different couples, but previous characters tend to pop up—at least in name—again and again in Holley's series.
Holley Trent is a pseudonym for a mom with two small children at home. Holley and Trent are family names—she picked one from both sides of her family tree, both from the same generation.
I asked her what her schedule was like when she was writing.
"I've got two young kids at home. The only 'schedules' to be found in this house are the ones that come printed in the newspaper with the television program listings," she said.
She did admit though that she is much more productive when she is racing a timer.
"If I just sit down at the computer and try to writer without having a word count goal, I can't muster up motivation," she told me.
Holley is a self-admitted pantser, and she thinks it probably drives her publishers nuts.
"When I contract a project on proposal, the manuscript I turn in NEVER looks like the synopsis I initially pitched," she explained. "The thing is, sometimes I don't know how a character will really behave in a certain situation until I've dragged them through several chapters of the story. Sometimes, I'll think, 'He wouldn't do that. That's out of character,' so I go in a different direction than I originally planned.
I always know how a book will end, but…I just don't know what's going to happen to the characters to get them there."
Those are the times she usually gets stuck in her writing. To unstick herself, she usually skips to the end and writes backward to the part she left dangling. By that time, she knows what needed to happen in that scene.
"What comes first," I wondered, "the plot or characters?"
"I build stories using inspiration for both. In worlds that already exist, I may already know who the characters are because they appeared in a previous story. All I have to do is figure out what their romance conflict will be. Other times, I have a trope or conflict in mind and build characters to suit the story."
Holley told me she thinks her particular brand of humor is a bit atypical for contemporary romance as it can be somewhat dry and leans heavily toward dark humor.
"I don't shy away from sarcasm, and some "pure" romance readers aren't used to that. I think my edgy humor is pretty common for paranormal romance, but I do try to stand out by offering unique perspectives on the same-old stuff. I say this all the time, but my style early on was heavily influenced by folks like Janet Evanovich. She pulls no punches with that quirky sense of humor, and reading her work emboldened me to develop my own distinctive author voice."
Finally, I asked, "What advice would you give a new writer just starting out?"
"Actively seek out feedback from knowledgeable, honest people. They don't need to be experts on publishing, but they should have a good gut feeling about what makes a good story. I understand the drive to hit the ground running and to get your work into the hands of readers as soon as possible, but unlearning bad habits is really difficult. Understand your craft and what your genre's conventions and expectations are before you launch that first work or send it out to an agent or editor. You'll save yourself a lot of time and angst."
***GIVEAWAY: Enter to win e-book copies of Holley's Storafalt stories Teaching the Cowboy and Back to Storafalt. Leave a comment telling Holley what you love about small town romances. One random commenter will win. Contest will remain open for two weeks. Good luck!***
The last time Justine Eklund had heard from Gray Voss was when he'd agreed to take her to her sister's wedding. He stood her up. Twelve years later, he's back in Wyoming as the new owner of Storafalt's only pharmacy. He didn't come alone, though. He brought along the small cowboy town's best-kept secret—his preteen son, Danny.

Gray wants to pick up where he left off. He never stopped loving the beautiful rabble-rouser, and thinks she'll fit seamlessly into his little family. Justine yearns to reignite that old torch, but she's wary. She's not convinced her high school sweetheart will stick around.

Storafalt's only school is on a rapid decline, so Gray may have no choice but to return Danny to the life they built in Austin. If he goes, there's no way Justine can go with them. Unlike Gray, she's rooted too deeply to leave.
About the Author: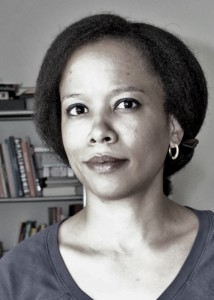 Holley Trent is a Carolina girl gone west. Raised in rural coastal North Carolina, she currently resides on the Colorado Front Range. She writes contemporary and paranormal romances ranging from sensual to erotic. Her books combine sizzle with sass and feature casts as diverse as real life.
In addition to participating in the hot, multi-author Den of Sin series and self-publishing the Shrew & Company and Natural Beauty series, she has more than a dozen stories available from her publishers Crimson Romance, Lyrical Press, and Musa Publishing.
When she's not writing, she's probably on Twitter snarking about the human condition. Follow her at @holleytrent.
Website ~ Blog ~ Facebook ~ Twitter ~ Contemporary romance new release newsletter ~ Paranormal romance new release newsletter