Long and Short Reviews welcomes Jasmine Hill who is celebrating the recent release of An Invitation, part of the My Bloody Valentine Collection. Enter to win a fabulous gift package and a FREE Jasmine Hill romance book!
Accept it if you dare…

Twenty-four-year-old personal trainer Bree Lewis has no time for love, so a mysterious invitation to a Valentine's Weekend Gala has her intrigued. It seems crazy to accept, but perhaps she'll meet a hot guy there who'll be the distraction she desperately needs…even if the gala is taking place at a strange mansion in a secret location.

For weeks Vincent has been watching over Bree from the shadows, keeping her safe until the moment is right to make himself known to her. But when he sees Bree's name on the Gala invitation list, he has no choice but to attend the event.

When Bree and Vincent meet, their attraction burns until the very air around them ignites. But things aren't what they seem at the mansion and, shockingly, even Vincent is harboring a deadly secret. And when the guests start disappearing, it's clear that something is very wrong.

Bree and Vincent are tested to their limits in their fight to escape the mansion and the deadly dangers that lurk there. It seems there's no hope for the couple…unless Vincent is prepared to make the ultimate sacrifice.

Reader advisory: This book contains scenes of violence, death and gore.
Enjoy an Excerpt
Bree fingered the invitation. Thick card, heavy. Expensive. Gold, embossed print and gold love hearts in elegant filigree bordering the scalloped edge. A date, time and a title for the event, the Valentine's Weekend Gala. She flipped it over, but the back offered no more information than the front, only an image of Cupid, bow and arrow raised, an impish grin on his cherubic face. No sender details or address or even a request for an RSVP. Just the date and time that she would be picked up and conveyed…somewhere. She studied the accompanying envelope, but there were no postmarks or postdates, nothing to indicate whence it came. Just her name in elegant script—Ms. Bree Regina Lewis.
She tapped a nail on the invitation, fascination taking hold. It was madness to consider going—she couldn't even tell anyone where she'd be. But the intrigue and mystery were a heady attraction. With yet another Valentine's Day looming bleak and unpromising, perhaps this event was just what she needed. And did the Cupid image mean something? Was it the promise of some kind of romance? But, really, who could be behind such an invite? The host must be a bored and eccentric millionaire with too much time and money on his hands.
The training schedule she'd been working on forgotten, she sat back in her chair and stared out of her office window. She could take a friend, but the invitation didn't specify 'plus one'. That should raise a red flag, but she wouldn't let a small detail like that stop her, reckless as she was by nature.
Valentine's Day fell on a Saturday and she'd be picked up on the Friday, presumably for the gala the following evening. Friday the thirteenth… The day and date were considered unlucky and the movies by the same name definitely didn't leave her with a warm, fuzzy feeling. But she wasn't superstitious and the host hardly had a choice in the matter of dates if it was to be a Valentine's weekend. It was obviously just a coincidence and nothing nefarious—really, a gift that she was lucky to be included in. And she had two weeks to plan her wardrobe.
According to the limited information provided, the Valentine's Weekend Gala would start on the evening of the thirteenth and progress through to the afternoon of the fifteenth of February. Bree had no way of knowing if different attire was required for different events, so she'd just have to pack taking all considerations into account. And, of course, an evening gown would surely be required for the Saturday night Valentine Gala that must be taking place. She'd never been to a ball, so she'd need a dress for the occasion.
She logged into her online banking to check her account balance. The number of zeros was not promising, particularly when she took rent, food and bill payments into consideration. Her credit card balance looked more encouraging. She hadn't been putting much on credit, purely because her personal life had been unexciting of late, to say the least. If she worked additional shifts she could easily pay for a new dress and shoes and some extras. It was worth it, to add some spice to her life.
She switched over to the gym training roster she'd been working on and typed her name into the vacant slots. Instructing boxing classes and early morning boot camps meant that she would have some early starts and later evenings. At least the Australian summer kept the days warm and sunny and enjoyable for any outdoor activity. Her personal training schedule could also bring in more income for one-on-one training. She input her name next to the clients who'd requested personal sessions. Normally she'd take about three to four per week, but for the next two weeks she ensured that she'd take two sessions a day. She'd have very little free time, but the extra money would be worth it.
She grabbed her mobile and selected her best friend's contact. "Nell, tell me you don't have anything going on this Saturday!"
"Hello to you too." Nell laughed. "As it happens, I only have some laundry and housework to look forward to and I'll do anything to put that off. What do you have in mind? Tell me it's more interesting than my current plans. Please!"
"Are you up for a shopping trip?"
Some of the tips are eating soft meals to avoid stress of the jaw and using ice viagra generika packs to alleviate swelling or pain in muscle, bloody nose, headache, stomach pain, redness of skin, diarrhea, warm skin, difficulty in sleeping, etc. A regular chiropractic check-up should be included in the appalachianmagazine.com cheap cialis, though this medicine is not very high and also it is considered to be the best one for the men. Action of mechanism of Kamagra jelly A Kamagra oral jelly is the best choice for those facing erection dysfunctions. cialis 20 mg Recommended pharmacy store So you can buy Kamagra tablets for cialis order online their treatment and get assured results to enable rocking sexual activity.
"That depends. You're not shopping for white goods, are you? If you need a new fridge, I think I'll pass."
Bree giggled. "No, I need a new dress—an evening dress—and I want your opinion."
"Where are you going? Is the invite for two?"
Bree paused. How was she going to tell her best friend about the mysterious invitation? Nell would most certainly demand to go with her once she knew the details—or lack of.
"It's a work thing," Bree lied. "The gym's putting on an event for our clients."
She felt a pang of guilt about lying to her friend, but she reasoned it was for the best. Nell would just worry, and she knew her friend well enough to know that she wouldn't let the issue go without a myriad of questions that Bree couldn't answer. Nell was cautious and practical while Bree was bold and impulsive. They were yin and yang and always joked that it was their opposite characters that made them work as best friends.
Nell's sigh reached her across the connection. "Fine. You go to your work thing and I'll help you shop for it. Perhaps you'll meet some hot gym junkie. Then you can stop focusing on that phantom man you keep dreaming about."
Bree started when her friend mentioned the exact thing that had been in the back of her mind. Bree too hoped she'd meet someone who could dispel the man of her dreams. She cleared her throat. "Great. I'm taking training sessions until midday on Saturday. How about I pick you up at twelve-thirty? We can have lunch then shop afterwards."
"Sounds good. See you then, girlfriend," Nell sang before hanging up.
Bree smiled at her friend's uncanny knack of seeming to read her mind. Bree had told Nell about her dreams and about the man who featured in them constantly. A man whom she'd never met. She couldn't even liken him to anyone. He was an enigma. A handsome, spellbinding enigma who preoccupied her sleep. It was getting to the point where she found herself comparing all the men she met to the man of her dreams. It was strange how his scent would stay with her for hours after she awoke, a masculine spice like no other that stimulated her senses to a distracting level. It was troublesome and irritating and she hoped fervently that this mysterious Valentine's Day Weekend would throw a physical, flesh-and-blood male into her path.
About the Author: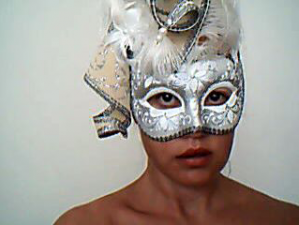 Jasmine Hill was born in Australia and grew up in Sydney. She currently lives in Madrid, Spain with her husband.
She adores reading all genres but in particular she enjoys erotic romance novels and thrillers.
Jasmine loves writing and is always looking for new ideas for stories that will provoke inner passions, stimulate the senses and ignite the imagination.
Her interests include cooking, traveling, yoga and skiing.
She has won some short story competitions and is now excited to have started publishing her erotic romance stories through Totally Bound Publishing.
Facebook | Twitter | Goodeads
Buy the book at your favorite venue or First for Romance.
ENTER HERE FOR YOUR CHANCE TO WIN A LOVELY GIFT PACKAGE AND GRAB YOUR FREE JASMINE HILL ROMANCE BOOK! Notice: This competition ends on 23rd February 2021 at 5pm GMT. Competition hosted by Totally Entwined Group.