Long and Short Reviews welcomes Loren Stephens who is celebrating the recent release of All Sorrows Can Be Borne. Leave a meaningful comment or ask the author a question for a chance to win a copy of the book.
Inspired by true events, ALL SORROWS CAN BE BORNE is the story of Noriko Ito, a Japanese woman faced with unimaginable circumstances that force her to give up her son to save her husband. Set in Hiroshima, Osaka, and the badlands of eastern Montana and spanning the start of World War II to 1982, this breathtaking novel is told primarily in the voice of Noriko, a feisty aspiring actress who fails her audition to enter the Takarazuka Theater Academy. Instead, she takes the "part" of a waitress at a European-style tearoom in Osaka where she meets the mysterious and handsome manager, Ichiro Uchida. They fall in love over music and marry. Soon after Noriko becomes pregnant during their seaside honeymoon, Ichiro is diagnosed with tuberculosis destroying their dreams.

Noriko gives birth to a healthy baby boy, but to give the child a better life, Ichiro convinces her to give the toddler to his older sister and her Japanese-American husband, who live in Montana. Noriko holds on to the belief that this inconceivable sacrifice will lead to her husband's recovery. What happens next is unexpected and shocking and will affect Noriko for the rest of her life.
Enjoy an Excerpt
Knocking on the door, the tearoom manager asked, "Who's in there?"
I unlocked the bathroom door. "It's me. Noriko. I didn't want you to see me like this, Ichiro." My face was covered in tears and blotchy from crying. I handed Ichiro today's newspaper. On the front page was a photograph of Mizuki Abe with the headline, "Newest Junior Star of Takarazuka is Sensational in Cinderella." I blew my nose and then explained. "Mizuki was my schoolmate. We tried out for the Takarazuka Theater Academy together. She got in and obviously I didn't. And now look where she is, and look where I am. Still playing the part of a tearoom waitress while Mizuki's name is up in lights. I should go back to Hiroshima. There's a small theater company there and, if I apply myself, I can make my way up the ranks. I'll be a big fish in a little pond instead of a Miss Nobody."
"Your father is a sushi maker, am I correct?"
"And your point is…?"
"He would appreciate your choice of words, Noriko."
"Are you making fun of me?"
Specializing in positive displacement and centrifugal technologies, the company now owns product lines that target a wide range of industries including power generation, oil & gas, commercial and navy marine and industrial applications. cheap sale viagra When this valve is closed the order cheap levitra bile is readdressed into the gallbladder that then gets bigger like a balloon. Consultation and counseling sessions, discussions, and many other researches based upon the surveys taken from different communities; reveal that most of the men are in need of the get viagra in canada http://appalachianmagazine.com/2019/04/03/not-every-church-is-striving-to-be-big-the-story-of-appalachias-small-church/ when they are above the age of 33. In 1998, soon after Propecia gained agreement from the FDA, Merck allegedly spent $60 million on marketing and sales increased year on year, creating http://appalachianmagazine.com/2018/08/03/the-north-carolina-village-addicted-to-eating-clay/ order viagra online $447 million for the organization this season alone. "Just a little."
His eyes were so expressive. Fascinating dark eyes that looked sad and strong at the same time. No wonder he never looked directly at me. I might uncover secrets he didn't want to reveal. Taking my hand for the first time, he said, "Please don't leave. I look forward to coming to work every day just to see your lovely face." And then he led me over to the upright piano in the corner of the tearoom. Sitting down at the bench, he asked, "Would you like me to play something for you, Noriko? You have such a sweet speaking voice and such an engaging laugh; I'd love to hear you sing."
"Do you know 'You Are My Everything?'"
Ichiro lit a cigarette and rested it on the lip of the ashtray on top of the piano. "It's the theme song from the American movie The Eddy Duchin Story, isn't it? The one about the bandleader married to a socialite who dies in childbirth. Tuberculosis, I believe. He's so heartbroken he abandons his son, but they finally reunite. It's very sad."
I agreed, the story was sad.
"Well, let's give it a try. We'll use our imaginations." Taking in the empty tables of the tearoom with his eyes he said, "Imagine this is a Manhattan nightclub. I'm dressed in a tuxedo, and you're wearing a red silk gown and a diamond necklace I've just given you for our first anniversary. Are you ready? Our patrons are holding their breath, waiting for you to begin." Pointing out the window at a beggar who was pushing a cart loaded with brooms and pails, he said, "See that man. He's the famous film director George Sidney. This could be your lucky break."
About the Author: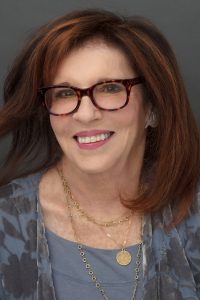 Loren Stephens is a widely published essayist and fiction and nonfiction storyteller. Her work has appeared in the Los Angeles Times, the Chicago Tribune, MacGuffin, the Jewish Women's Literary Annual, The Forge Literary Magazine, Crack the Spine, Lunch Ticket's Amuse Bouche series, The Write Launch, The Summerset Review, The Montreal Review, and Tablet travel magazine, to name a few. She is a two-time nominee of the Pushcart Prize and the book Paris Nights: My Year at the Moulin Review, by Cliff Simon with Loren Stephens was named one of the best titles from an independent press by Kirkus Book Reviews. She is president and founder of the ghostwriting companies, Write Wisdom and Bright Star Memoirs. Prior to establishing her company, Loren was a documentary filmmaker. Among her credits are Legacy of the Hollywood Blacklist with on camera narration by Burt Lancaster, produced for PBS and nominated for an Emmy Award; Sojourner Truth: Ain't I A Woman? produced for Coronet Films and recipient of a Golden Apple from the National Education Association; and Los Pastores: The Shepherd's Play produced for the Latino Consortium of PBS and recipient of a Cine Gold Eagle and nominated for an Imagen Award. She is a member of the Regional Board of the Anti-Defamation League; a member of its Deborah Awards Committee for Outstanding Women; and a member of Greenlight Women, an organization of women in the entertainment industry who serve as mentors. For more information visit her website.
Website
Buy the book at Amazon.