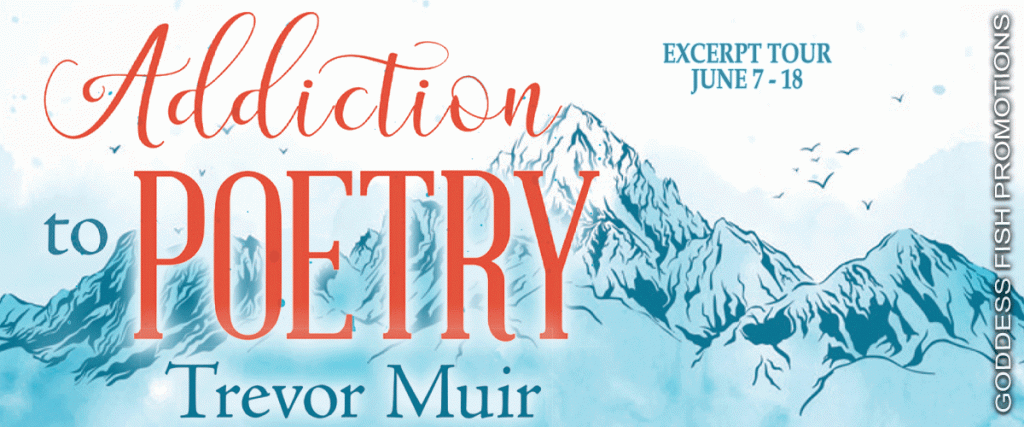 This post is part of a virtual book tour organized by Goddess Fish Promotions. Trevor Muir will be awarding a $15 Amazon or B/N GC to a randomly drawn winner via rafflecopter during the tour. Click on the tour banner to see the other stops on the tour.
This book is a compilation of all the poems I have written in my life. Each one comes from a very personal place within me. Some of the poems truly show me at my most fearful, sad, and lonely moments in my life, and others are examples of how I was feeling at a time when I was desperate and lost all hope.

Some are of love, hope, a general wonder or curiosity, and accomplishment, and others came from the experiences of people closest to me.

I have added a page that briefly describes where the inspiration for the poem(s) came from, to help better tell the story. For me, poems and writing became a personal outlet. They have given me a safe way to express my thoughts and feelings.

I hope you enjoy them. If they are at all relatable than that's even better. I hope that those who read these, and identify with them, will see that no matter how rough life may seem at any given time, it can get better if you just keep going.

Although the poems within these pages may be a bit random and unorganized, as is my life sometimes, they are raw and real. They are as I wrote them at that time.

I want to thank everyone who has taken the time to read any or all of them, and I hope you enjoy them as much as I am sure my Mom will.
Enjoy an Exclusive Excerpt
When you look into a mirror
This was a bit random. I was reflecting on a time in my life when I couldn't bear to look at my own reflection. I just had such low self-esteem. I was full of fear and shame, and guilt had become my norm. I did some things to change my life and overcome those feelings, and one day I realized I was looking into my own eyes in the mirror without the negative emotions I had felt most of my life. This prompted me to write the poem. – Trev
When you look into a mirror, do you see your face?
Or has someone unfamiliar seemed to take its place?
Can you look the person in the
mirror directly in the eyes?
Or do you have to look away because
they know your lies?
Does the person in the mirror look
at you with disrespect?
Is there shame and sadness in their
face that you seem to detect?
Do you ever turn the lights off when
you're looking in the mirror?
With the hope that when they're on
again, the face will disappear?
Do you ever fear the morning most and feel quite
insane, because the person in the mirror
wants to haunt you once again?
If you look into a mirror and do not see
your face, because someone unfamiliar
has seemed to take its place,
Just stare at the reflection, and say I'm proud of you,
And I'll always love you very much,
no matter what you do!
Say this every morning and every afternoon,
Then the face that's unfamiliar
will disappear quite soon.
Just focus on becoming who you really want
to be, and the face that's in the mirror
will be the one you want to see.
About the Author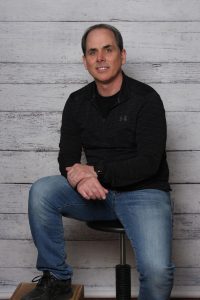 Trevor Muir grew up in Elmworth, a small farming community in Northern Alberta. He learned at an early age the importance of family, friends, and community.
He also learned that working hard and being kind were essential to getting ahead but giving back to others was truly what life was about.
His life has led him down many paths that he could have never imagined, and he has had the opportunity to meet some of the most amazing people on the planet.
He strongly believes in sharing experiences in the hopes that it will help others to see they are not alone, and inspire them to become the best version of themselves.
Website
Buy the book at
Amazon
,
Amazon CA
,
Bookshop
,
Chapters Indigo
,
Barnes and Noble
,
Book Depository
,
Kobo
,
Smashwords
, or
iBooks
.