Leave a comment for a chance to win a digital copy of Karma Visited.
A Funny Thing Happened on the Way to Promotion
An author shouldn't wait until the book is already on sale before she starts promoting it. Once you know that the book is going to happen, start your promo. Use excerpts, interview your characters on your blog, play with the title, talk about the conflict the characters face and just make people curious.
Find friends who are willing to keep the discussion going about your book on FaceBook, Twitter, Google-plus, and other social networks. The conversations shouldn't be constant sales pitches or claims of the next great best-seller (even if that might one day come true). Post a pre-release book trailer on YouTube. Publicize your future work by building people's curiosity; let readers look forward to your book's availability.
Create a good tag line for your book, make it short enough to use on Twitter. Post your book cover on Pinterest, use it as your avatar on Facebook. If you have a pre-order site, publicize it on social networks and as a signature line for your email. Set up a virtual book tour to start before the book's release date. Distribute bookmarks with your book's cover and blurb. Run a contest for a giveaway as soon as the book is available – run the contest in advance. If Beta readers wrote blurb or reviews, post those.
By the time your book is available, people should be salivating to buy it.
That being said, sometimes cryptic pre-publicity attempts has unexpected consequences. A funny thing happened on the way to publicizing my book's title…
I started writing my latest novel using the working title of Dream Walker. As I wrote the story, a paranormal suspense, I realized the title was misleading. My publisher and I had several discussions about what I would change it to. We both agreed that the word Karma needed to be prominent – it fit the story. I toyed with several ideas for a second or third word, one of these ideas wound up being my eventual decision – the book's title is Karma Visited.
For at least three weeks I had commentary regarding Karma on my Facebook page. I had an ongoing discussion about Karma with a relative, I posted fun filled graphics from a website devoted to Karma, and I asked the question "Do You Believe in Karma?" Then I had a minor disagreement (offline) with a neighbor about something totally unrelated. Someone else saw the reference to Karma on my page and made an assumption… Oy vey!
This book, my tenth novel with Vanilla Heart Publishing, is scheduled for release mid-September. I am once again posting the question "Do you believe in Karma?" and I've started blogging bits and pieces. A few nights ago my cats "hacked into my blog" and posted an interview they did of a pussycat character in the book. Friends have commented on the mesmerizing book cover and I've been posting it everywhere.
I've worked promo on each of my previous books and never had anyone misread a book's title before. I can't help but chuckle as I wonder if should chalk this one up to unexpected pre-publicity.
###
About the Author: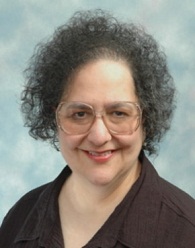 Chelle Cordero writes stories of Passion and Suspense. Vanilla Heart Publishing has published nine Cordero novels:
Bartlett's Rule
;
His Lucky Charm
;
Within the Law
;
Courage of the Heart
;
Final Sin
;
Hostage Heart
;
A Chaunce of Riches
;
Common Bond, Tangled Hearts
; and
Hyphema
. She is currently working on her tenth novel and promises another action packed adventure and heartwarming love story. Chelle has been writing both fiction and non-fiction for the bulk of her adult life and has been with Vanilla Heart Publishing since early 2008.
Chelle Cordero maintains an author's blog at http://chellecordero.blogspot.com/, a promotional blog at http://cce613.xanga.com/, and offers a weekly writing workshop for Kindle Blog subscribers at http://bit.ly/pILcG. Her website http://ChelleCordero.com offers information on all of her books and her appearances.
Be sure to LIKE Chelle's FaceBook page at https://www.facebook.com/AuthorChelleCordero and follow her on Twitter at https://twitter.com/ChelleCordero. You can email Chelle at ChelleCordero(at)gmail.com.
Chelle lives in the northeast with her husband, Mark, and family. They have two adult offspring. Jenni (& Jason) and Marc (& Trish); they also live with three mischievous and spoiled pussycats, one of whom has taken up permanent residence on Chelle's desk. Chelle is a full-time freelance journalist for multiple publications; her articles appear regularly throughout North America and she writes a monthly column on NYS Emergency Medical Services issues as a NYS Emergency Medical Technician (First Responder News).
My life changed after I died.

It's not like I had any special powers.

They just didn't understand me.

They underestimated me.

I had a gift.
Excerpt
Tears streaked down her cheeks and left lines on her soot stained cheeks. I rested my hand on hers and hoped she felt at least a little bit of comfort. The children were safe, she made sure of that. I let her know I admired her bravery. She appreciated the compliment, for just a moment, and then fear grabbed her again.

She stood again and tried to shake the bars free from the window. Safety bars. Those bars were meant to keep evil out and now all they did was trap her in. Luckily the little ones could squeeze between the wrought iron rods and she dropped them to horrified bystanders on the street. She understood that there was no way she could escape, but she was determined to save the children.

One by one she made sure that her charges would be alright, they were safe. And now it was time for her to die, but now the fear of how she would suffer terrified her.

Coughs seized her body as she sank back down to the floor and cried some more. Flames were licking the walls. There wasn't much time left. We were both scared, but I knew I had no reason to fear for myself.
We could hear the sirens of the approaching fire trucks, but there wasn't time. Her eyes were haunted as she looked at me and I prayed that the smoke would claim her before the flames. My prayers were answered. I sat still and stroked her limp hand and felt so sad that the girl's last minutes were filled with terror.

As the burning ceiling above us sent flaming stalactites raining down, I knew she was at peace.
Karma Visited is available for Pre-Order: KOBO, NOOK, iTunes…