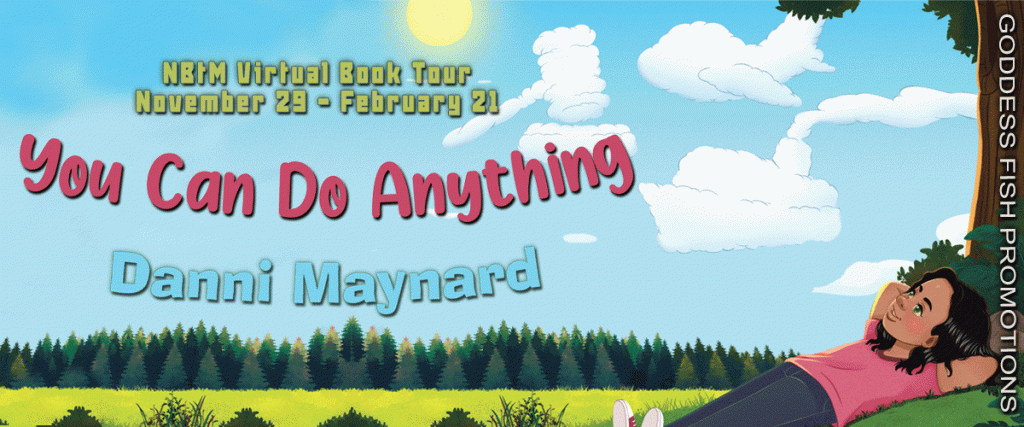 This post is part of a virtual book tour organized by Goddess Fish Promotions. Danni Maynard will be awarding a $15 Amazon/BN GC to a randomly drawn winner via rafflecopter during the tour. Click on the tour banner to see the other stops on the tour.
A DAY WITH DANNI – Behind the scenes
These past few months weren't typical for me, but have since become my norm. I'm involved in a film production promoting women in aviation. This also means I'm in another state in Australia and am away for my kids. It's really hard being so far from them.
Each morning I get ready and head out to the air field for a day of flying. I arrive at the airfield, log into work via my laptop, complete 1-2 meetings and then go for an hours flight. I come back, complete more work, have lunch, fly again, come back in and have a brief break. Up next I do some filming (I get filmed discussing my flight and thoughts about it), then log into work and have another meeting or so. I try and get 2-3 flights done each day. Then rinse and repeat the next day. In between this routine I mark student assignments and complete a bit of research for my own studies.
My work ethic has been instilled in me from an early age from my mum. She worked, studied and brought up two kids on her own. I am now trying to share the same lessons with my kids.
My kids don't seem to understand what all the fuss is about. My brother, their uncle is a pilot, and so are a lot of my friends. Flying seems common, the norm for my kids. Whereas back when I was their age and even into my early 20's it was an amazing past time/occupation. Not everyone did it. It was viewed as some form of elitism. I suppose it's a generational thing and seeing my mum bring up two kids on her own, work and study wasn't the norm yet it seemed that way for me and my brother.
The film production I'm involved in shares the message that there are some fantastic women in aviation. We aim to normalise the industry and bring awareness to some fantastic back stories of hard times and self struggles yet still achieve our aviation dreams. The little girl in my story "You Can Do Anything" dreams of also one day becoming a pilot, among many other things! "It is great to be a girl in the world of today, I can be anything and I still get to play."
The most inspiring people in the world started with a dream that a lot of other people thought wasn't possible. By setting their minds to something and working hard, they proved that their dream was achievable. Dream big and be what you want to be.
Enjoy an Excerpt
Last night I had a dream of all the things I could be:
a pilot, a lawyer, and a captain at sea.
In my dream was my brother, he was there too.
He was a dancer, a nurse and a vet at the zoo.
My mum told me, when Great-Grandma was small,
boys only did boys things and girls couldn't at all.
About the Author: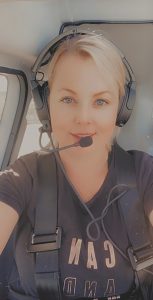 Danni Maynard grew up dreaming big and wanting to break the stereotype of what women were 'meant' to be. She is a lecturer in aviation, a pilot and is working towards her doctorate in, you guessed it, aviation. Danni is still dreaming and has turned her attention to encouraging young minds of today to dream along with her. She is a strong believer in supporting kids to pursue their passions no matter what the world tells them they can or cannot do.
She brings this passion to her daily life as a mother of three amazing children who are constantly reminded that they are allowed to imagine a life that encompasses fantasies, aspirations and ambitions. This attitude to life was shaped by her mum, who is a powerful and supportive role model in Danni's life and sculpted her to be an independent and strong-minded thinker. Danni also dedicates time to Women in Aviation – Australian Chapter to educate and inspire young girls about the fascinating industry that is aviation and the opportunities it presents to women.
Website
Buy the book at Amazon, Barnes and Noble, or Book Depository.